Targeting the "wait and see" crowd will increase vaccinations quickly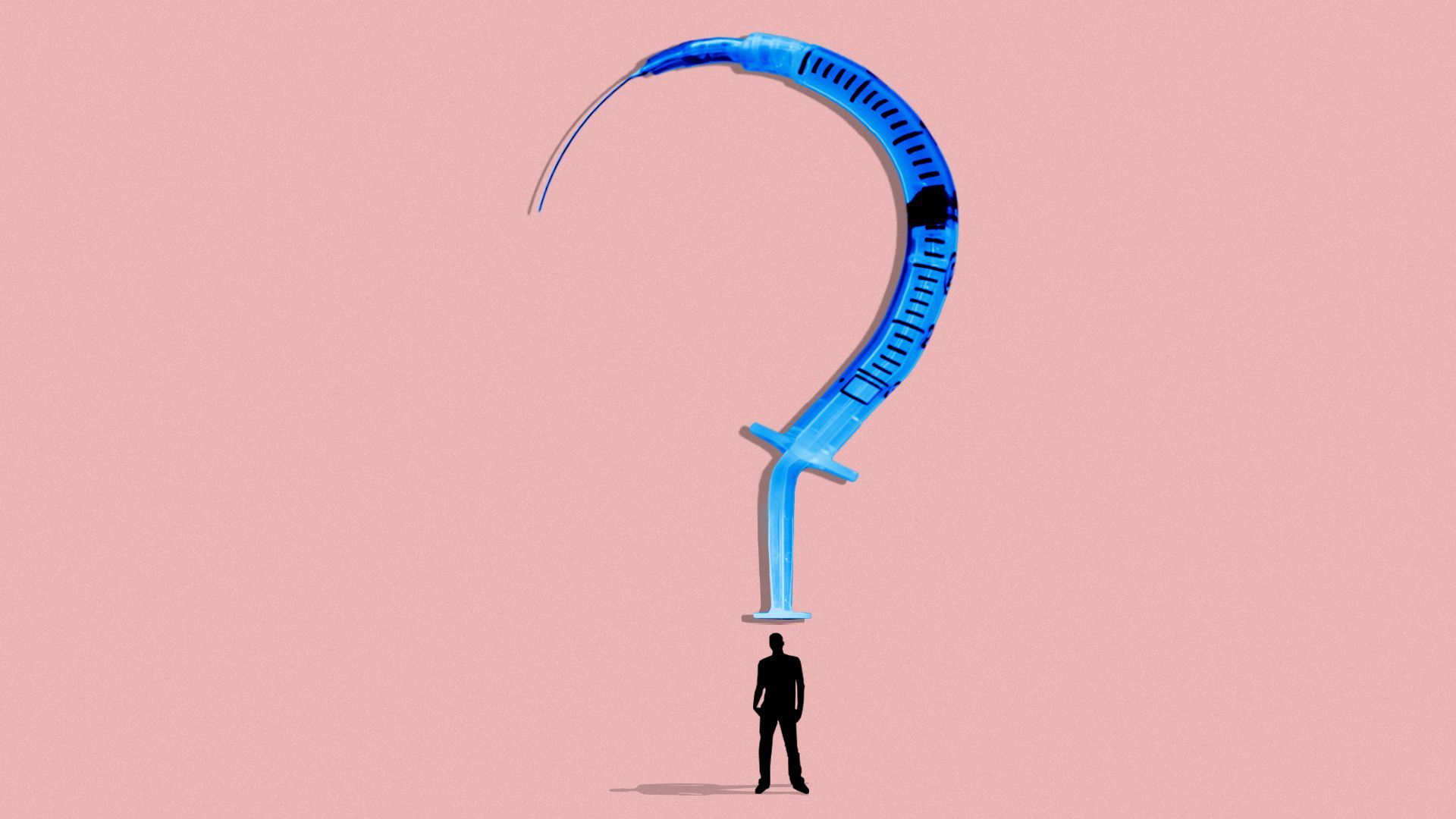 Republicans and rural Americans are among the strongest vaccine resisters, and strategies are emerging to reach them, but the bigger and quicker payoff will come from focusing on people who are more persuadable.
The big picture: A diverse cross-section of Americans are in "wait and see" mode when it comes to the coronavirus vaccine, including many of the communities of color who are at the greatest risk from the coronavirus. And that group has been shrinking.
By the numbers: The number of Americans who say they'd absolutely refuse to get vaccinated, or will do so only if they're required to, hasn't changed much over the past few months.
38% of Republicans are in this highly resistant group, as are 28% of rural Americans.
While the ranks of the resisters have not moved, the number of people taking a "wait and see" approach has been shrinking, as more of those onetime skeptics see that the vaccines are safe. It's fallen from 39% in December to 22% in February.
This persuadable group includes 34% of Black adults, 33% of young adults and 26% of Latinos.
The bottom line: Efforts to build public confidence in the vaccines can garner early and large returns by emphasizing the "wait and see" population, while hopefully chipping away more slowly at the people who are already dug in.
Go deeper