DHS chief: Domestic extremism is "single greatest terrorism-related threat" in the U.S.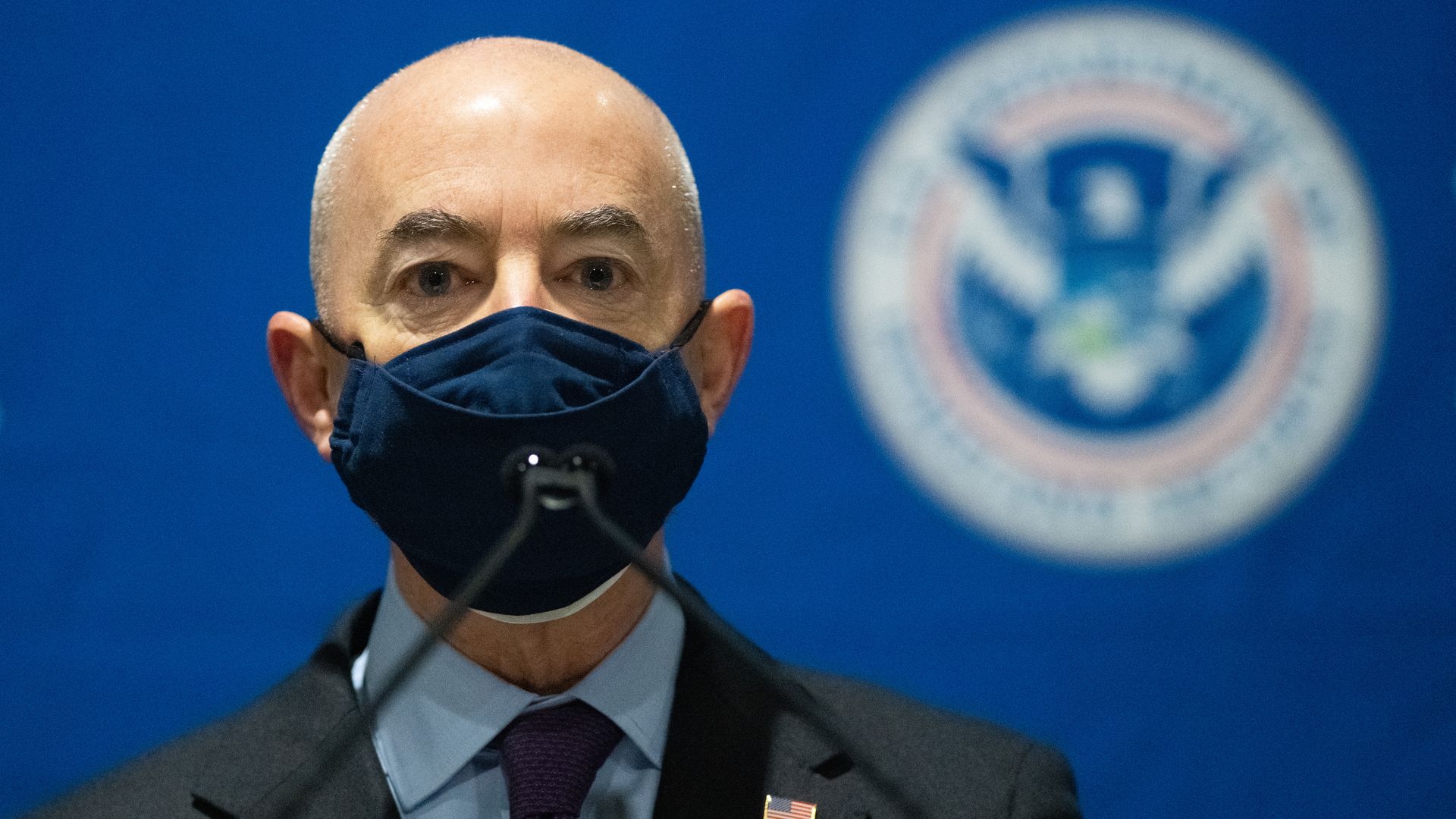 Domestic violent extremism is the "single greatest terrorism-related threat" in the U.S., Homeland Security Secretary Alejandro Mayorkas told ABC's "This Week" Sunday.
Why it matters: A U.S. intelligence report out Wednesday warned that domestic violent extremism poses a heightened threat in 2021. The issue has seen heightened focus since a series of shootings in Atlanta Tuesday left eight people dead — including six Asian women.
Officials have said preliminary findings do not indicate the shootings were racially motivated. But the attacks, coming on the backdrop of an increase in violent crimes against Asians and Pacific Islanders, have left the people in that community fearful and alarmed.
Mayorkas expressed his condolences to the victims and their families and said the U.S. was "very focused on the increase in hate crimes targeting the Asian American Pacific Islander community and many other groups."
What they're saying: Mayorkas called homegrown extremism the "single greatest terrorism-related threat that we face in our homeland."
"We are focused on gathering intelligence and information and sharing it in actionable form with our state, local, tribal and territorial partners."
"We are working with the Office of Civil Rights and Civil Liberties in addressing the challenges with the social media companies to ensure that we stop the violence that is born of ideologies of hate, and we are engaging with the community."
Go deeper: ODNI says U.S. faces "heightened threat" from domestic extremism
Go deeper