Defense Secretary Lloyd Austin makes surprise visit to Afghanistan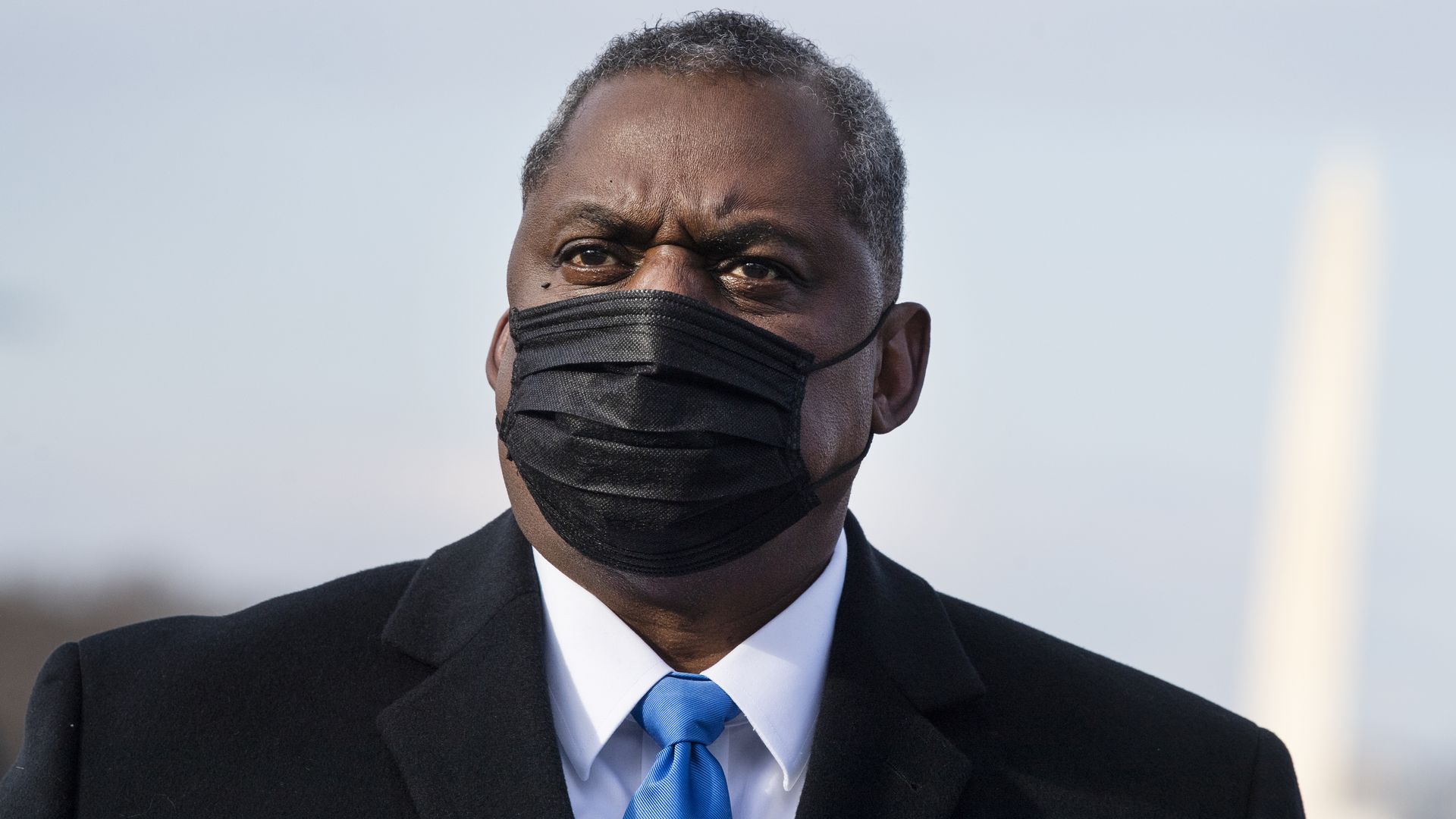 U.S. Defense Secretary Lloyd Austin traveled to Afghanistan on Sunday for a previously unannounced visit, where he met with Afghan President Ashraf Ghani in Kabul, Politico reports.
Why it matters: Austin's visit comes as the U.S. continues to debate whether to abide by an agreement, brokered by the Trump administration, to withdraw U.S. troops from Afghanistan by May 1.
During his visit to New Delhi on Saturday, Austin told reporters that as far as he knew Biden "has not made a decision or made any announcements on when he'll decide to remove" U.S. troops from Afghanistan, according to CNN.
What they're saying: Austin expressed concerns about the country's security situation.
"It's obvious that the level of violence remains pretty high in the country, we'd really like to see that violence come down," Austin said, per Politico.
"If it does come down, it can begin to set the conditions for some really fruitful diplomatic work."
"There is always going to be concerns about things one way or the other, but I think there is a lot of energy focused on doing what's necessary to bring about a responsible end, a negotiated settlement to the war."
The big picture: Top U.S. generals have warned that pulling out of the country before a diplomatic deal is reached with the Taliban could spell trouble for President Ghani's hold on power, according to Politico.
While Biden has admitted that completing a full withdrawal by May 1 will be "tough," on Friday the Taliban warned that if the U.S. does not withdraw by that date there will be a "reaction," The Washington Post reports.
Turkey on Friday announced that it will be hosting an April peace summit requested by the Biden administration "to jump-start negotiations between the Afghan government and the Taliban," per The Washington Post.
What's more: Two powerful Senate chairmen have questioned plans to withdraw all U.S. troops by May 1, potentially providing Biden with cover should he change is his mind, Axios previously reported.
Go deeper