Fencing around U.S. Capitol comes down months after insurrection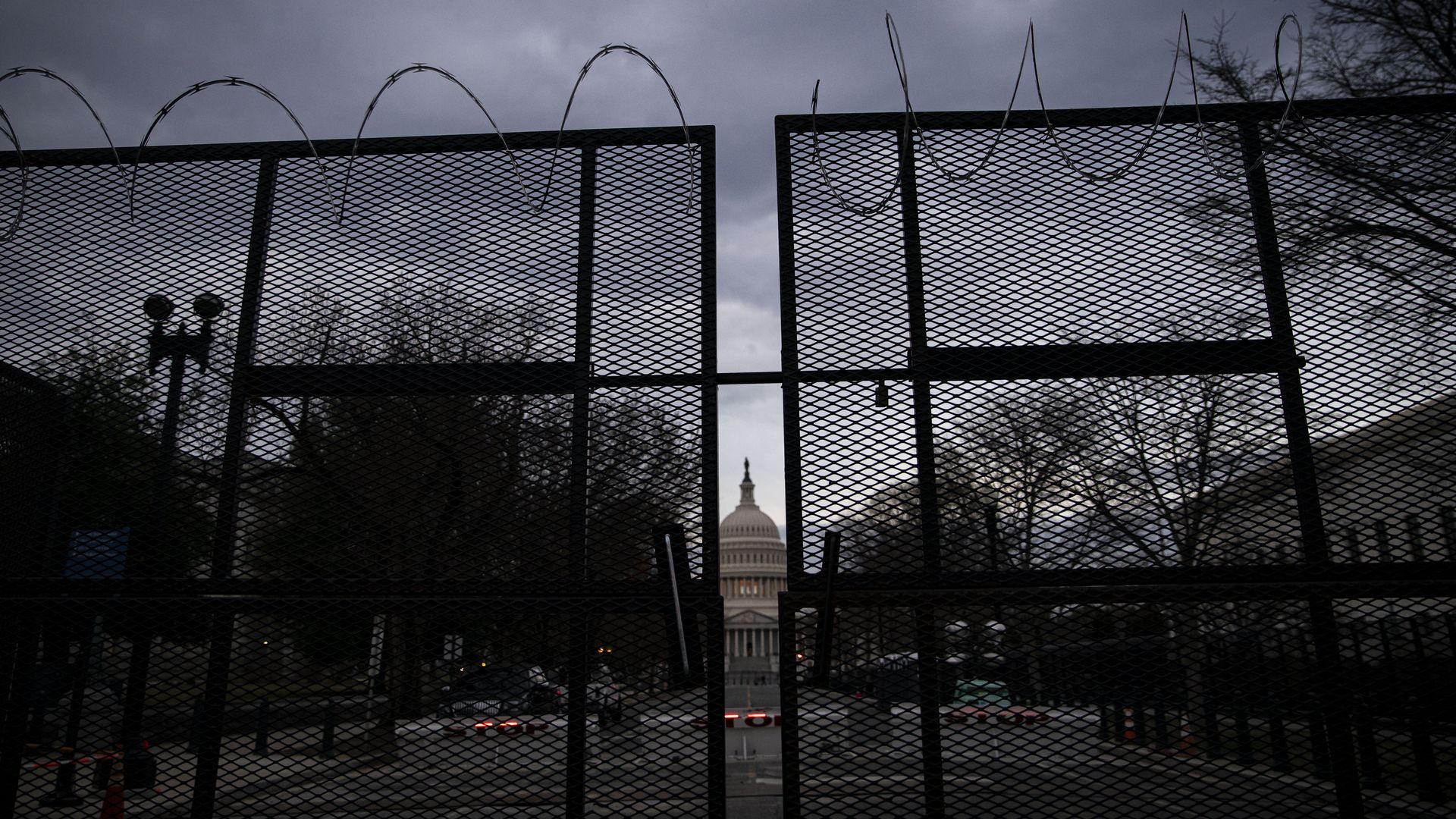 The perimeter fencing that was raised around the Capitol Building in the aftermath of the January 6 siege has begun to come down, CNN reports.
Why it matters: The move signals an easing of security measures, and the public will once again gain access to the Capitol grounds. Some streets near the building have also reopened to traffic.
The decision to remove the fencing was made because "there does not exist a known, credible threat against Congress or the Capitol Complex that warrants the temporary security fencing," according to a memo obtained by CNN last week.
Go deeper