The winners of the 2021 Regeneron Science Talent Search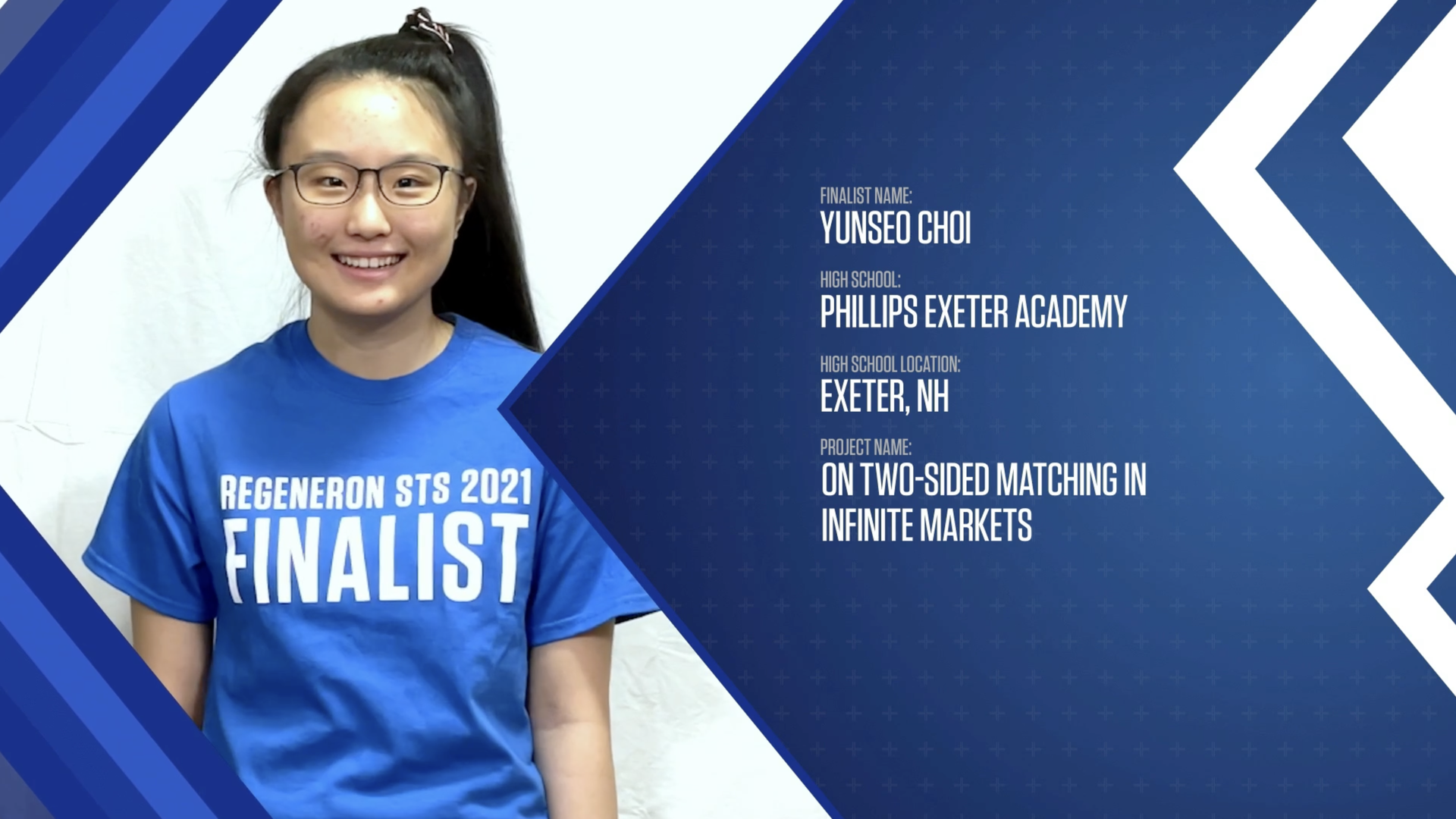 America's most brilliant high-schoolers were recognized in the nation's biggest student science contest this week.
Why it matters: Many of us quite literally owe our lives to the skill and dedication of the researchers who fought COVID-19, and the young winners of this year's contest should give us faith in the future of science in the U.S.
What's happening: 40 high school seniors from across the country competed virtually earlier this week in the final round of the 2021 Regeneron Science Talent Search.
Over $1.8 million in prize money was at stake, with first place — and $250,000 — ultimately going to 18-year-old Yunseo Choi of Phillips Exeter Academy.
How it works: Choi studied matching algorithms that work for a finite number of couples... to see how it would work for an infinite number... which means...
Background: The Science Talent Search has run every year since 1942, and its alumni — who include prominent scientists like geneticist Eric Lander and physicist Lisa Randall — have gone onto win 13 Nobel Prizes and 22 MacArthur Foundation Fellowships, among other major science prizes.
What's next: Choi, who will be headed to Harvard in the fall, wants to go into academia.
"I like the idea of being able to work with younger students," she says. "I think it's such a big luxury to have that privilege of thinking about problems that interest me over the long term."
The bottom line: "We need to have the best scientific minds and engineers," says Maya Ajmera, president and CEO of the Society for Science. "And the only way to do that is to invest in the next generation."
Go deeper