UN secretary general urges U.S. to curb extremism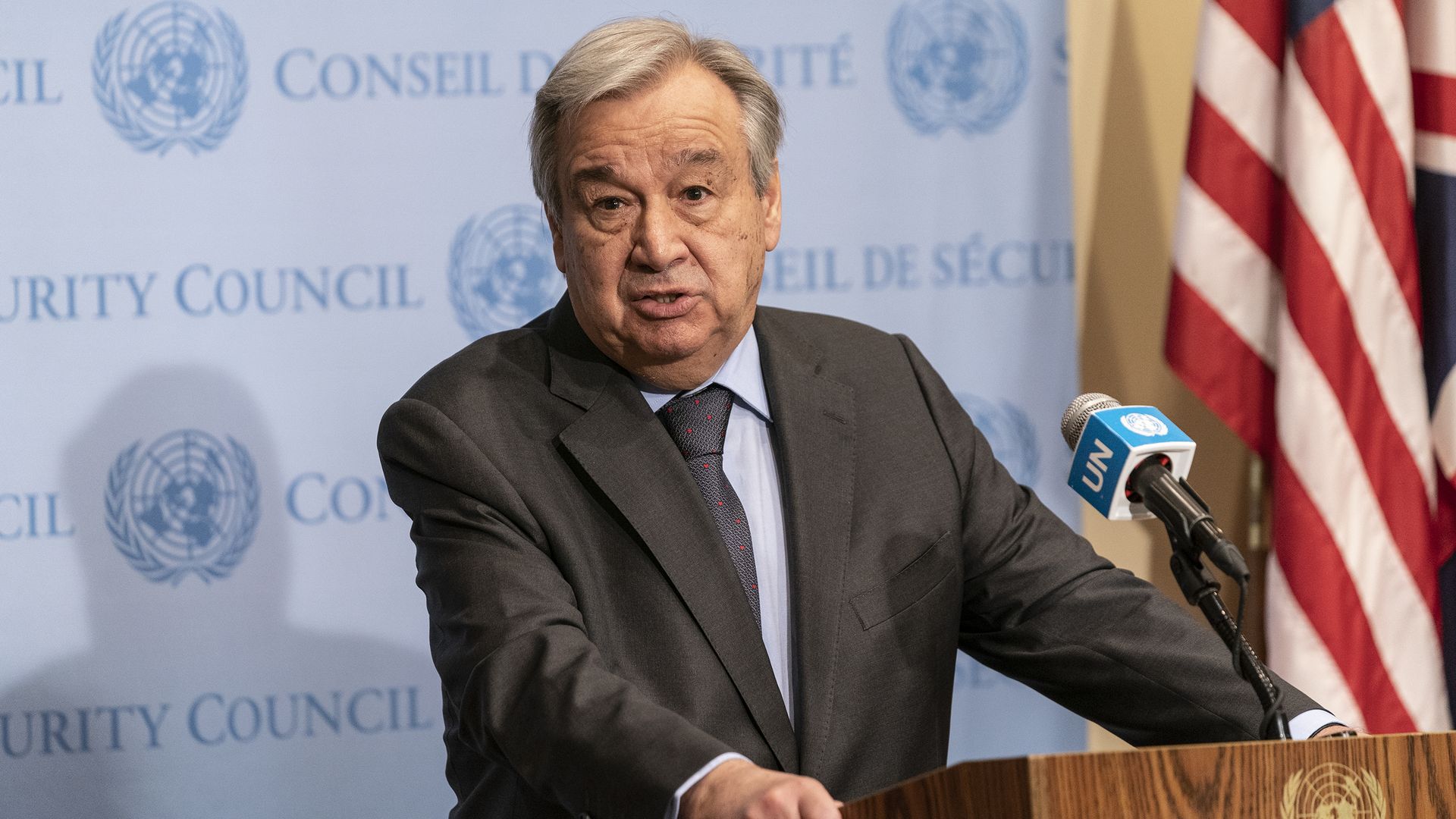 United Nations Secretary-General António Guterres pressed the United States in a CNN interview on Friday to lead the way in countering the "international threat" of extremism.
Why it matters: Guterres' call to action against extremist groups came two days after the Office of the Director of National Intelligence released a report warning that violent extremists motivated by political or racial bias pose an "elevated threat" to the U.S. this year.
What they're saying: "The U.S. is an enormous influence," Guterres said. "The soft power of the U.S. is something that — it is clear in culture, in art, in many other aspects. And so what happens in the U.S. inevitably has a strong influence in other parts of the world."
"And so this kind of natural leadership creates a particular responsibility for United States leaders and for the American communities because indeed what happens here is known everywhere and inevitably reflects in other parts of the world," he added.
"I think there is permanent intercommunication, there are even mechanisms of mutual recruitment, mutual influence and at the same time we see some of these groups recruiting war veterans, recruiting former members of security forces, having weapons, and becoming a threat to our societies, and in the international sense."
The big picture: The proliferation of white supremacist propaganda nearly doubled in 2020 in the U.S., according to a report by the Anti-Defamation League released this week.
A white man in Atlanta shot and killed eight people, six of whom were Asian women, though local police are still investigating whether the shootings were a hate crime.
Go deeper... Pentagon report: Domestic extremists pose serious threat to military
Go deeper