Researchers developing drug delivery device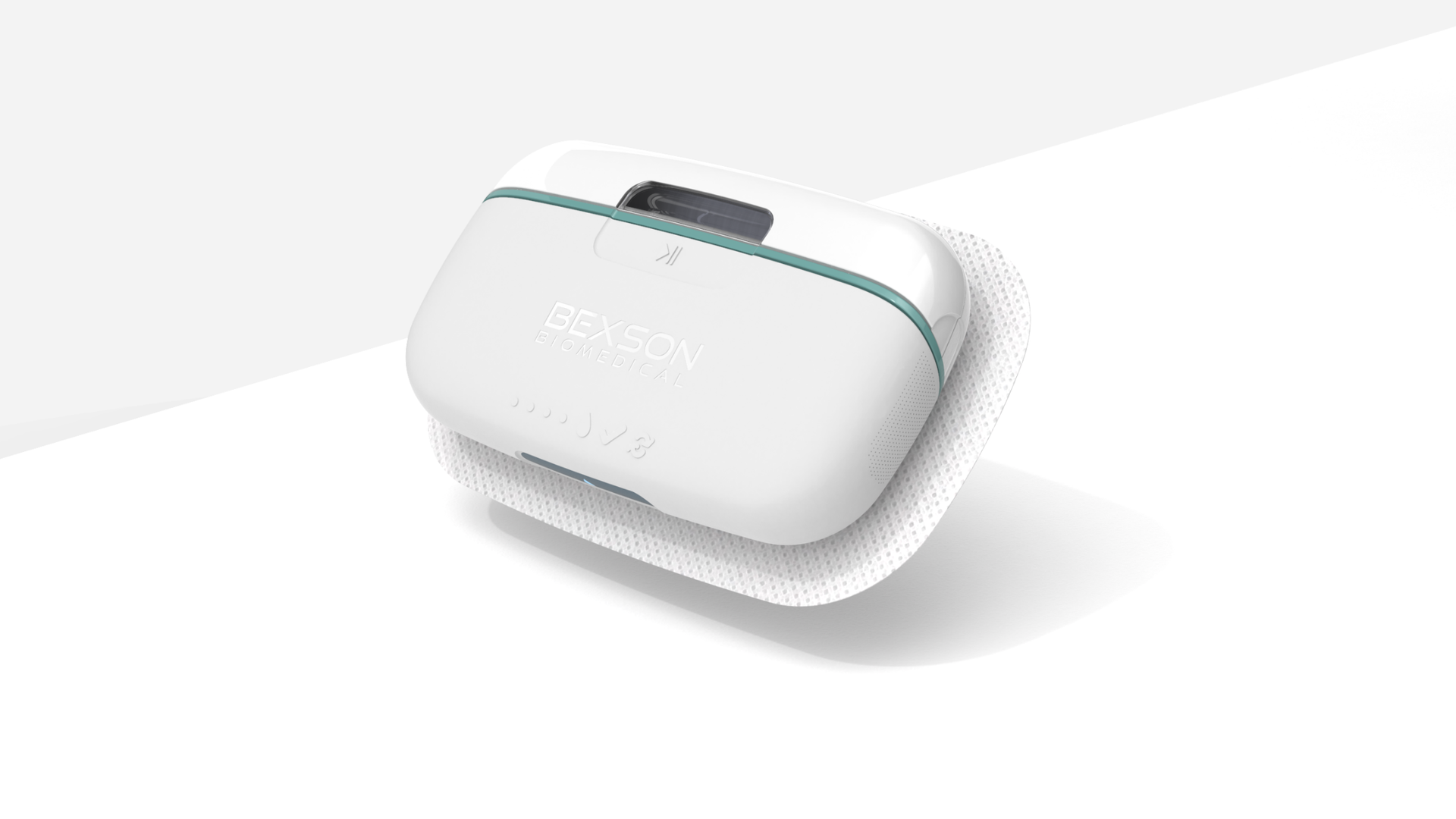 A research-stage company is developing a wearable dosing and delivery device for medication, including for the painkiller drug ketamine.
Why it matters: Wearable drug delivery systems allow doctors to precisely control doses delivered to someone at home, which could help reduce the risk of drug abuse while ensuring patients receive their medication seamlessly.
What's happening: Bexson Biomedical is partnering with the Italian medical technology company Stevanato Group to develop a proprietary formulation of the drug ketamine that could be delivered via a wearable device.
In very low infused doses, ketamine can be an effective tool for pain management, but its popularity as a street drug makes it challenging to prescribe outside a clinical environment.
Bexson's wearable device can be programmed to automatically give a patient a steady, low dose of ketamine to treat and prevent pain while ensuring that a patient can't abuse the drug.
"We're controlling delivery in a way that will only provide access to the medicine as it's prescribed," says Sheldon Moberg, senior VP of drug delivery at Bexson.
Background: Moberg helped invent the world's first wireless blood glucose meter with connectivity to an insulin delivery system for people with diabetes — an early example of the utility of wearable drug delivery devices.
Where it stands: Bexson is working on wearable devices that could deliver other medications that require highly controlled doses, including psychedelics like psilocybin.
Such devices could also help curb the opioid epidemic, which has grown as doctors have overprescribed and patients have abused addictive painkiller pills.
What's next: Wearable delivery devices that can make "dynamic adjustments based on patient conditions through sensors," says Moberg.
Go deeper