Poland reintroduces coronavirus lockdown measures amid surge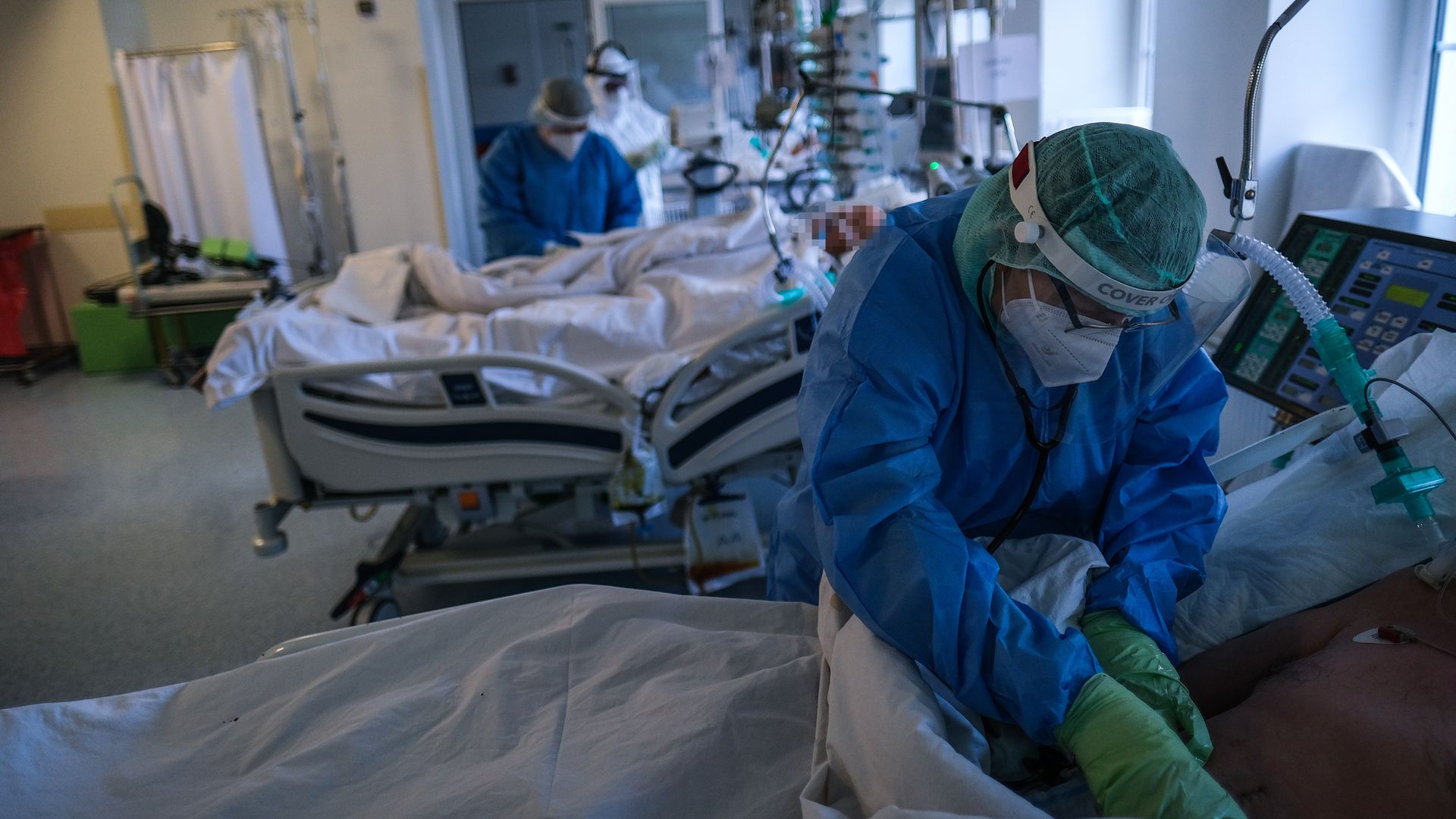 Poland reintroduced coronavirus lockdown measures starting Saturday to combat the latest surge of cases across the country, closing most of its public venues and non-essential businesses and canceling all in-person classes for three weeks.
Why it matters: Poland's Health Minister Adam Niedzielski attributed the case spike to the coronavirus variant first discovered in the United Kingdom that may spread more easily than the original strain of the virus, according to Politico.
By the numbers: Poland's health ministry reported 26,405 new coronavirus cases and 349 deaths as a result of the virus on Saturday.
The virus has infected more than 2 million people in the country and killed 49,159 in total.
What they're saying: "We have to limit mobility and the transmission of the virus," Niedzielski said Wednesday, according to Politico.
"If extending restrictions to the entire territory of Poland does not put an end to the epidemic, or at least slow down the third wave, then the next steps will be a typical lockdown, where we will close everything completely," he added.
Go deeper