Current aide accuses N.Y. Gov. Cuomo of sexual harassment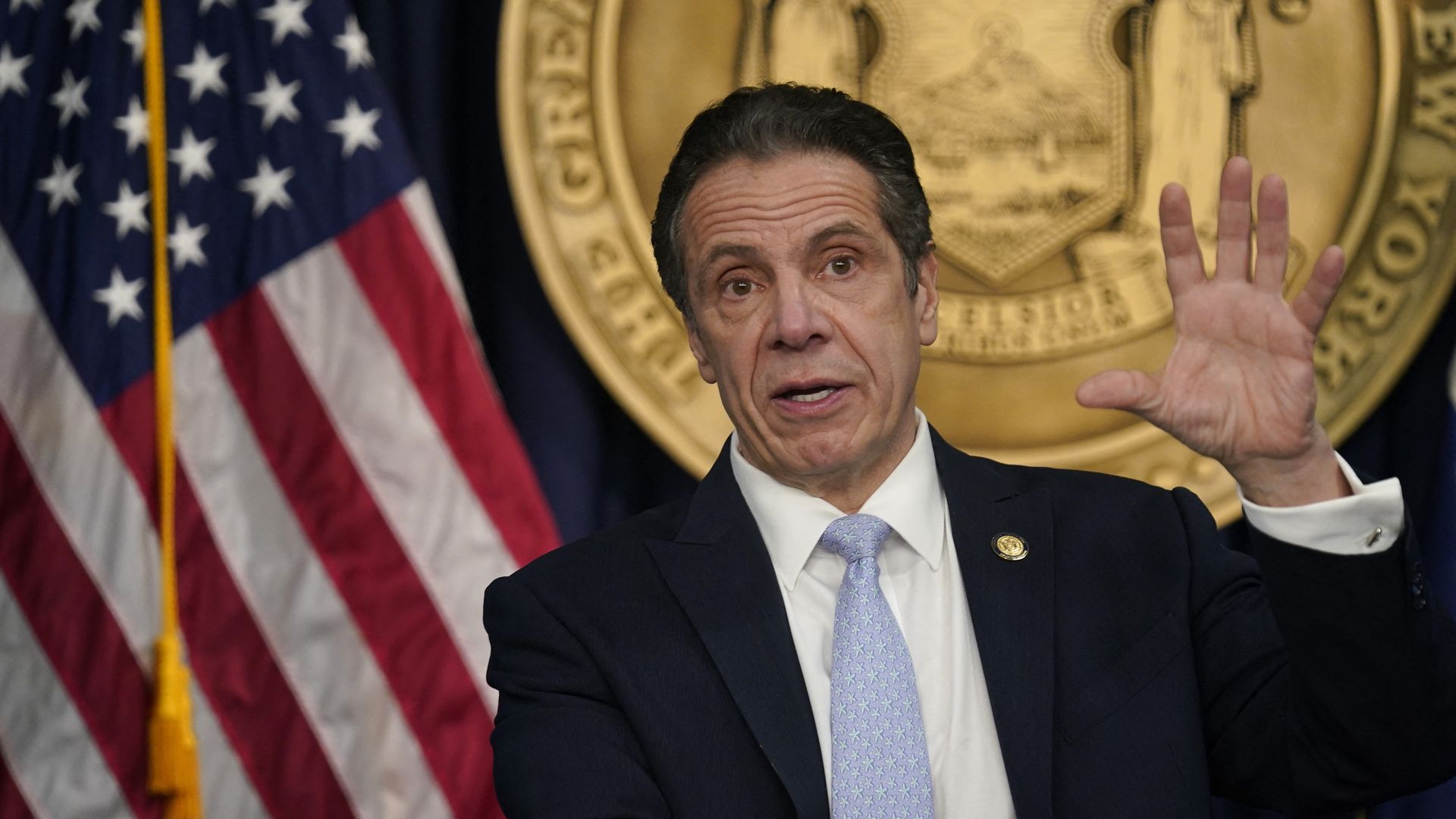 Alyssa McGrath, an aide in New York Gov. Andrew Cuomo's office, accused the governor of sexual harassment in interviews with the New York Times after multiple other women have come forward with harassment and misconduct claims against him.
Why it matters: McGrath is the first current aide of Cuomo's to speak publicly about allegations of harassment and the governor's eighth accuser. Another current aide, who has remained anonymous, alleged last week that Cuomo groped her in the Executive Mansion.
McGrath told the Times that Cuomo had looked down her shirt to compliment her necklace, told her in Italian that she was beautiful, asked about her lack of a wedding ring and the status of her divorce.
She also corroborated the accusation from the unidentified aide, saying that person had confided in her about the alleged incident and told her the governor had asked the person not to talk about the supposed interaction.
McGrath did not allege that the governor touched her inappropriately, but said she believed Cuomo's actions amounted to sexual harassment and promoted a "demeaning office culture," the Times writes.
Rita Glavin, a lawyer for Cuomo, responded to McGrath's allegations by telling the Times that "the governor has greeted men and women with hugs and a kiss on the cheek, forehead, or hand. Yes, he has posed for photographs with his arm around them. Yes, he uses Italian phrases like 'ciao bella.'"
To date, Cuomo has denied all claims of wrongdoing.
The big picture: All congressional Democrats from New York have called for the governor to resign or said if Cuomo cannot continue to govern effectively, he should step down.
President Biden, a long-time friend and ally of Cuomo, told ABC News on Tuesday that the governor should step down if the allegations of sexual misconduct against him are confirmed.
Go deeper