What we're driving: Volkswagen ID.4 electric SUV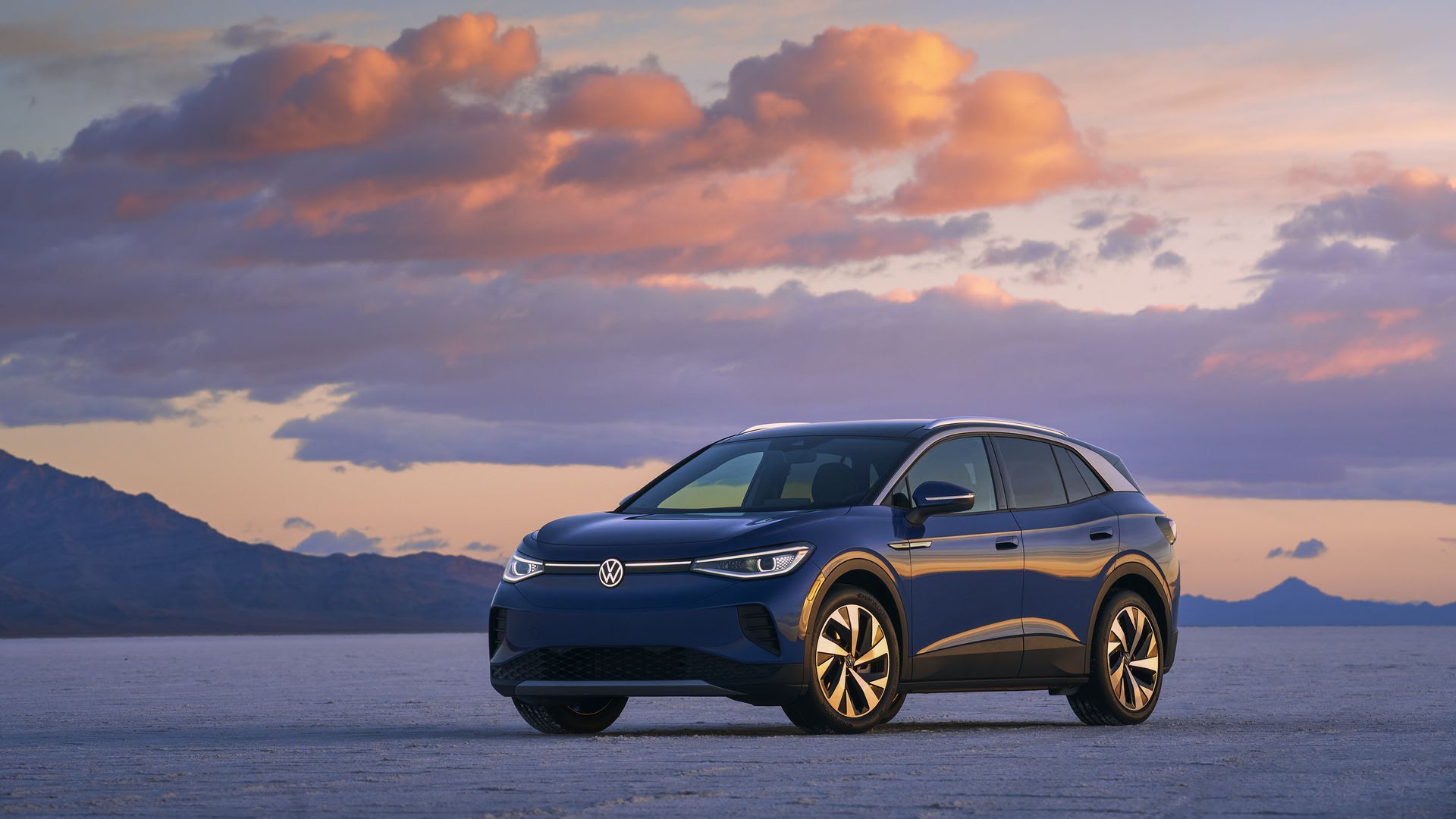 I'm inching closer to buying an electric vehicle. Volkswagen's new ID.4 could finally get me to take the plunge.
The big picture: The ID.4 isn't trying to compete with Tesla or any other EVs, which account for less than 3% of the U.S. market.
Instead, it's challenging the most popular gasoline-powered SUVs like the Toyota RAV4 and Honda CRV.
Yes, but: Buyers will inevitably see the ID.4's 250-mile driving range as inferior to the 316-mile range in Tesla's Model Y.
By the numbers: VW does have a price advantage over Tesla, though. Buyers qualify for a $7,500 federal tax credit that Tesla already exhausted (unless Congress extends the incentives to further pump EV sales).
That brings the $39,995 starting price for an ID.4 down to $32,495, and potentially less if state tax credits are also available.
That includes three years of free fast-charging at Electrify America.
Our thought bubble: I tested a well-equipped First Edition model priced at $43,995. It's smooth and quiet, like most EVs, and has a giant panoramic glass roof.
There's no starter button. If you've got the key fob on you, just depress the brake and it starts. Later, shift into park and exit the car, and it shuts off.
The gear shifter on the steering column is innovative: twist forward to drive, opposite for reverse. There's also a "brake" mode that allows one-pedal driving for more regenerative power.
One fun thing: The infotainment screen is controlled through haptic touch or voice commands — there are no buttons — but the voice feature could use improvement.
Say "Hello ID, I'm cold" and a light strip along the base of the windshield lights up. It even recognizes whether the driver or passenger is talking, and responds by turning up the heat on that side.
When using the ID.4's navigation system, the same lights point in the direction you need to turn.
The bottom line: The ID.4 is modern and fun to drive, and at that price, it's worth serious consideration if you're thinking electric.
Go deeper