DOJ charges Iranian nationals for evading U.S. sanctions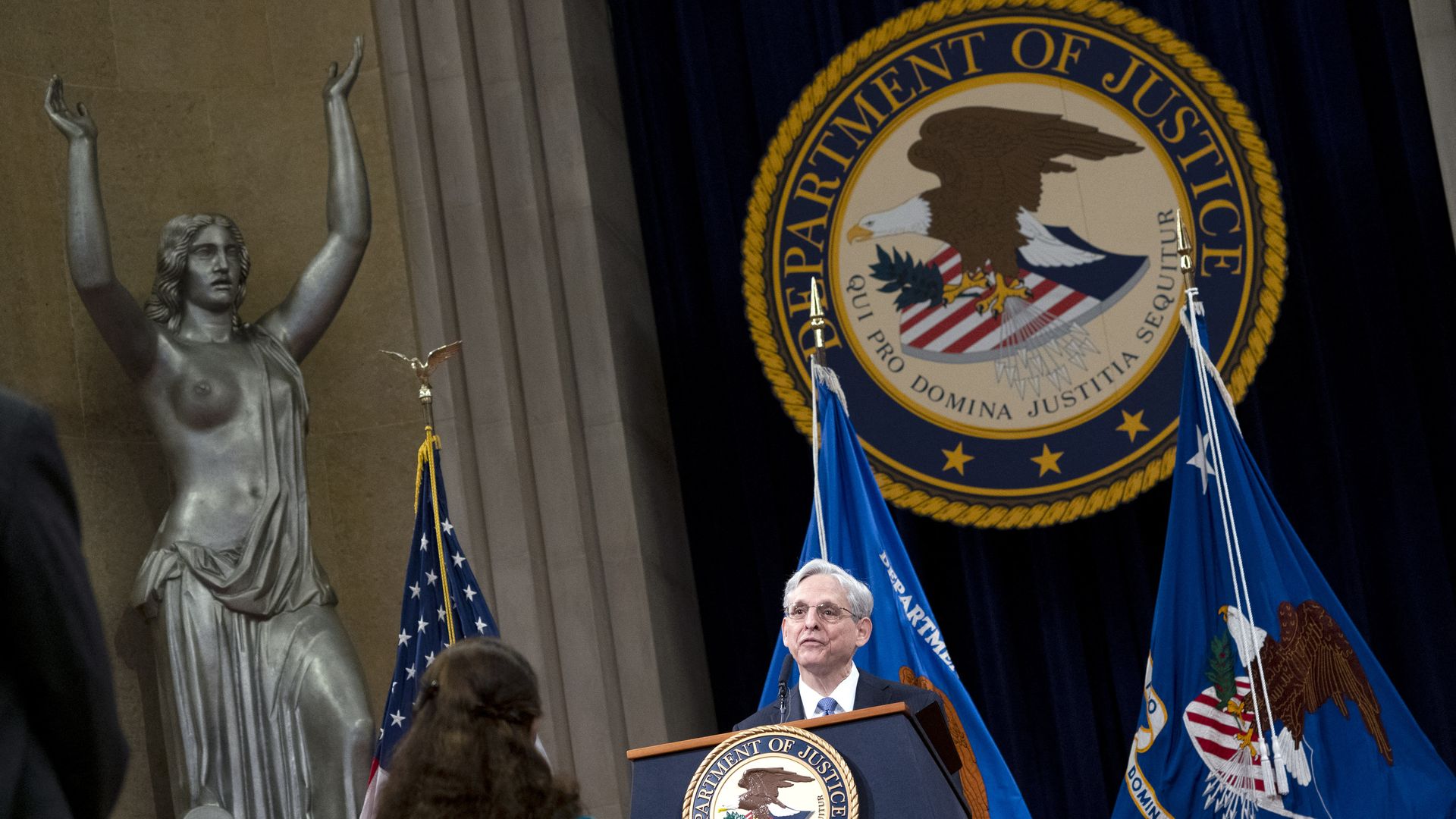 The Justice Department announced charges against 10 Iranian nationals on Friday for running a nearly 20-year-long scheme to evade U.S. sanctions on the government of Iran.
Why it matters: The DOJ said the defendants, who are believed to be outside the U.S., helped the country evade sanctions by disguising more than $300 million worth of transactions through front companies in the U.S., Canada, Hong Kong and the United Arab Emirates.
If convicted, the nationals could face a maximum sentence of 20 years in federal prison. The department is also seeking a money laundering penalty of $157 million.
What they're saying: "This is only right," Assistant Attorney General for National Security John Demers said.
"Through the use of front companies, money service businesses and exchanges throughout the world, the defendants worked to disguise hundreds of millions of dollars worth of transactions on behalf of a state sponsor of terrorism."
Go deeper