The electric vehicle that is blowing the doors off Tesla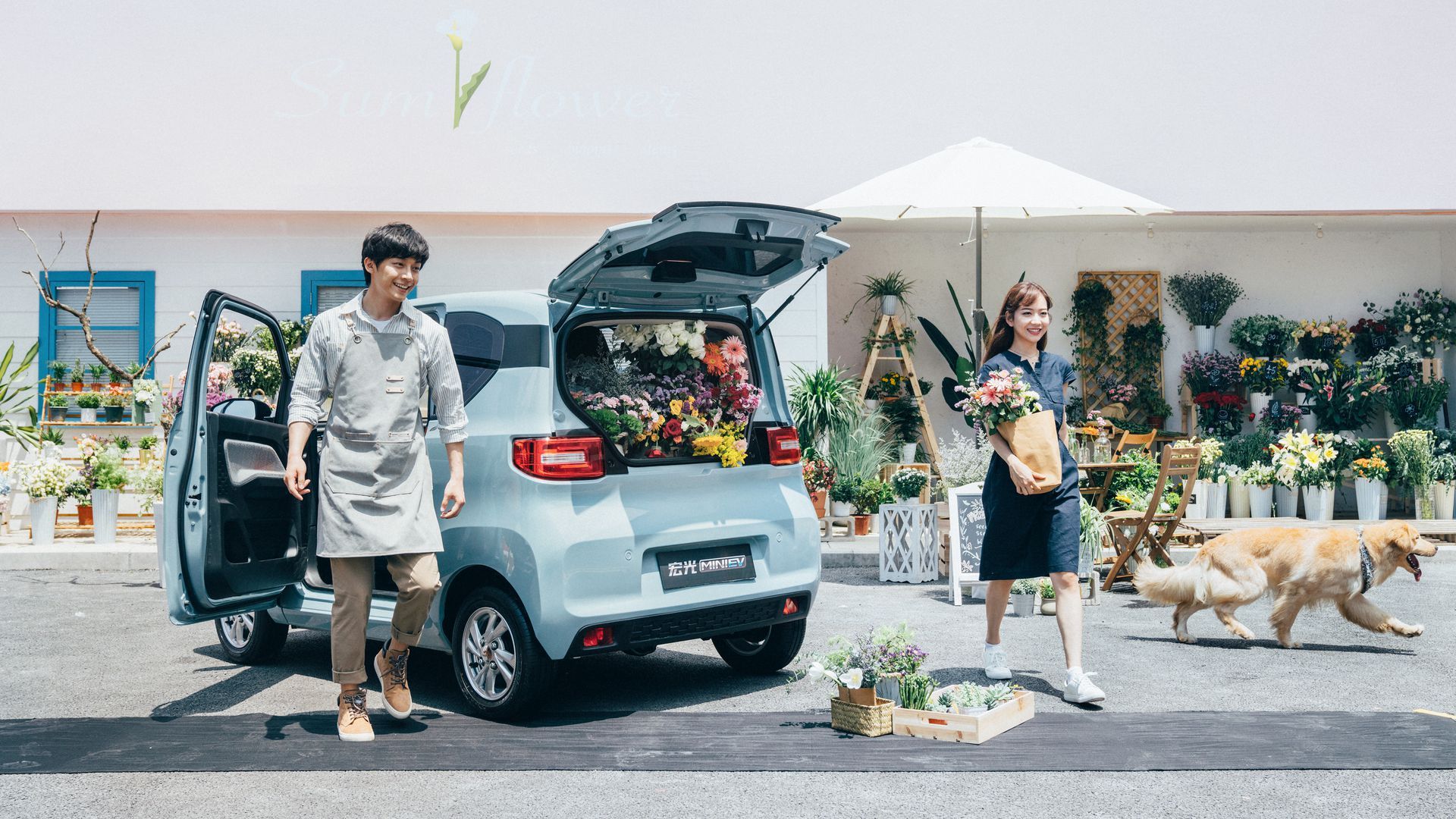 The hottest-selling electric vehicle on the planet isn't the Tesla Model 3 anymore. It was toppled in January by a pint-sized Chinese model called the Hong Guang Mini EV, reports China Daily.
Details: The four-seat city cars are flying out of showrooms thanks mostly to their irresistible starting price: $4,500, writes China auto expert Michael Dunne, CEO of the advisory firm ZoZoGo.
Customers have purchased 200,000 Hong Guang Mini EVs since production began last summer.
The success has surprised even its manufacturer, SGMW, a joint venture between General Motors, Shanghai Automotive Industry, and Wuling Motors.
They had anticipated selling about 3,000 a month, but in January sales topped 36,000.
It's tight for four, and clearly lags Tesla on battery range (105 miles) and performance (top speed is 62 mph). But its convenience and low price are appealing to Chinese consumers.
Buyers are mostly younger women in smaller cities, and the company is now marketing them not as cars, but more like designer clothing, a Wuling executive tells China Daily.
It has introduced fun new colors and also plans plans to unveil co-branded vehicles with big names like Disney and Nike.
Go deeper