Defrauded students to receive loan forgiveness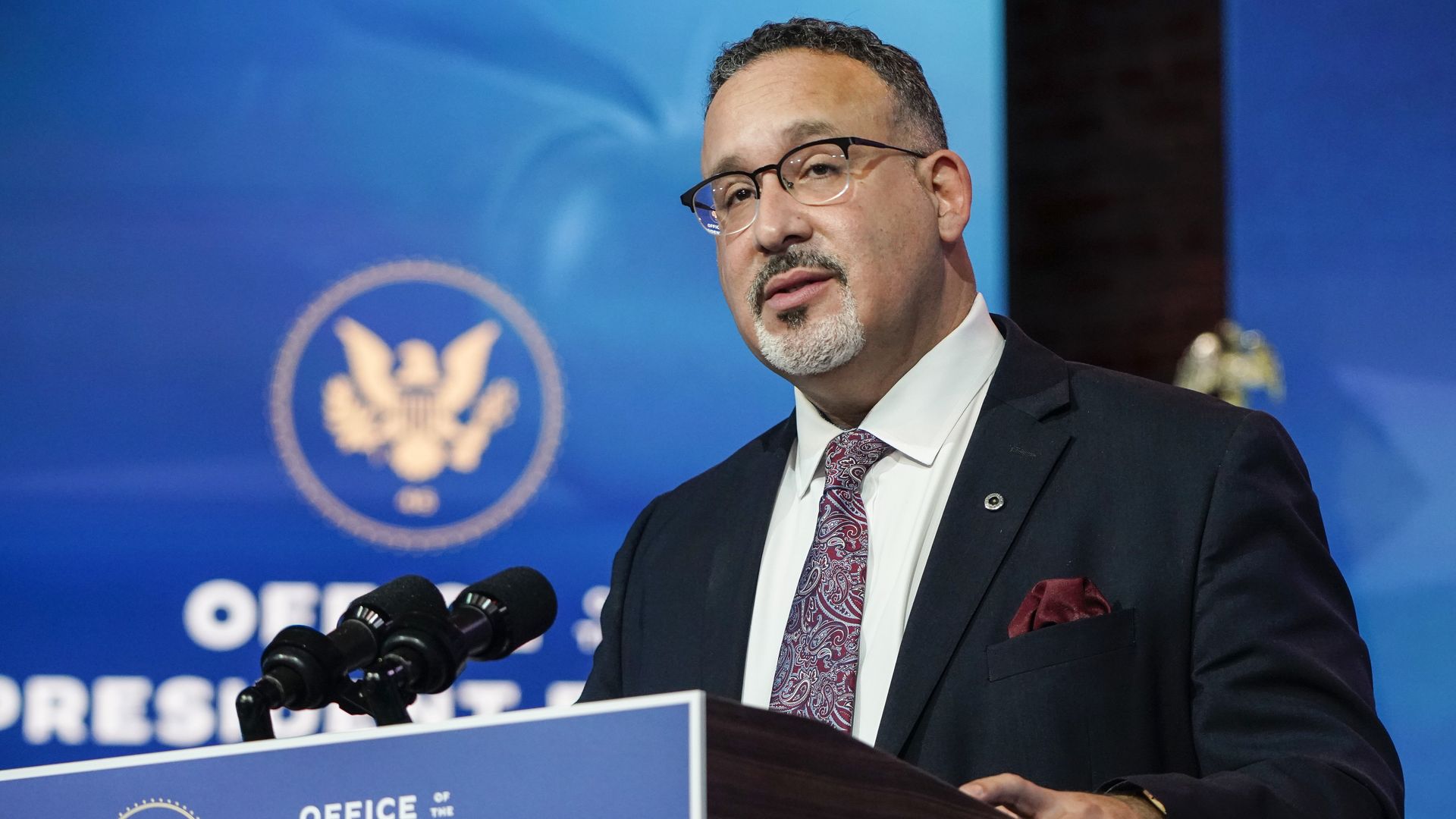 Students who were defrauded by for-profit colleges will have their federal school loans eliminated, the Education Department announced on Thursday.
Why it matters: The change will eliminate approximately $1 billion in student loan debt for 72,000 borrowers who filed claims, AP reports.
Debts of students whose claims were already approved will be erased.
The department will also review backlogged cases and re-evaluate cases that were denied.
Students who received partial credits from these universities will also be reimbursed for any payments already made on the loans, again be eligible for federal student aid and have any negative ratings resulting from loan repayments removed by credit bureaus.
What they're saying: "A close review of these claims and the associated evidence showed these borrowers have been harmed, and we will grant them a fresh start from their debt," said Secretary of Education Miguel Cardona, who is pushing to simplify borrower relief.
Driving the news: Former Secretary of Education Betsy DeVos revised the program to tightened debt forgiveness during the Trump administration, Congress tried to overturn the changes last March, but former President Trump vetoed the measure.
Go deeper