How Charlotte's Bank of America Stadium is preparing for a safe 2021 season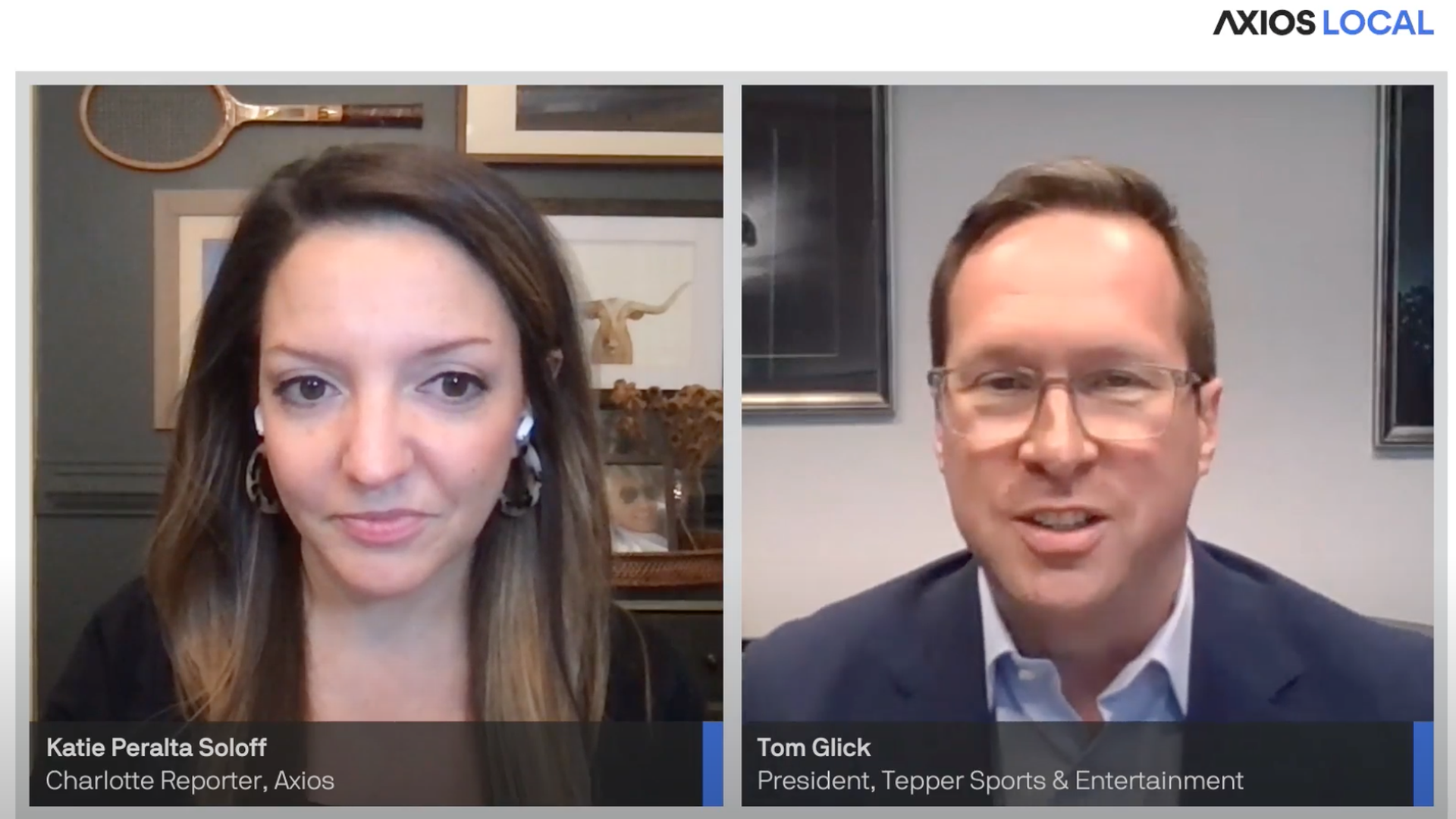 Charlotte's Bank of America Stadium is 6 months away from its pre-season games, and preparations are underway to make its sporting events as safe as possible, Tom Glick, team president of the Carolina Panthers, told Axios Local at a virtual event on Friday.
Why it matters: Glick said that hosting sporting events during COVID-19 meant a "reinvention of the experience," and that continuing to evolve safety protocols will be key to getting fans to return to in-person events.
Glick noted that getting people vaccinated and communicating effectively about safety protocols will be key to overcoming any hesitancy about live sporting events.
"So this is also about just allowing people to come in and feel safe and feel and know that it's clean and then just being able to root for the Panthers, enjoy their football, and we will really work hard to make sure that that is at the center of everything that we do," he said.
What they're saying: Glick detailed the various safety protocols that will be in place for 2021 sporting events, including "enhanced cleaning."
"We have new systems for air quality monitoring. You probably heard about our germ zapping robots, which kept our locker rooms and meeting rooms and suites and corridors free of infection."
"It's also become a much more digital experience...in as many places as possible, it's touchless and it's cashless," he added, noting that the transition to mobile ticketing had taken place in 2019.
What's more: Asked whether fans may be required to show proof of vaccination at future sporting events, Glick said this remains an "open question."
"We will consult closely with our league, the National Football League and the other teams, but also really importantly, with Gov. (Roy) Cooper, the Department of Health and Human Services for North Carolina, Mecklenburg County and the city to figure out what makes sense."
Go deeper