George W. Bush: "I was sick to my stomach" seeing the Capitol insurrection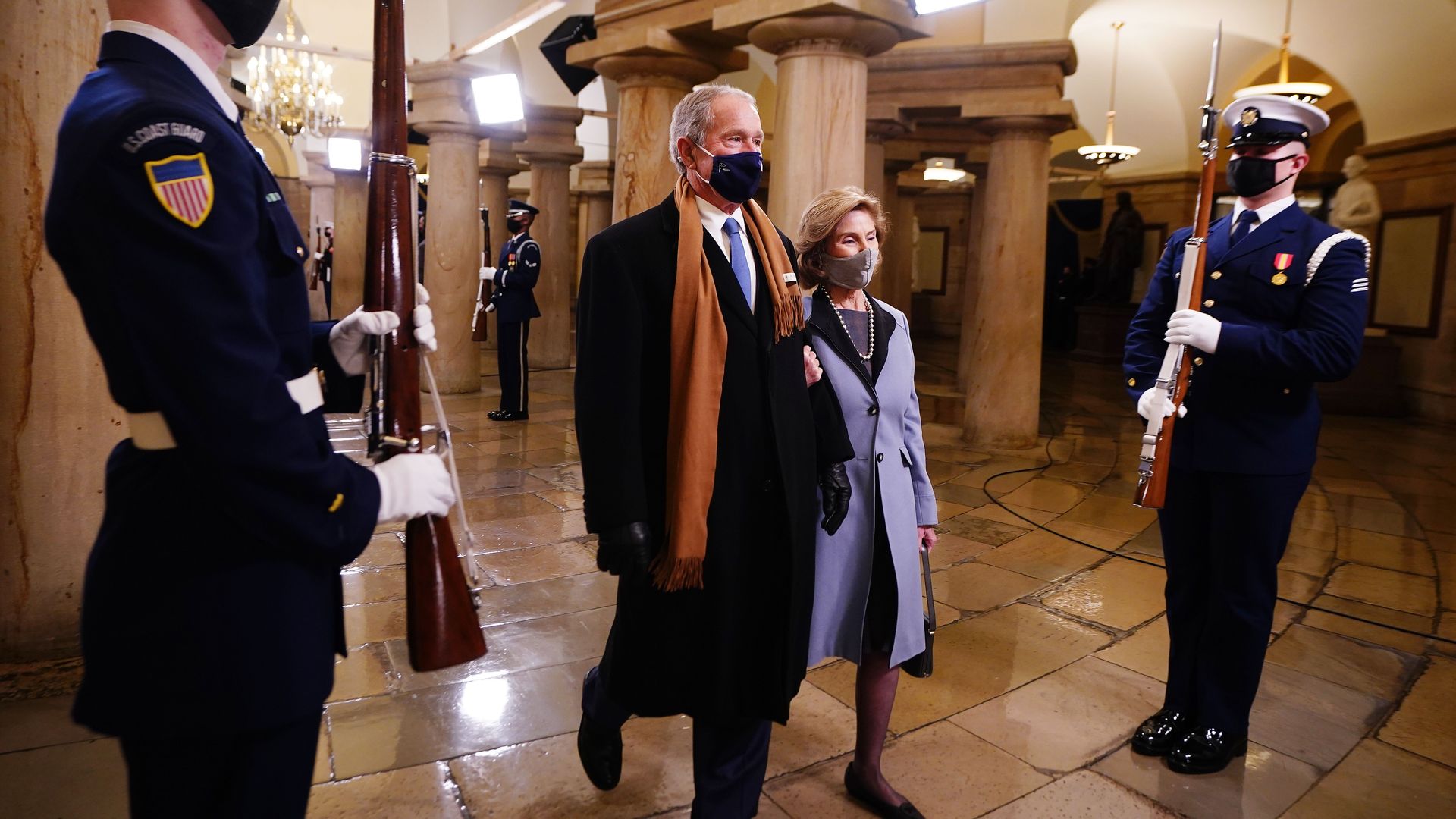 Former President George W. Bush said the Capitol siege "disgusted" and "really disturbed" him in an interview with the Texas Tribune that was recorded Feb. 24 and streamed online Thursday.
What he's saying: "I was sick to my stomach ... to see our nation's Capitol being stormed by hostile forces," he said. "And it really disturbed me to the point where I did put out a statement, and I'm still disturbed when I think about it."
Though he said the 2020 election was not stolen, as former President Trump has repeatedly stated, Bush denied that the Trump administration's claims — an impetus for the siege — put democracy at risk.
"What's putting democracy at risk is the capacity to get on the internet to spread" false information, he said. "But checks and balances work."
The big picture: Bush released a statement calling the siege "sickening" and "heartbreaking" hours after the Jan. 6 riots. He'd added that he was "appalled by the reckless behavior of some political leaders."
The FBI has arrested more than 300 people for their involvement in the insurrection and released footage of assaults on federal officers also on Thursday.
Law enforcement plans to see the nationwide investigation through "to its conclusion," FBI director Christopher Wray said Thursday.
Go deeper