GoFundMe for Atlanta victim's sons tops $2.5 million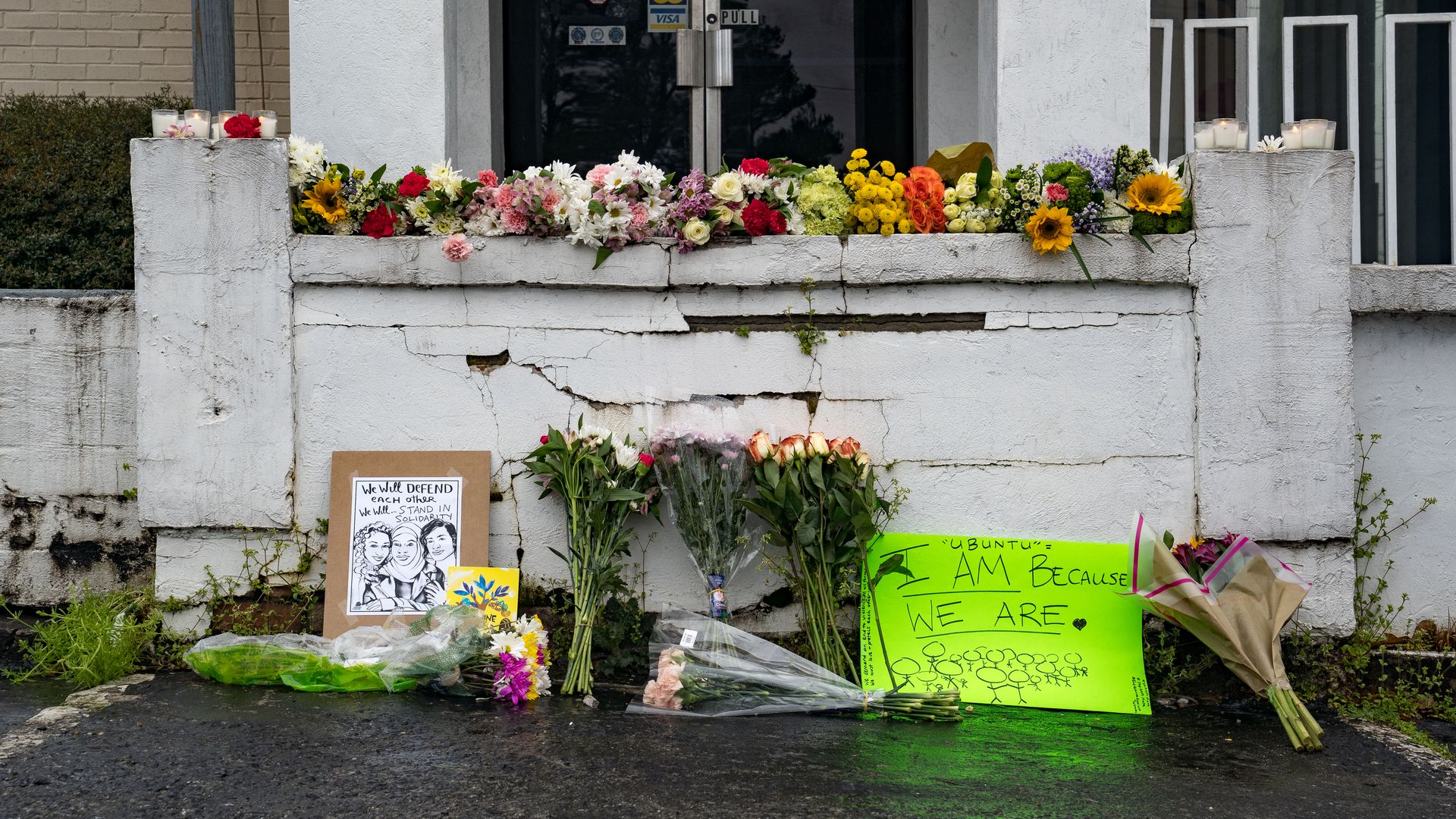 A GoFundMe campaign launched by the son of an Atlanta shooting victim has raised more than $2.5 million from over 37,000 donors, two days after it was created.
Why it matters: Hyun Jung Grant, 51, was one of the six Asian women killed during a gunman's rampage at Gold Spa on Tuesday night. In total, eight people were killed.
The single mother mother of two sons' identity was released Friday, along with details about the other victims.
In an update after donations topped $1.5 million on Friday, her son Randy Park thanked donors and said, "My mother can rest easy knowing I have the support of the world with me."
What he's saying: In his initial GoFundMe post, Park called his mother "one of my best friends and the strongest influence on who we are today."
"Losing her has put a new lens on my eyes on the amount of hate that exists in our world."
Park requested the funds for basic living necessities, noting: "It is only my brother and I in the United States."
On Friday, Park updated the page with a post expressing his gratitude.
"Thank you everyone and please share whatever care and kindness you have shown here to anyone you know that feels scared or unsure about the world we live in," he added.
Of note: A GoFundMe page was set up on Saturday evening by Bobby Peterson, the youngest son of another Atlanta spa shootings victim, 63-year-old Yong Yue. It had raised over $23,000 four hours after the page was created.
Money raised will "assist with managing mother's affairs for her home, associated costs for our family to travel to her memorial, as well as going towards her memorial service costs and her personal affairs for the immediate future," per a statement from Peterson.
Go deeper: Over 183 organizations join AAPI groups' call for $300M to address anti-Asian violence
Editor's note: This article has been updated with the latest fund-raising details on Park's and Peterson's pages.
Go deeper