Biden team reaches out immediately to AAPI community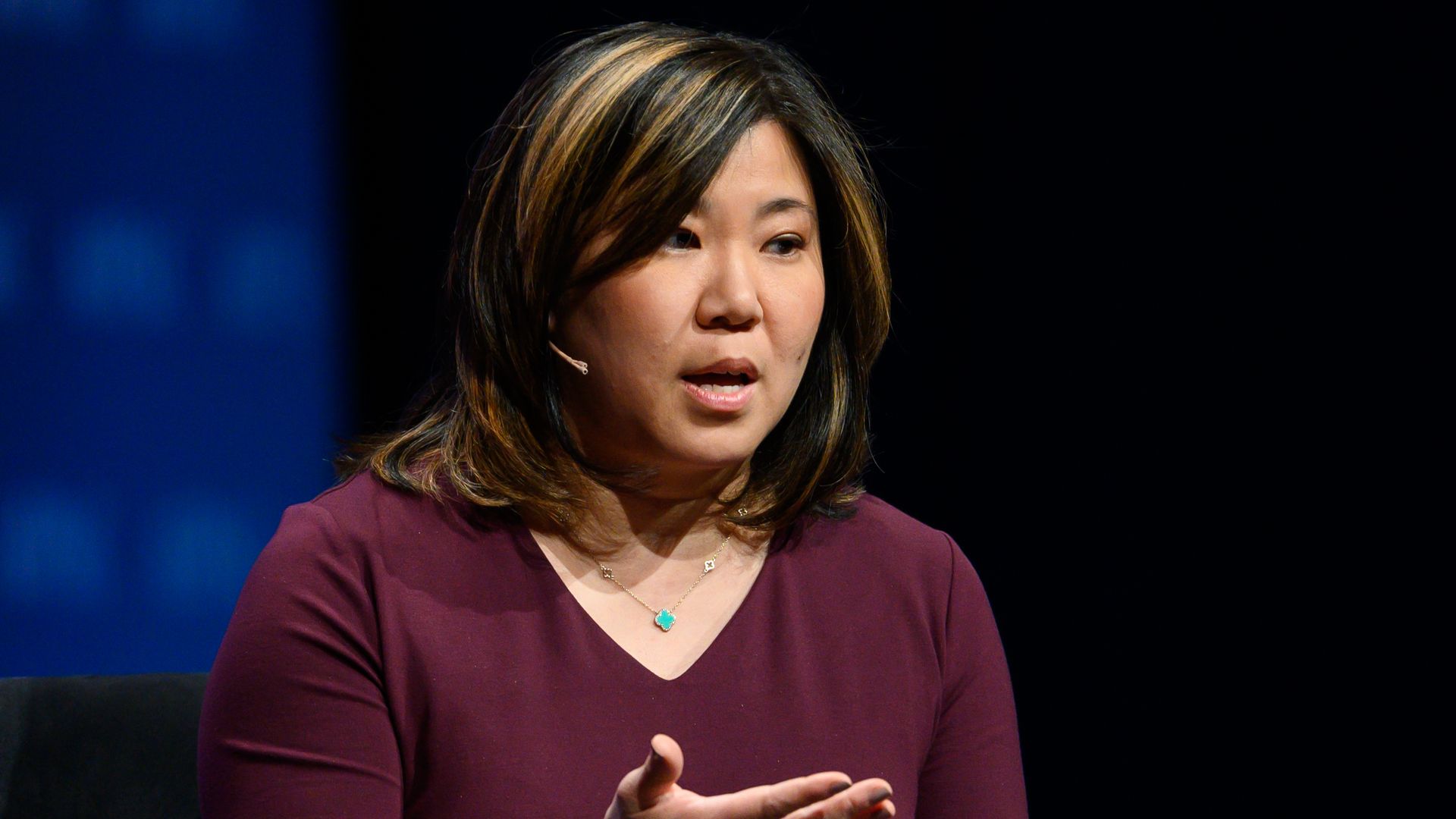 Cedric Richmond and other senior White House officials reached out to Asian American lawmakers soon after Tuesday night's mass shooting in Georgia, including calling Rep. Grace Meng before 7 a.m. Wednesday.
Why it matters: The Asian American and Pacific Islander community has been targeted since the start of the coronavirus pandemic, stoked by rhetoric from former President Trump. The outreach underscored the new administration's increased sensitivity to its concerns.
"We've had a couple of conversations going back and forth on what can be done," Meng (D-N.Y.) told Axios.
Meng wouldn't reveal who gave her the early morning call, but "they really detected, really early ... that the community was hurting." Other people with knowledge of the calls confirmed Richmond was among those making them.
Meng, first vice chair of the Congressional Asian Pacific American Caucus, said she received another call from Jaime Harrison, chair of the Democratic National Committee.
Driving the news: The White House announced Thursday that President Biden and Vice President Kamala Harris were restructuring their planned visit to Atlanta on Friday.
As Axios' Margaret Talev reported, the two scrapped an event celebrating the COVID-19 stimulus and instead will meet with AAPI leaders.
The White House also lowered flags in memory of the eight killed, which included six Asian women.
Sen. Jon Ossoff (D-Ga.) told Axios he planned to connect with the president to discuss the shootings.
Flashback: Biden mentioned the growing assaults on Asian Americans during an address last week, labeling them "vicious hate crimes."
"At this very moment, so many of them — our fellow Americans — they're on the frontlines of this pandemic, trying to save lives, and still, still, they are forced to live in fear for their lives just walking down streets in America. It's wrong, it's un-American, and it must stop," he said. 
This month, Richmond and Domestic Policy Council director Susan Rice held a listening session with members of the AAPI community.
It was specifically focused on the increasing rate of hate crimes against Asian American communities, according to a White House aide.
Go deeper