Teachers union aims at private equity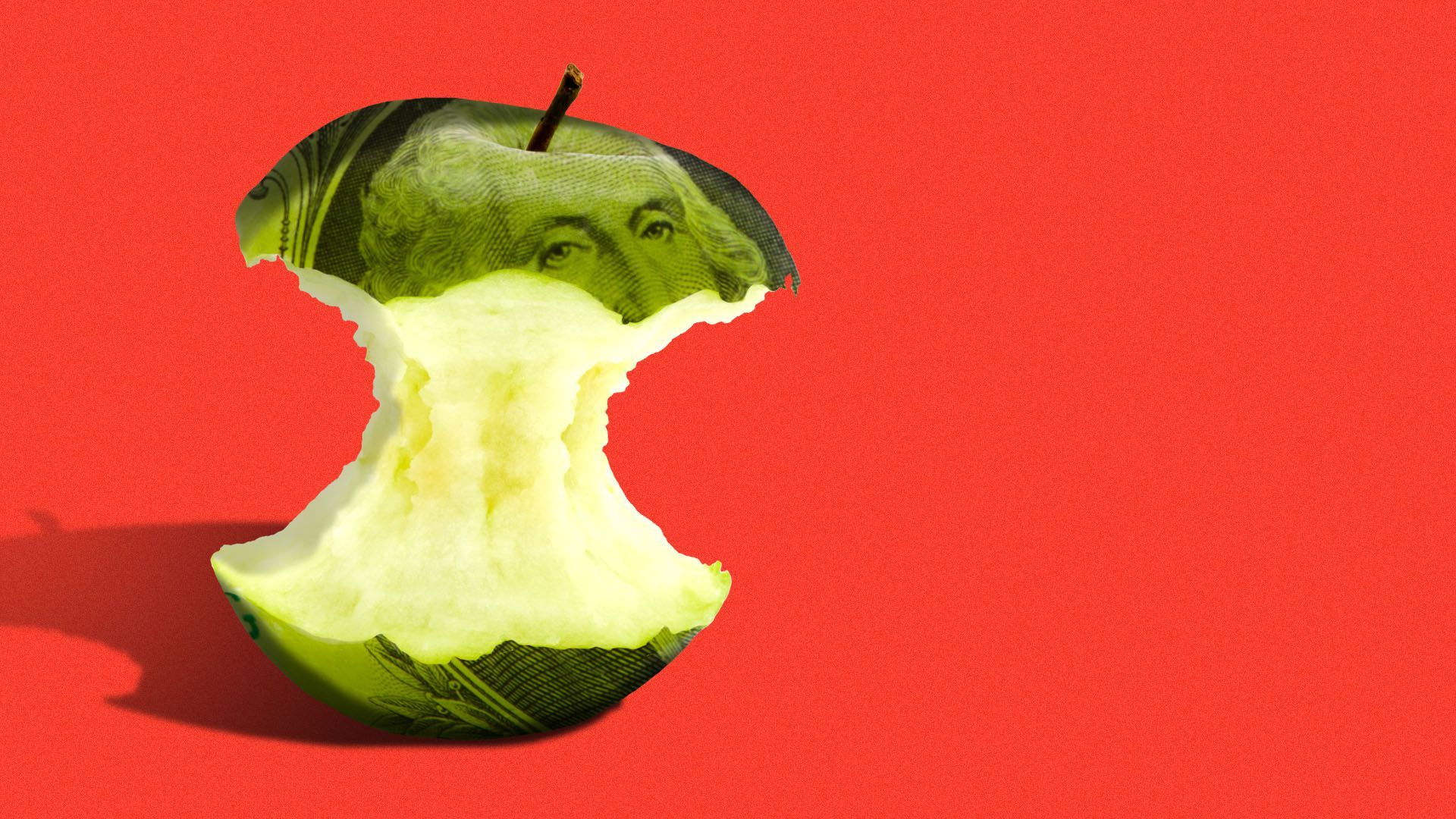 The American Federation of Teachers is aiming its sights on private equity, six years after issuing a report on hedge funds that led to widespread divestitures.
Why it matters: Public teacher pension funds are major investors in private equity funds. The California State Teachers' Retirement System, for example, has over $30 billion allocated to the asset class.
Driving the news: AFT and the Americans for Financial Reform Education Fund on Thursday will issue a 19-page report titled "Lifting the Curtain on Private Equity," arguing that teacher pension funds should reexamine their private equity investment strategies.
It's reminiscent of the 2015 hedge fund report, particularly in its analysis that private equity doesn't provide the sort of after-fee outperformance that justifies the lack of liquidity.
It also argues that teacher pensions should demand more fee transparency, improve their own benchmarking (risk-adjusted PME>IRR) and take into account how fund behavior impacts other unionized employees and local community economies.
Policy: AFT's report also says that pensions should: "Consider supporting federal legislation, such as the Stop Wall Street Looting Act, that would mitigate some of the investment risks associated with private equity."
That's the bill first introduced in 2019 by Sen. Elizabeth Warren (D-Mass.), who is quoted in AFT's press release.
Warren's legislation, however, isn't primarily aimed at improving private equity's financial performance (although it does include several laudable reforms). It's instead aimed at kneecapping private equity by, among other things, making buyout funds liable for leveraged financing.
By including this recommendation, AFT is sending something of a mixed message to its pension fiduciaries: You aren't getting enough financial performance from private equity, and you should support something that may make private equity's financial performance even worse.
In the months following AFT's 2015 hedge fund report, public pensions in such places as New Jersey, Illinois and Rhode Island made changes to their hedge fund investment practices. New York City bailed on hedge funds entirely.
Certain public pensions, including in California and Chicago, also took divestment actions after a 2019 AFT report on private prisons.
Reality check: Local pension trustees are fiduciaries, which means they're likely to stick with private equity if they believe their own portfolio performance is an outlier to AFT's narrative. Remember, everyone's top quartile...
The bottom line: AFT isn't telling local pension fiduciaries to exit private equity. But it sure is lighting the path.
Go deeper