House passes bill providing pathway to citizenship for Dreamers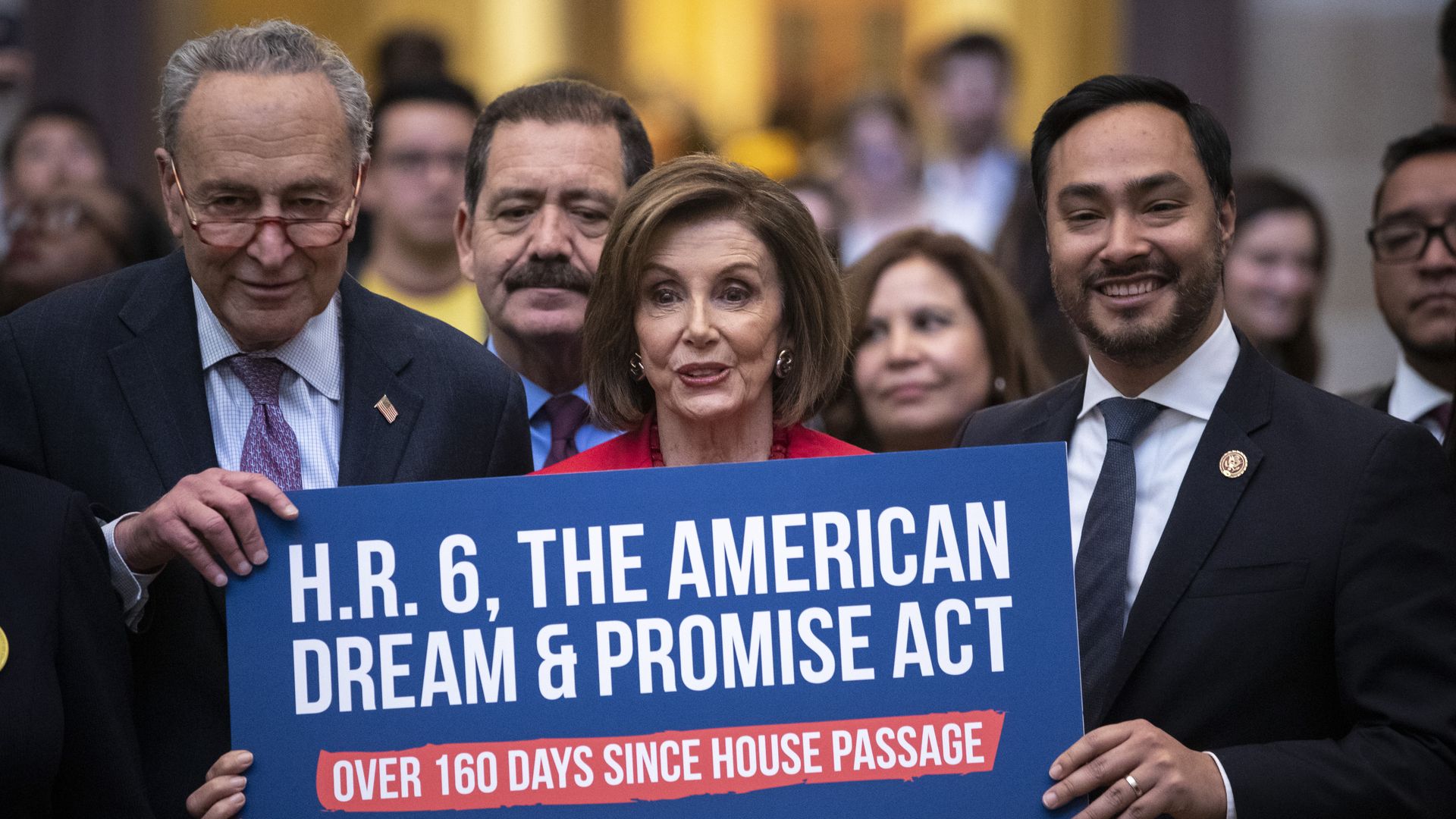 The House on Thursday voted 228-197 to pass the American Dream and Promise Act as part of Democrats' first effort at immigration reform under the Biden administration.
Why it matters: Nine Republicans joined Democrats to support the bill, which creates a pathway to citizenship for about 2.5 million immigrants living in the U.S. The pathway would be available to those who were brought into the country illegally as children and those who have come for humanitarian reasons.
Under this bill, the Homeland Security Department and the Justice Department would provide permanent resident status to people who meet specific qualifications.
It would provide a path to citizenship to immigrants who arrived in the U.S. before Jan. 1, 2021, were under the age of 18 at the time, and meet other criteria.
The bill would also offer a pathway to citizenship to immigrants with Temporary Protected Status (TPS), a designation given to those who come from countries in crisis.
The big picture: The passage comes as the Biden administration wrestles with the soaring number of unaccompanied migrant children arriving at the Southern border.
What to watch: Democrats hope to get 10 Republican senators to back the legislation and reach the 60-vote filibuster-proof threshold, but they face an uphill battle.
Democrats want to use the budget reconciliation process, which allows for bills to pass the Senate with a simple majority, to pass immigration reform.
Approximately three-quarters of U.S. adults support granting permanent residency to undocumented immigrants who entered the country as children, according to a Pew Research Center survey.
A similar bill previously passed the House with 7 Republican votes.
Go deeper