FBI releases footage of assaults on officers during Capitol attack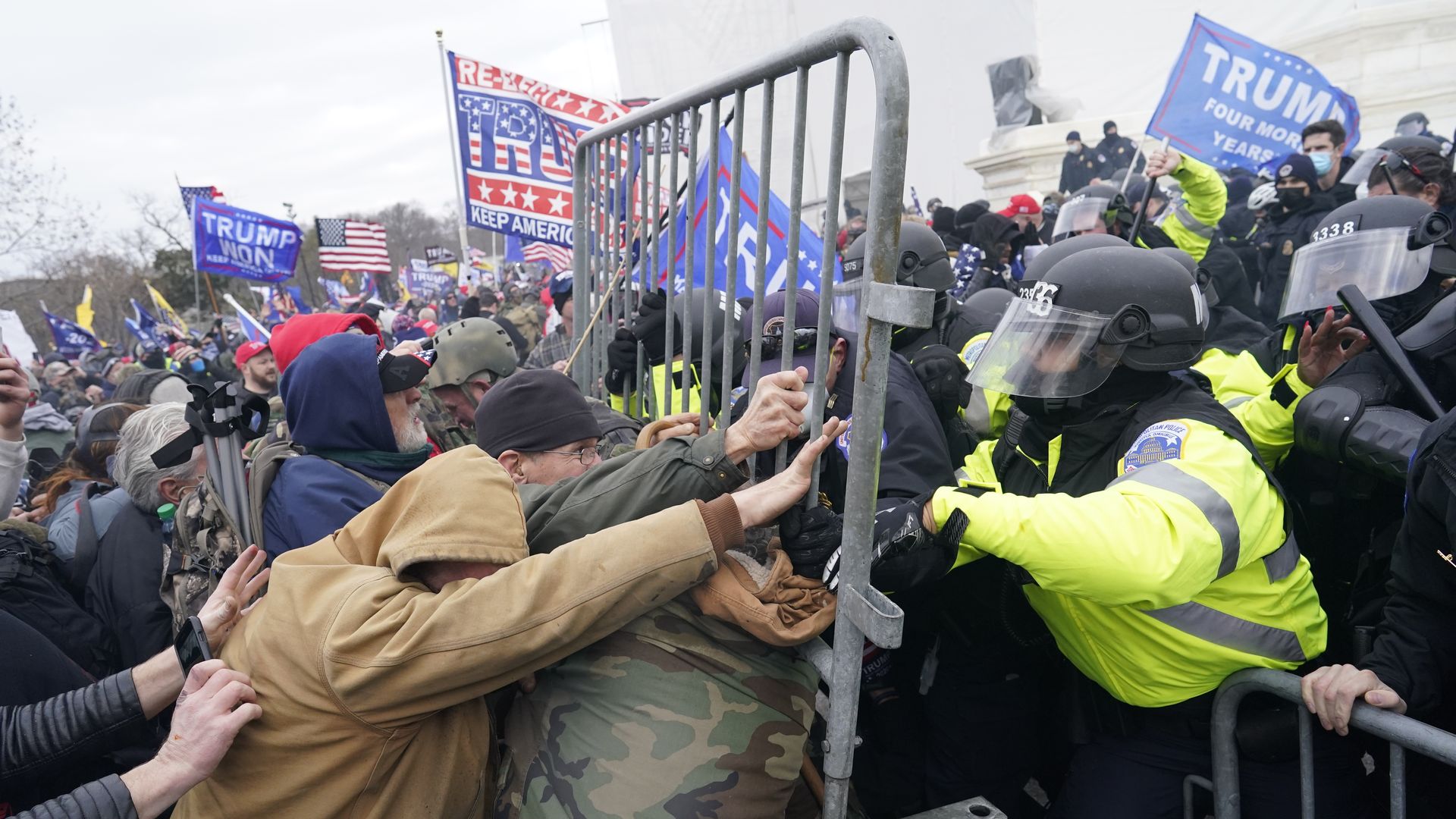 The FBI's Washington Field Office on Thursday released footage of assaults on federal officers during the Jan. 6 siege of the U.S. Capitol by a predominately pro-Trump mob.
Why it matters: Federal prosecutors say the massive undertaking to charge suspects in the attack — which the FBI has labeled an act of domestic terrorism — is "likely the most complex investigation ever prosecuted by the Department of Justice. "
The FBI has so far arrested over 300 people who participated in the Jan. 6 attack. 65 of those arrested were charged with assaulting police officers. Video footage released on Thursday shows suspects who have not yet been identified.
"The FBI is asking for the public's help in identifying 10 individuals suspected of being involved in some of the most violent attacks on officers who were protecting the U.S. Capitol and our democratic process on January 6," Steven M. D'Antuono, assistant director in charge of the FBI's Washington Field Office, said in a statement.
Go deeper