Dick Hoyt, who pushed son through Boston Marathons, dies at 80
Dick Hoyt, the inspirational father who pushed his son Rick in a wheelchair through 32 Boston Marathons, died Wednesday at age 80.
How it all started: Rick, now 59, was born with paraplegia and cerebral palsy. In 1977, when he was 15 years old, Dick agreed to help him participate in a 5-mile charity event.
"Dad, when I'm running, it feels like I'm not disabled," Rick told his father after the race through his computer, per the Team Hoyt website.
That sent a powerful message to Dick, a non-runner at the time. He began training immediately for what became a lifetime of racing.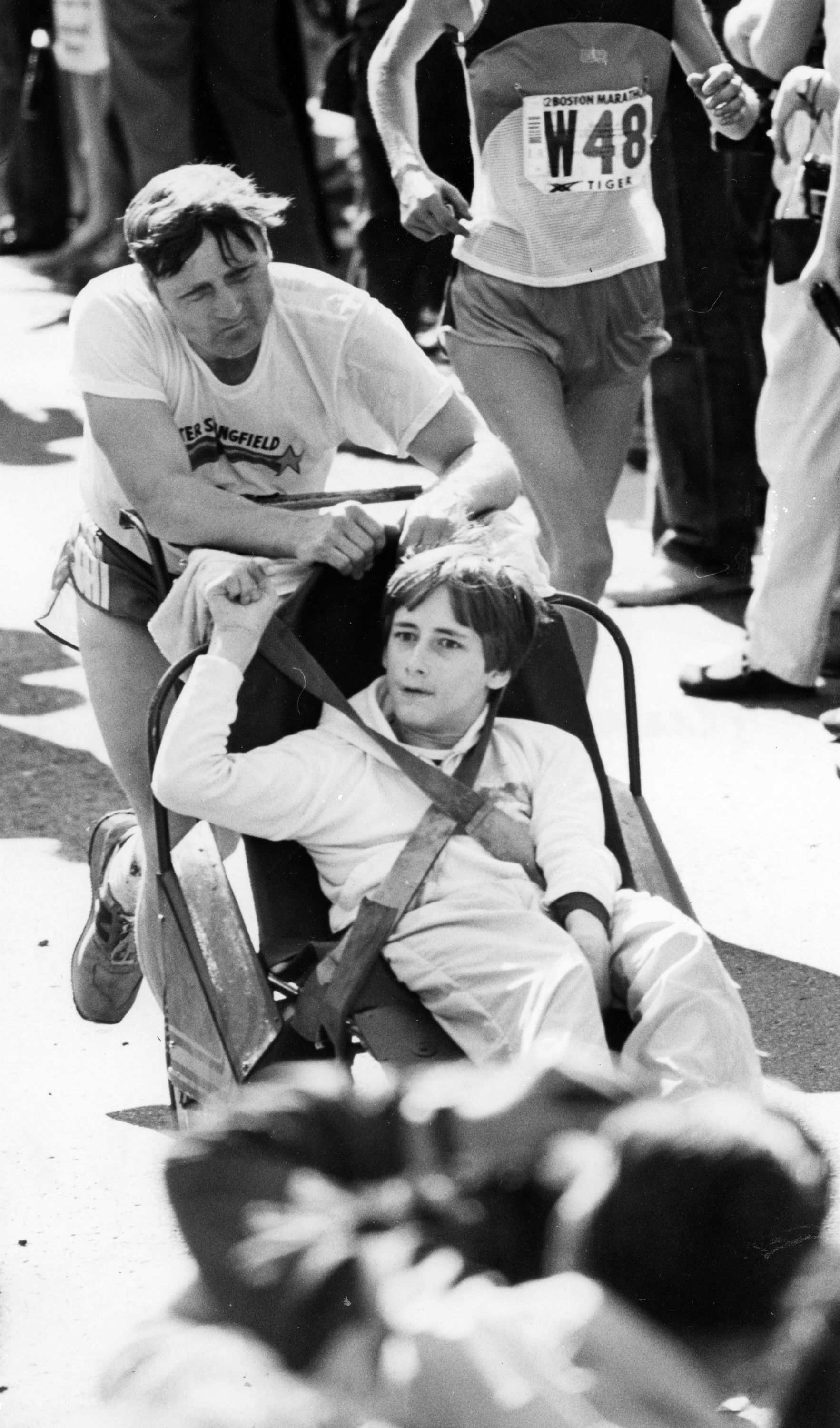 The Hoyts ran their first Boston Marathon in 1980 and have completed over 1,000 races since then. That includes 257 triathlons where Dick would tow Rick in a dinghy while swimming.
"Ricky is my inspiration," Dick said after the Hoyts received the Jimmy V Perseverance Award at the 2013 ESPYs.
"He has taught me a great many things over the years, and every day I consider myself lucky to be his father and teammate."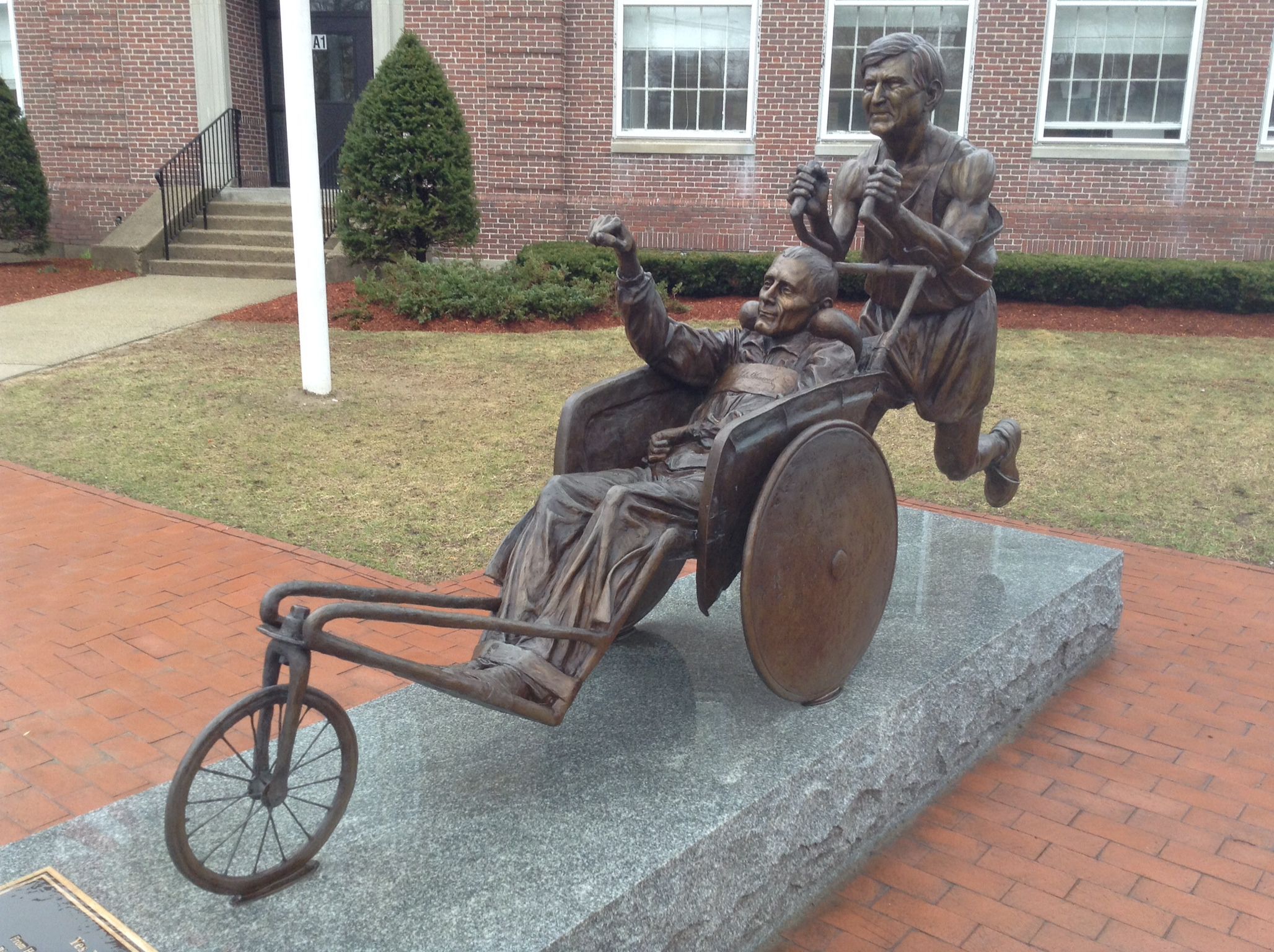 Last decade, a bronze statue honoring the Hoyts was erected near the Boston Marathon starting line in Hopkinton, Massachusetts.
"When Rick was born, they said he'd be nothing but a vegetable. Now he's a bronze statue. It can't get any better than that."
— Dick Hoyt
Watch: Documentary about the Hoyts (YouTube)
Go deeper