Wall Street's "smart money" is still betting stocks fall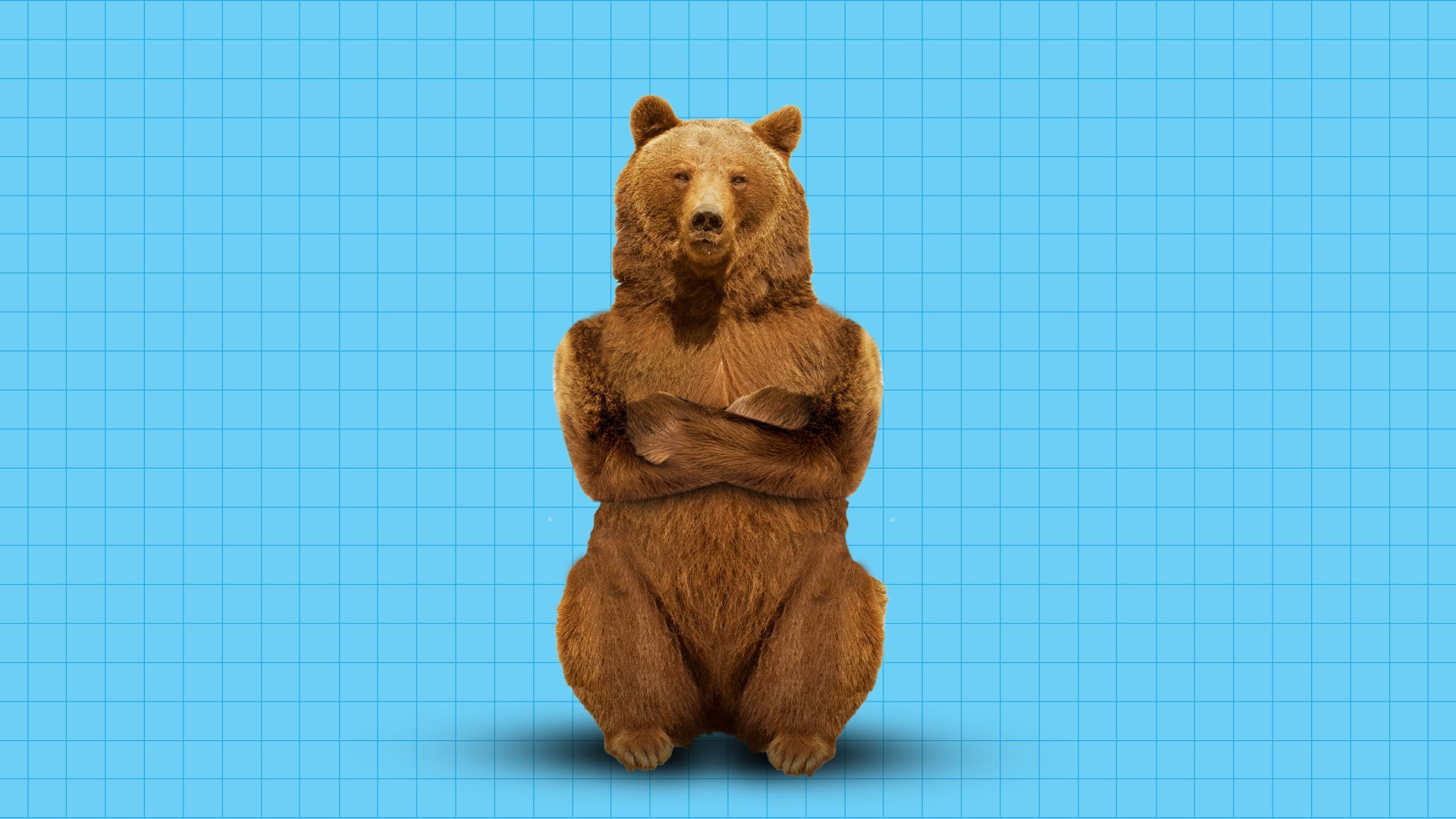 Having been battered and bruised by the broad rally in stocks this year and the meme stock resurgence, bearish investors are holding onto and even increasing their short bets, wagering even more money that stocks like GameStop and AMC will sink along with the broader market.
Background: Hedge funds got burned on short positions earlier this year as meme stocks jumped by hundreds of percentage points in just weeks, and then scrambled to reduce risk and square their positions.
That precipitated hedge funds' largest week of deleveraging since February 2009, according to data from Goldman Sachs' prime brokerage unit, CNBC noted.
Yes, but: "No one is capitulating," Ihor Dusaniwsky, managing director of predictive analytics at S3 Partners, tells Axios.
"Hedge funds that are in these big mover names, they tell me: 'I'm not getting out of this trade. I just had to cut my shares because the stock price went up so much.'"
"'I'm taking losses, but I think this f---er's going back down to 10 bucks. I'm going to win eventually; it's just a matter of me having the backbone to stay with the trade.'"
Case in point: Short sellers increased their bearish bets against companies that have gone public through special purpose acquisition vehicles (SPACs) to more than triple their value at the start of the year, rising to about $2.7 billion from $724 million, WSJ reported on Sunday, citing S3 Partners' data.
But it's not just SPACs that these short sellers — mainly hedge funds — are targeting. They're increasingly putting down bets that broader indexes, like the S&P 500, the Nasdaq and the Russell 3000 will decline.
By the numbers: Short bets against the S&P rose 10.2% from the end of 2020 to March 15, touching a recent high of $521.1 billion, S3's data show.
Short interest as a percentage of the S&P's total float declined by 7.8% during that time.
"Traders are betting one $100 chip on the short side instead of five $10 dollar chips," Dusaniwsky says.
The bottom line: Having amassed searing losses and public embarrassment and facing a euphoric bull market, Wall Street's so-called smart money continues to pile into short bets and has shown no sign of stopping or even slowing down.
As U.S. equity indexes again scale record highs, short interest as a percentage of overall float in the S&P 500 "may have already hit rock-bottom," S&P Global reports.
However, that's largely because stock prices are rising and hedge funds and other short sellers are having to reduce the number of shares held. But they are keeping the same amount of money in short positions, Dusaniwsky of S3 Partners argues.
How it works: When GameStop traded at $20 a share, a $10,000 short position would have meant holding 500 shares.
But as GameStop's stock rises to $200 a share, a fund manager needs to hold just 50 shares to retain that $10,000 short position.
Keep it real: "I think if short-sellers haven't been shaken out by a decadelong rally, they're not going to give up now," Marshall Gittler, head of investment research at BDSwiss, tells S&P Global.
"With many of the indices at record highs, someone somewhere has got to be taking aim at something."
Go deeper