Biden administration to direct $12 billion to schools for COVID testing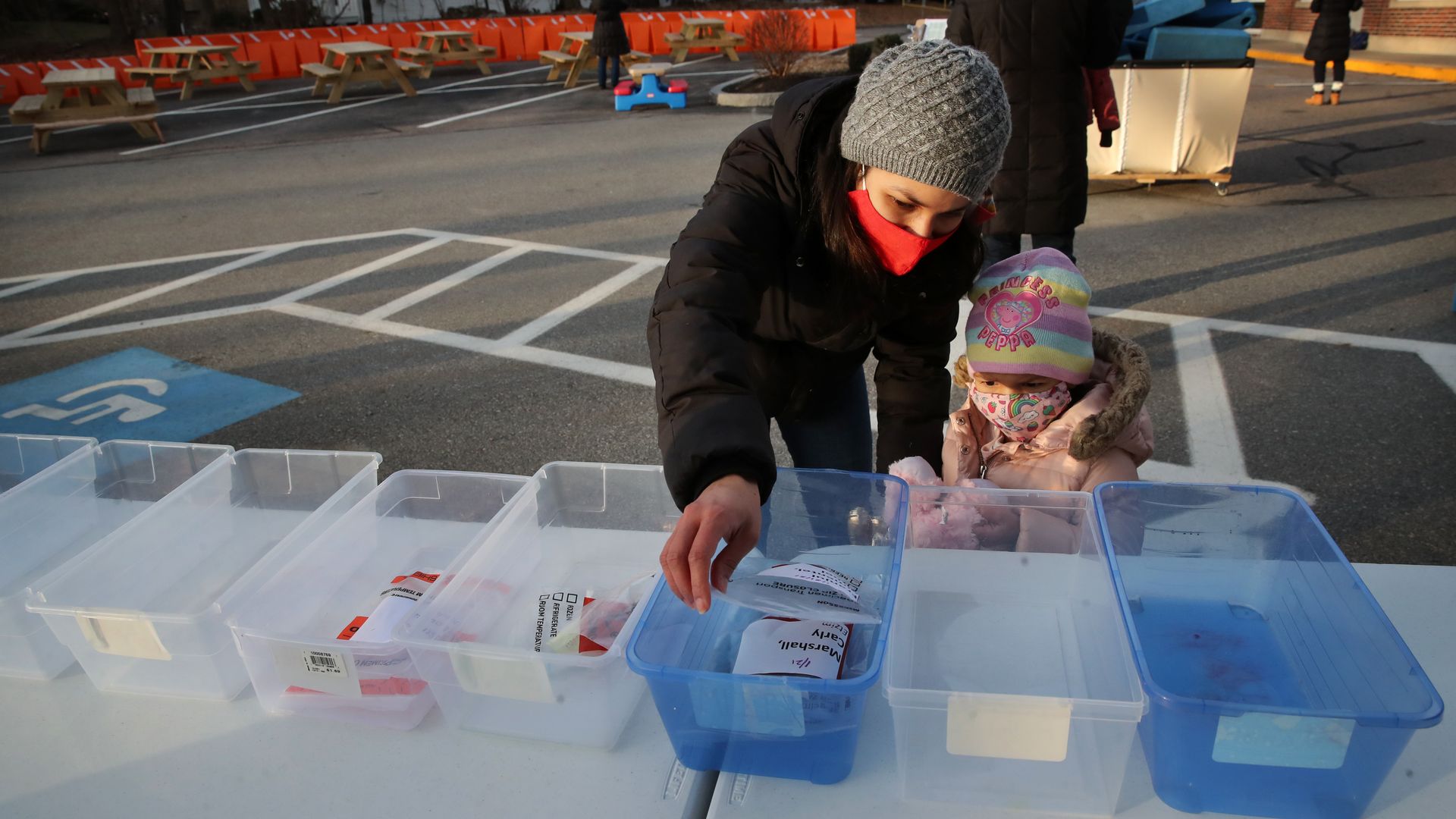 The Biden administration will funnel more than $12 billion from the American Rescue Plan toward COVID-19 testing in K-12 schools, as part of a push to reopen the remaining closed districts for in-person learning, the Department of Health and Human Services will announce Wednesday.
Why it matters: About 20% of the country's students are still fully remote. Though the number of reopened schools grows each week, many still aren't at full capacity or are struggling to convince some parents and teachers to return to the classrooms.
The Centers for Disease Control and Prevention will also release new guidance Wednesday on asymptomatic screening tests in schools, workplaces and congregate settings.
CDC director Rochelle Walensky said Wednesday that the agency is looking at potentially cutting social distancing guidelines from 6 feet to 3 feet to help more kids get back to school.
The big picture: Several school districts across the U.S. have been investing in their own surveillance testing protocols to ease worried parents and teachers.
President Biden in January pledged to help K-8 schools reopen within his first 100 days in office.
By the numbers: As a part of the newly signed $1.9 trillion COVID relief bill, $10 billion in funding will go toward screening tests to help schools reopen.
$2.25 billion will be directed toward scaling up testing in underserved populations.
What they're saying: "COVID-19 testing is critical to saving lives and restoring economic activity," Norris Cochran, acting secretary of the Department of Health and Human Services, said in a statement.
What to watch: Walensky and White House testing coordinator Carole Johnson will elaborate on the plans Wednesday afternoon.
Go deeper