Listen to Perseverance take a drive on Mars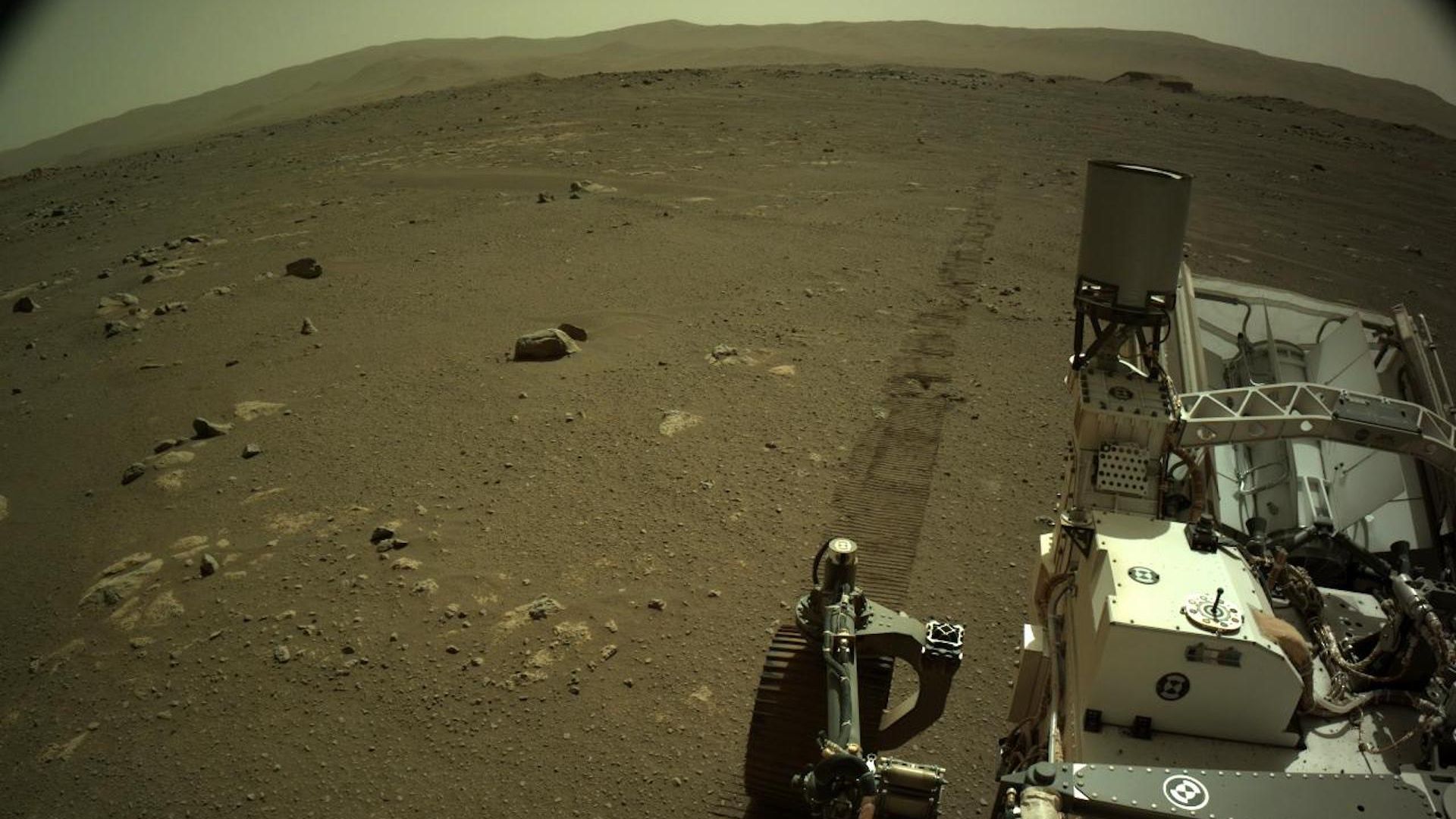 For the first time, NASA has captured the sound of one of its rovers driving along the surface of Mars.
Why it matters: These audio recordings can be used for scientific as well as engineering purposes, like diagnosing possible problems with the rover as they pop up.
"A lot of people, when they see the images, don't appreciate that the wheels are metal," Vandi Verma, a rover driver at NASA's Jet Propulsion Laboratory, said in a statement. "When you're driving with these wheels on rocks, it's actually very noisy."
Details: Over 16 minutes of audio — which include the crunching of Martian rocks under the rover's wheels — were captured on March 7 during Perseverance's 90-foot drive.
Scientists are now searching for the source of a "high pitched scratching noise" also heard on the recording, which might be caused by electromagnetic interference or the rover's wheels and suspension, according to NASA.
"If I heard these sounds driving my car, I'd pull over and call for a tow," Dave Gruel, a Perseverance team member said in the statement. "But if you take a minute to consider what you're hearing and where it was recorded, it makes perfect sense."
The big picture: Perseverance previously captured the sounds of the rover using its laser to analyze an interesting rock and recorded the blowing wind on Mars.
Go deeper