Experts look into whether COVID vaccines could help long-haulers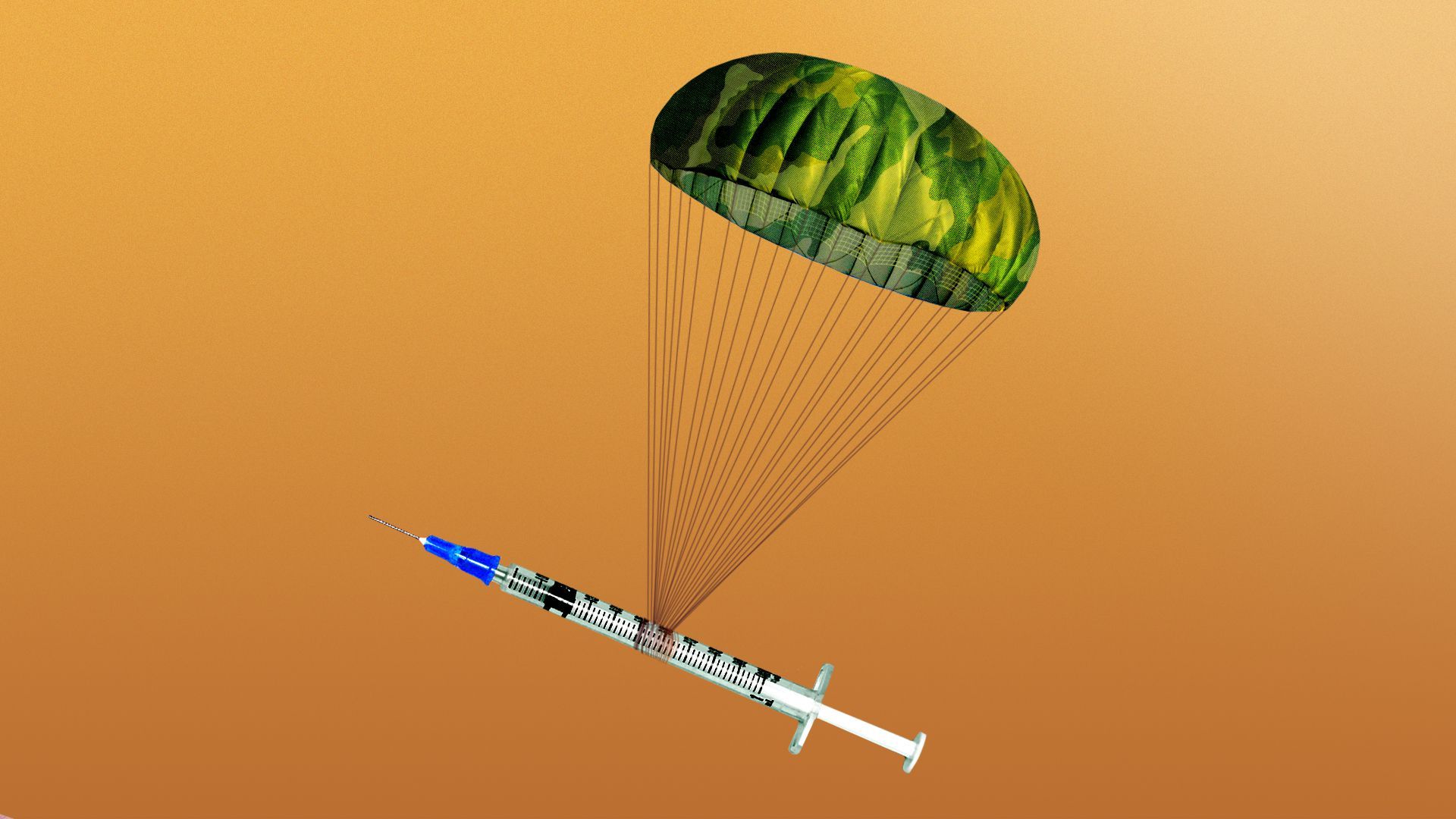 Some people with "long COVID" say their symptoms have gotten better after they received a vaccine, the Washington Post reports.
The big picture: The evidence so far is largely anecdotal, but further research could help determine whether vaccines can offer some help to the millions of people worldwide who are suffering through long-term illness that science doesn't understand very well.
Driving the news: A small pre-print study, which has yet to be peer reviewed, found that dozens of people with long COVID saw their symptoms either improve or stay the same after they got a vaccine.
In an informal survey from Survivor Corps, a nonprofit for people with long COVID, 251 members said they felt no different after vaccination, while 206 said their conditions improved and 72 reported that they felt worse.
What they're saying: "This could be psychosomatic at the end of the day, or it could be evidence of viral persistence," Survivor Corps founder Diana Berrent said.
What's next: Yale University immunologist Akiko Iwasaki has laid out a few possible reasons vaccines might help with long-haul symptoms, and is planning a formal study.
Go deeper