Capitol riot becomes fodder abroad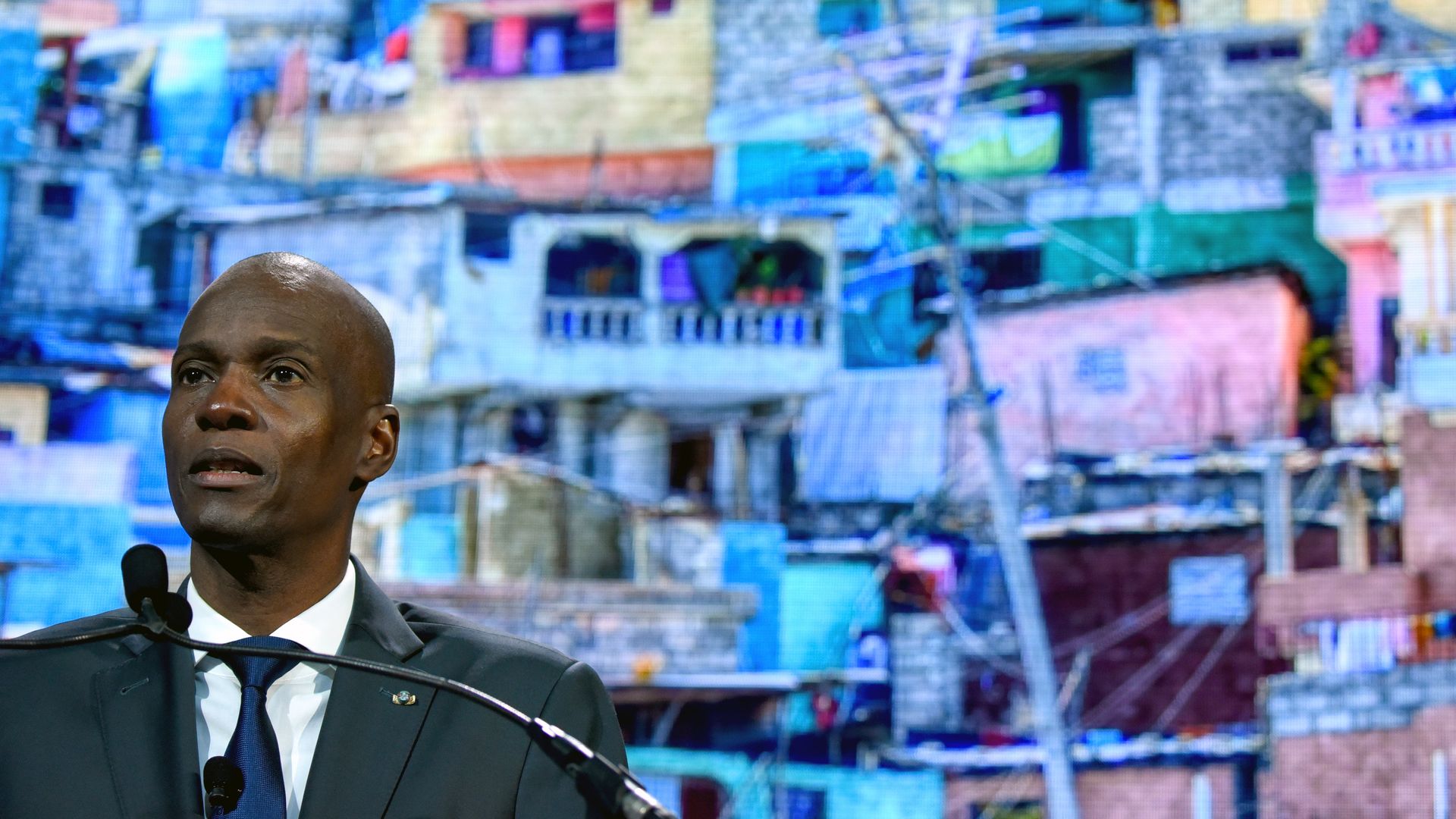 The Capitol riot's fallout is rippling beyond our shores.
What's happening: Public relations agents for the government of Haiti are drawing parallels between political unrest in that country and the Jan. 6 attack, based on public records.
Foreign agent filings from the U.S.-based public affairs firm Mercury, which is fighting efforts to oust Haiti's embattled President, Jovenel Moïse, show how a rupture of the peaceful transition of power in the United States is influencing democratic processes abroad.
What they're saying: "While the Haitian government respects the rights of Haitians to protest peacefully," wrote Mercury Vice President Djenny Passe in a February email to reporters, "calling for the president to be removed before his term ends in February 2022 is deeply undemocratic, and reminiscent of the tragic events on January 6th at the U.S. Capitol."
Passe also pitched a column to the Atlanta Journal-Constitution by Haiti's ambassador to the U.S., in which he wrote fondly of attending Biden's inauguration "two weeks after angry mobs tried to divert the election results."
"No American news outlet would conclude — based on sporadic, partisan protests in Washington — that the whole country wants Biden gone," Haitian Foreign Minister Claude Joseph wrote in a Miami Herald column promoted by Mercury this month.
Background: Moïse is currently ruling by decree after parliamentary elections in Haiti were delayed, leaving the country with an inoperable legislature.
Domestic political opponents and protesters in the Haitian capital have called for Moïse to step down, insisting his term ended in February.
Moïse says his term is not up until next year, a position backed by the State Department and the Organization of American States.
But the U.S. also recently warned against Moïse administration actions that "risk damaging Haiti's core democratic institutions."
Between the lines: The Jan. 6 attack on the Capitol has commanded Washington's attention for the past two months.
For Moïse and his representatives in D.C., who are trying to maintain his government's image and political standing in the U.S., that makes for a resonant talking point.
Go deeper