House votes to remove deadline for states to ratify Equal Rights Amendment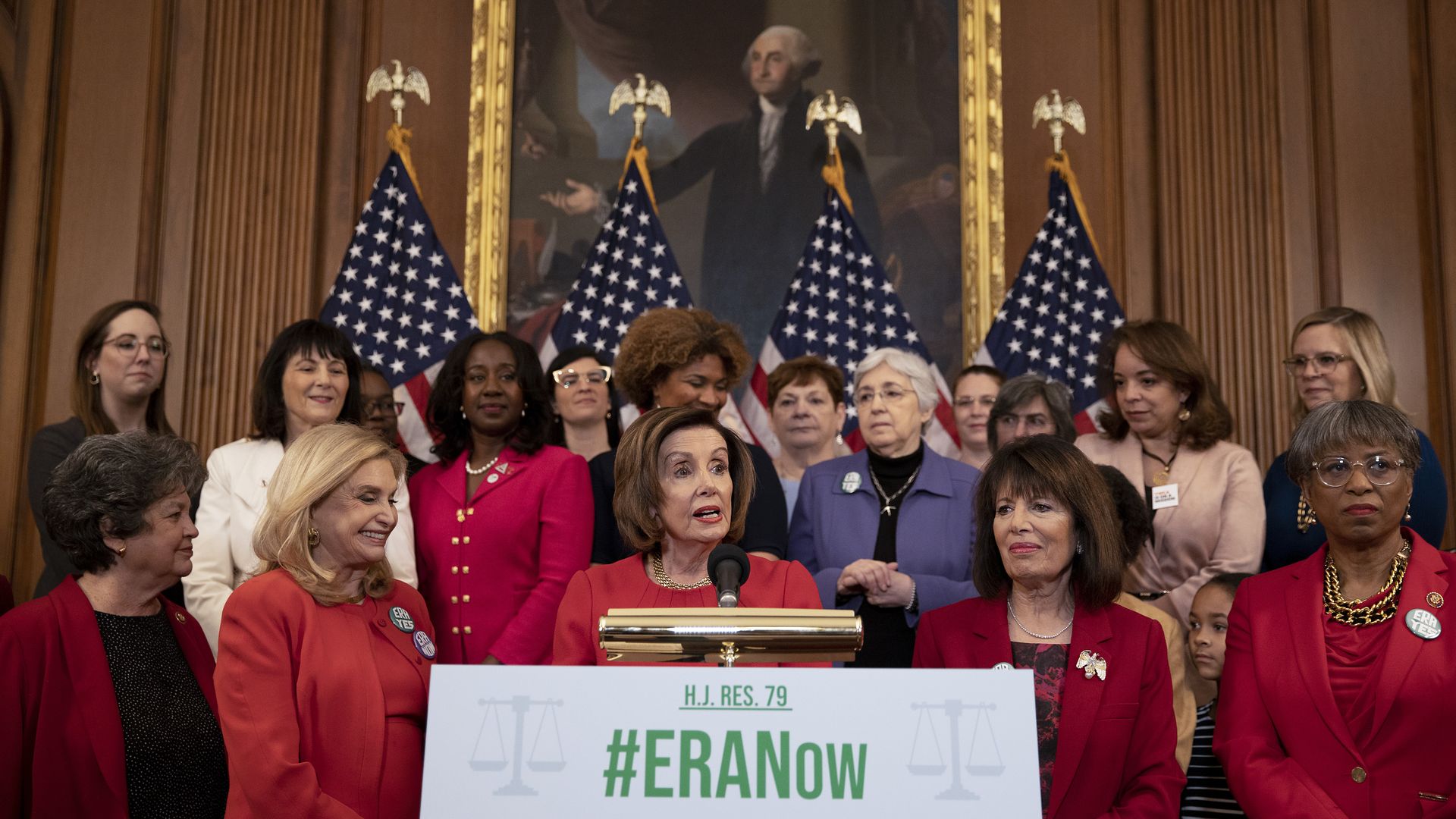 The House voted 222-204 on Wednesday in another attempt to eliminate a deadline passed in 1982 that has prevented the Equal Rights Amendment from becoming part of the Constitution.
The big picture: The decades-long fight over the amendment to afford men and women equal rights has been revived after Virginia claimed last year to be the final state needed to ratify the ERA.
Catch up quick: The amendment, which was first proposed in 1923 and passed in 1972, stalled in 1982 after only 35 of the 38 necessary states approved it by the extended ratification deadline.
Nevada became the 36th state in 2017 to ratify the ERA and Illinois the 37th in 2018.
After Virginia approved the ERA with bipartisan support last year, the archivist of the United States said he would not take action to certify the amendment due to an opposing opinion from the Justice Department under President Trump.
Earlier this month, a federal judge dismissed a lawsuit brought by Democratic state attorneys general that would have forced the federal government to recognize Virginia's approval, per AP.
Opponents say the ERA could expand abortion access by allowing restrictions on the procedure to be struck down because they apply only to women, the Wall Street Journal reports.
What they're saying: The judge, as well as the DOJ under Trump, argued that the latest states to ratify the ERA — Virginia, Nevada and Illinois — cannot actually do so, because the 1982 deadline to ratify the ERA expired.
"The Equal Rights Amendment still has not been enshrined in the Constitution, and the American women still face inequality under the law and, therefore, in their lives," House Speaker Nancy Pelosi (D-Calif.) said in a floor speech on Wednesday.
What's next: The legislation will go to the Senate for a vote, where Republican support is uncertain.
Go deeper