How online education and tutoring could fight COVID learning loss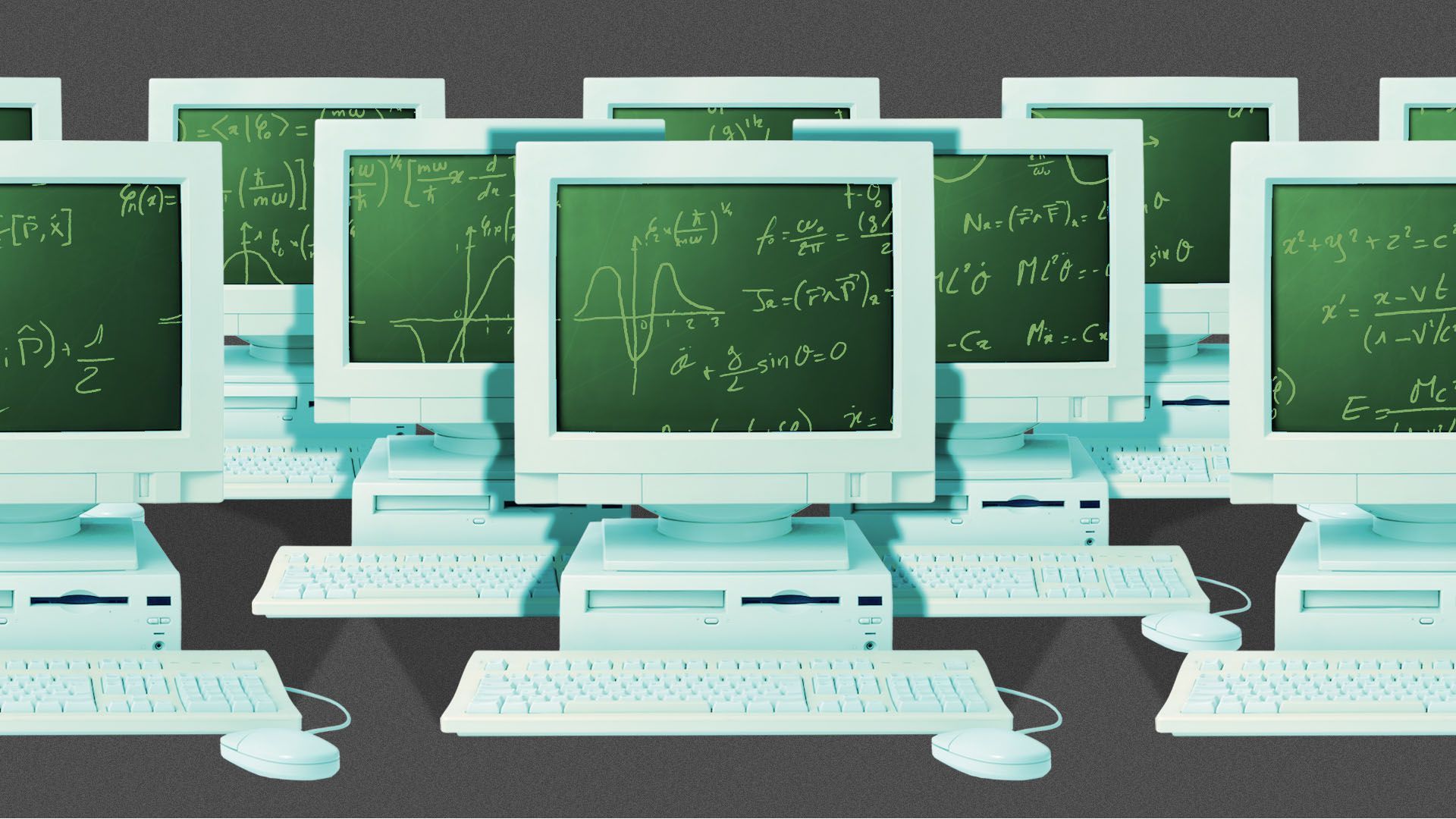 The learning loss suffered by many students during the pandemic is real and debilitating, but targeted online EdTech and tutoring could help close the gap.
Why it matters: Losing a year or more of in-person education could have lifelong effects — especially for the most disadvantaged children — which puts a premium on efforts to get students back up to speed.
What's happening: Months of often inferior remote schooling — plus the additional pressures of the pandemic — has led to measurable learning loss for students, according to education experts.
In fall testing, students scored 5–10 points lower on math achievement than the year before, per data from NWEA.
While reading scores were mostly comparable to 2019, both reading and math results may have been artificially inflated by the fact that millions of students have seemingly disappeared from remote schooling altogether.
The situation appears to be particularly dire for the youngest children, who are missing out on the foundation of their education. Amplify Education estimates that 40% of first-grade students and 35% of second-grade students are significantly at risk of needing intensive intervention, up from 27% and 29% the previous year, respectively.
The big picture: The "COVID-19 slide" could lead to lifelong economic losses, especially for students of color, whom consultants at McKinsey estimate have fallen behind by as much as 12 months, compared to four to eight months for white students.
That's why schools and governments need to support targeted interventions "that are able to move kids forward very rapidly and a lot, because the amount the kids have lost is a lot," says Robert Slavin, director of the Center for Research and Reform in Education at Johns Hopkins University.
Details: Those interventions could include leveraging the online learning platforms that have experienced a tremendous increase in demand and funding during the pandemic.
Codecademy — which offers virtual education in computer coding — provided scholarships to over 100,000 students whose studies were interrupted by COVID-19, part of what the company's CEO Zach Sims says can be a "valuable replacement for the loss of offline learning."
Stride — a longtime online education provider that saw a more than 40% increase in students served during the pandemic — found that students who participated in the company's online education offerings experienced less learning loss, based on data from the NWEA test results exclusively shared with Axios.
"Our curriculum has been developed specifically to be delivered virtually," which makes it more effective than simply switching in-person education to Zoom, according to Stride's president of career solutions Shaun McAlmont.
Context: The most effective — and ambitious — strategy to combat learning loss involves mostly online tutors who can reach struggling students one by one.
Johns Hopkins' Slavin has called for a "Tutoring Marshall Plan" — supported by several past secretaries of education — that would involve recruiting and training up to 300,000 tutors.
Recent research from Brown University found that intensive tutoring — meaning three or more sessions per week — in groups no larger than three to four students and carried out by trained volunteers can increase achievement by an additional three to 15 months of learning.
"There's nothing that approaches the impact of proven tutoring using structured materials and well-trained tutors," says Slavin. "I don't know what else you would do if you were looking at the evidence."
Zoom in: Zahid Mustafa, a recent graduate from the University of California-Riverside, launched the We Succeed nonprofit online tutoring service to match younger learners to high-achieving college students needing financial support.
"Parents tell us that in one hour of tutoring, their kids learn far more than they would in one hour of remote school," says Mustafa.
The catch: Massively scaling up tutoring would require billions in funding that has yet to fully materialize.
The bottom line: Education is a continual process, one that's built year by year.
"If you start to fall behind," says Mustafa, "it's just a slippery slope."
Editor's note: This story has been updated to reflect that Stride's president of career solutions Shaun McAlmont, not senior VP Mike Kraft, said: "Our curriculum has been developed specifically to be delivered virtually."
Go deeper