FBI issues new arrests, charges against Proud Boys leaders linked to Capitol riot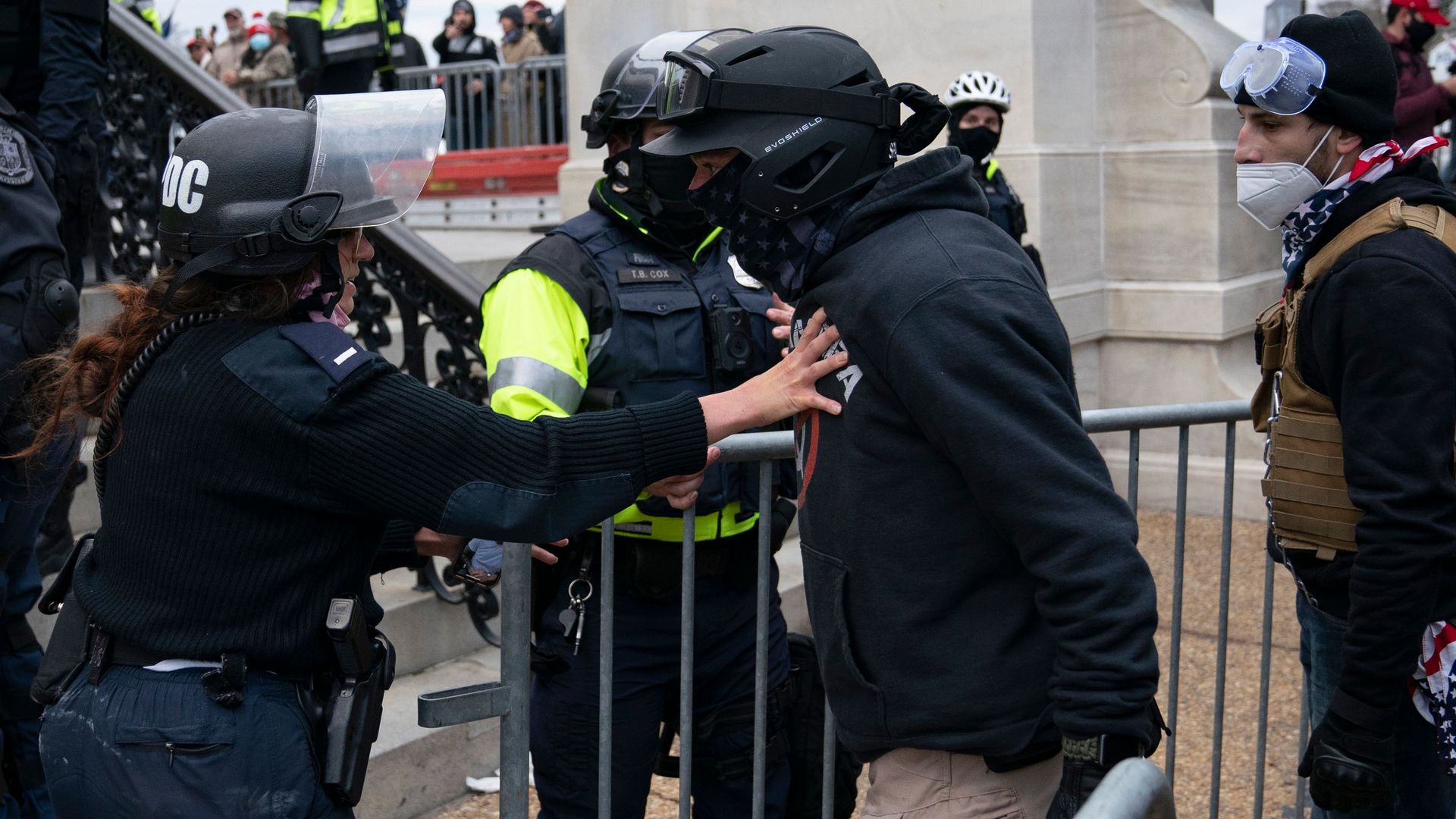 The FBI has arrested four prominent members of the Proud Boys stemming from the Jan. 6 Capitol insurrection, law enforcement officials told the New York Times.
Why it matters: Taking the latest conspiracy indictment into account, more than a dozen members of the Proud Boys face charges. The group has come under scrutiny as authorities work to determine who instigated the siege that left five people dead.
Details: Prosecutors allege in the indictment that Charles Donohoe, a leader of the Proud Boys from North Carolina, and Zach Rehl, the president of the group's Philadelphia chapter, conspired "to interfere with law enforcement officers at the Capitol and obstruct the certification of President Biden's electoral victory," the Times writes.
"Two other high-ranking Proud Boys who were already facing similar charges ... were also implicated as part of the conspiracy."
Axios has requested comment from the FBI on the charges and arrests.
Go deeper