Actor Elliot Page becomes first trans man on Time Magazine cover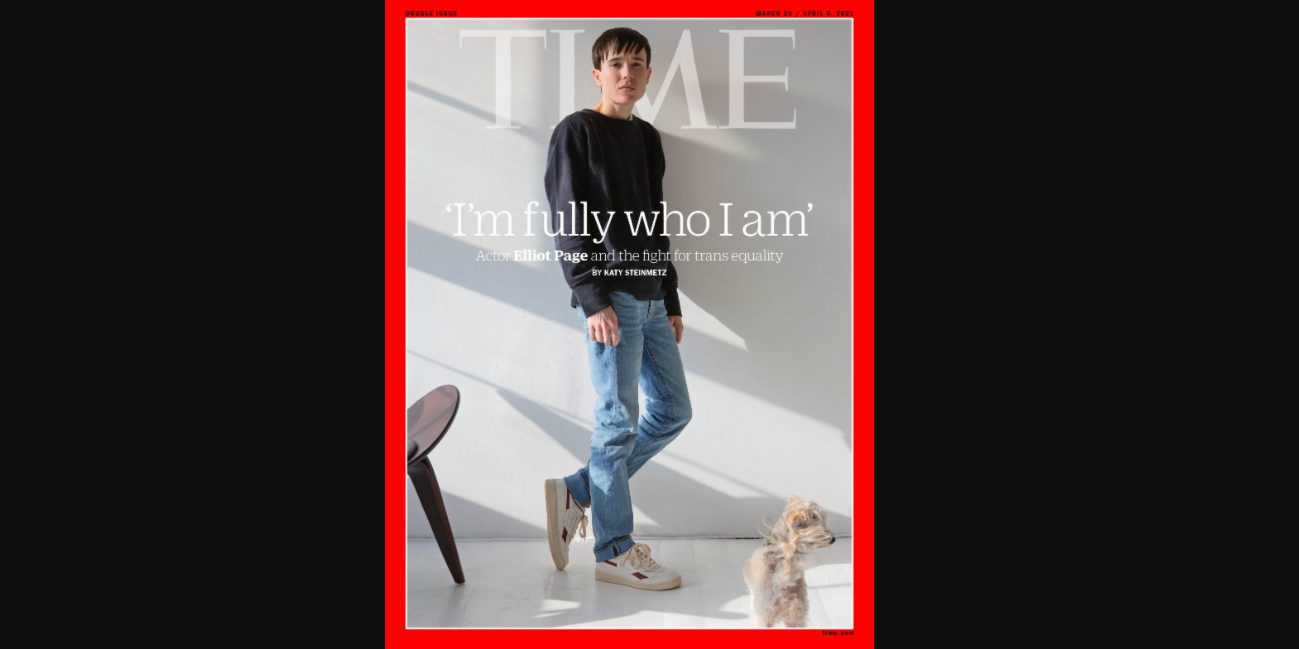 Elliot Page, best known for his roles in blockbusters "Juno," "X-Men" and "Inception," is the first openly transgender man to feature on the cover of Time Magazine.
The big picture: Page, one of the most high-profile trans people in the world, has been vocal about trans rights and recently condemned several of a record number of state bills aimed at trans kids' ability to transition and play sports with cisgender children.
A groundswell of Republicans — including former President Trump — have publicly supported banning trans kids from playing on sports teams and in competitions aligning with their gender identity.
"Extremely influential people are spreading these myths and damaging rhetoric — every day you're seeing our existence debated," Page said. "Transgender people are so very real."
What he's saying: In a late February interview with Time's Katy Steinmetz, Page said it was difficult to talk about the days leading up to his disclosure in December that he is trans.
When asked how he's feeling now, Page described the "feeling of true excitement and deep gratitude to have made it to this point in my life ... mixed with a lot of fear and anxiety."
"What I was anticipating was a lot of support and love and a massive amount of hatred and transphobia," he said. "That's essentially what happened."
Page told Time that he was inspired by writers and actresses like Janet Mock and Laverne Cox — icons and trailblazers in the community — and P. Carl's memoir "Becoming a Man."
Eventually, revelation replaced "shame and discomfort," he said. "I was finally able to embrace being transgender ... and letting myself fully become who I am."
Go deeper: Elliot Page Is Ready for This Moment (Time)
Go deeper