Senate to introduce comprehensive voting reform, anti-corruption bill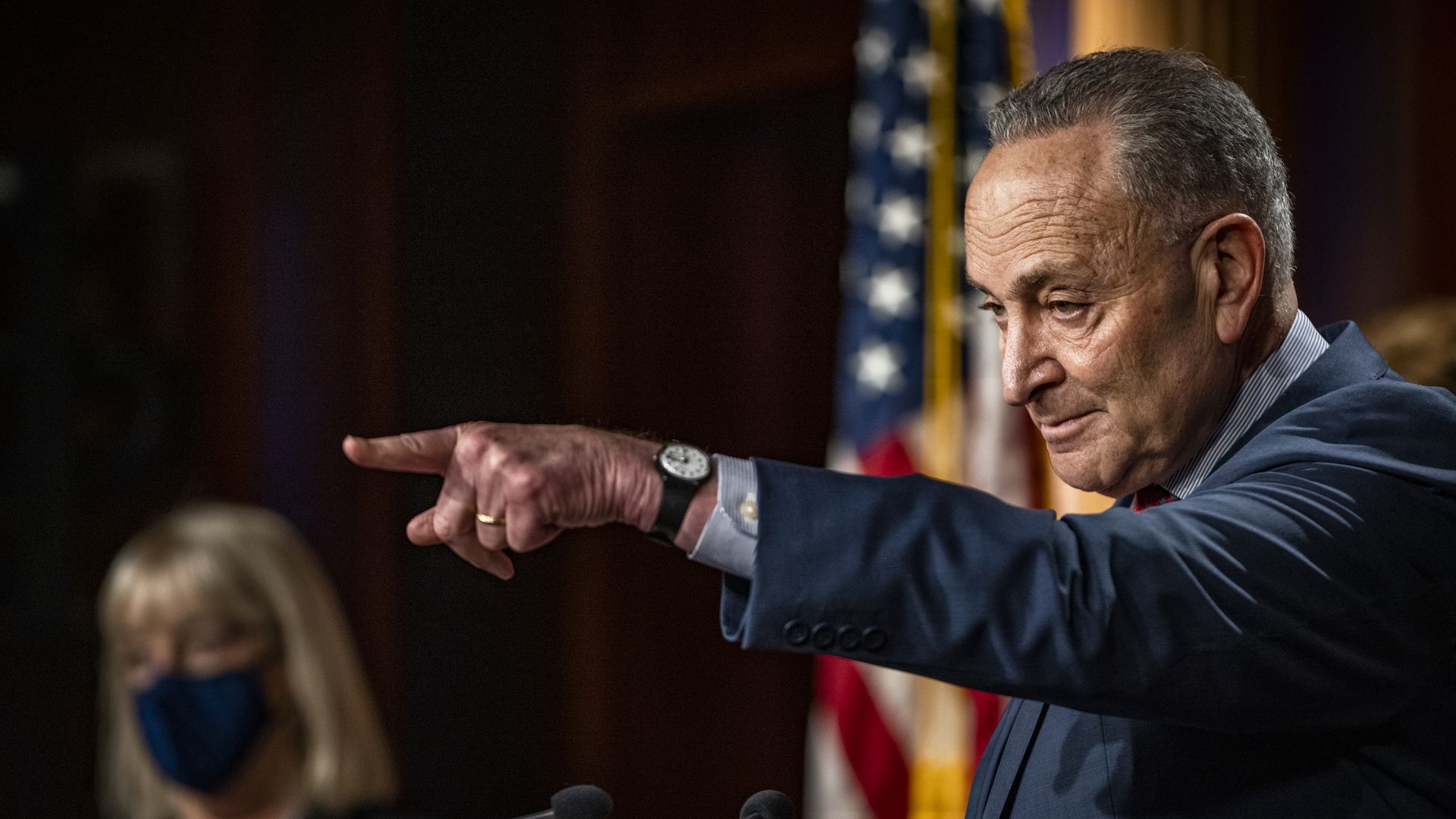 In a long-shot bid to enact voting reform on a federal level, Senate Democrats will introduce their version of the For the People Act, a comprehensive voting reform and anti-corruption bill.
Why it matters: In the aftermath of the 2020 election, states across the U.S. are considering voting restrictions, according to the Brennan Center for Justice.
Senate Majority Leader Chuck Schumer (D-N.Y.), Sens. Jeff Merkley (D-Ore.) and Amy Klobuchar (D-Minn.) will hold a press conference Thursday to announce the S1 legislation.
The state of play: The House passed the companion bill For the People Act (H.R. 1) on March 4. The Senate proposal looks virtually similar and would include:
The bill would allow universal same-day voting registration and automatic registration for Americans age 18 and up.
It would also prohibit the purging of voter rolls and allow every voter to cast votes by mail.
It would also provide at least 15 days of early voting to Americans nationwide.
The bill will also offer campaign finance reform, and would require super PACs and issue advocacy groups to disclose donors contributing more than $10,000.
The bill's ethics components would require the president and vice president to publicly disclose their tax returns.
It will also prohibit members of Congress from serving on the boards of for-profit entities.
What's next: The Senate Rules Committee will hold a hearing on March 24. If the vote comes to the floor, the Senate will need to pass the bill with 60 votes which seems increasingly unlikely with the growing partisan divide in Congress.
Go deeper