Report: Oil demand is bouncing back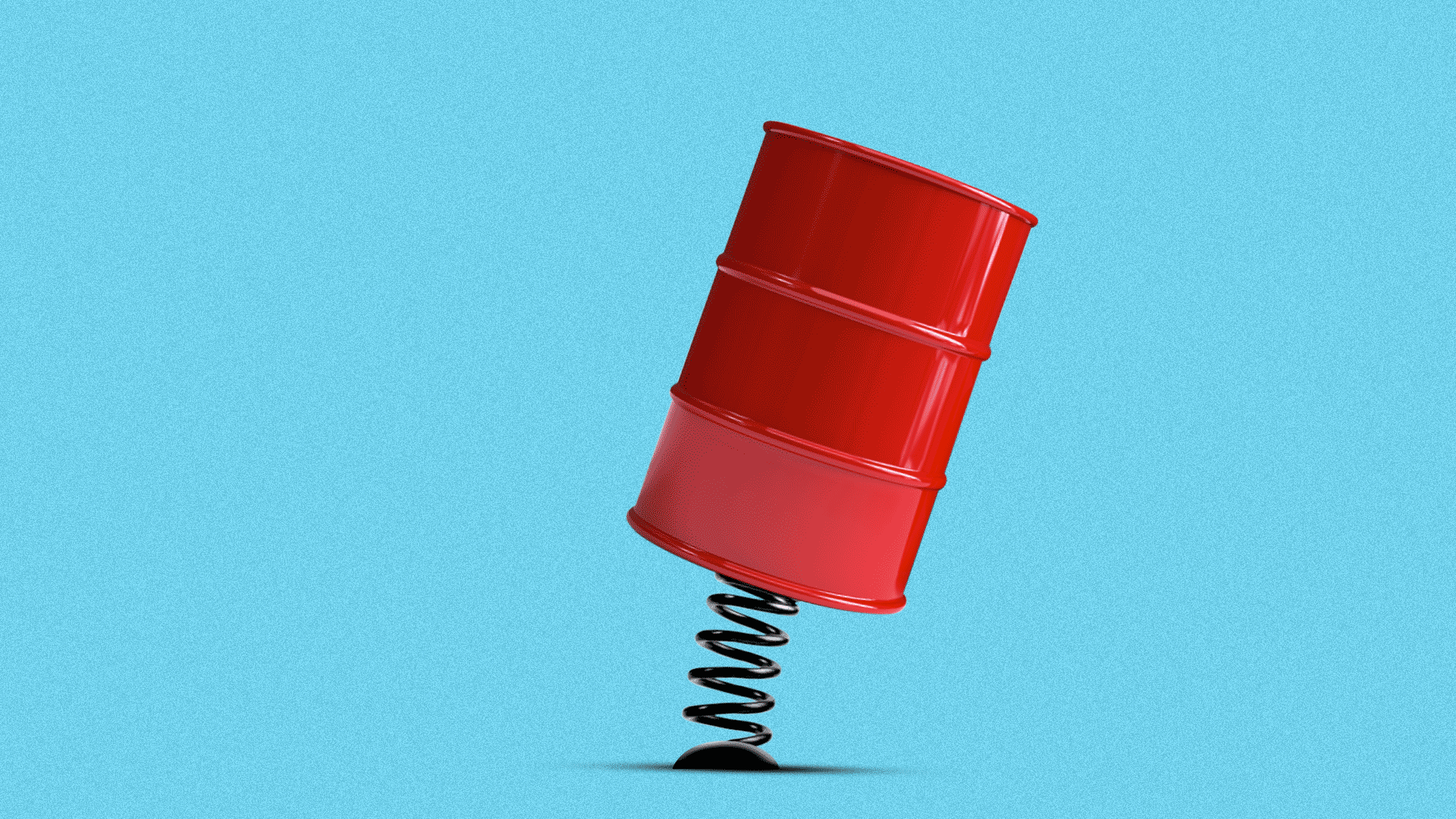 There's fresh evidence that U.S. oil demand is coming back from the pandemic and "this time it looks like it's here to stay," Bloomberg reports.
The big picture: "Retail gasoline sales rose last week to just 1% below year-ago levels, just before regional lockdowns brought fuel consumption to a crawl, Patrick DeHaan, head of petroleum analysis at GasBuddy said on Twitter," Bloomberg writes.
"Gasoline's recovery comes on top of a diesel rebound that started last fall as consumers began to rely on home-delivery services like Amazon.com Inc. more than ever."
And on the jet fuel side of things, TSA officers screened more than 1.35 million people at airports on Friday, the highest number of passengers on a single day since March 15, 2020, Axios' Dion Rabouin reports.
Go deeper