FDA moves to streamline at-home COVID-19 test approval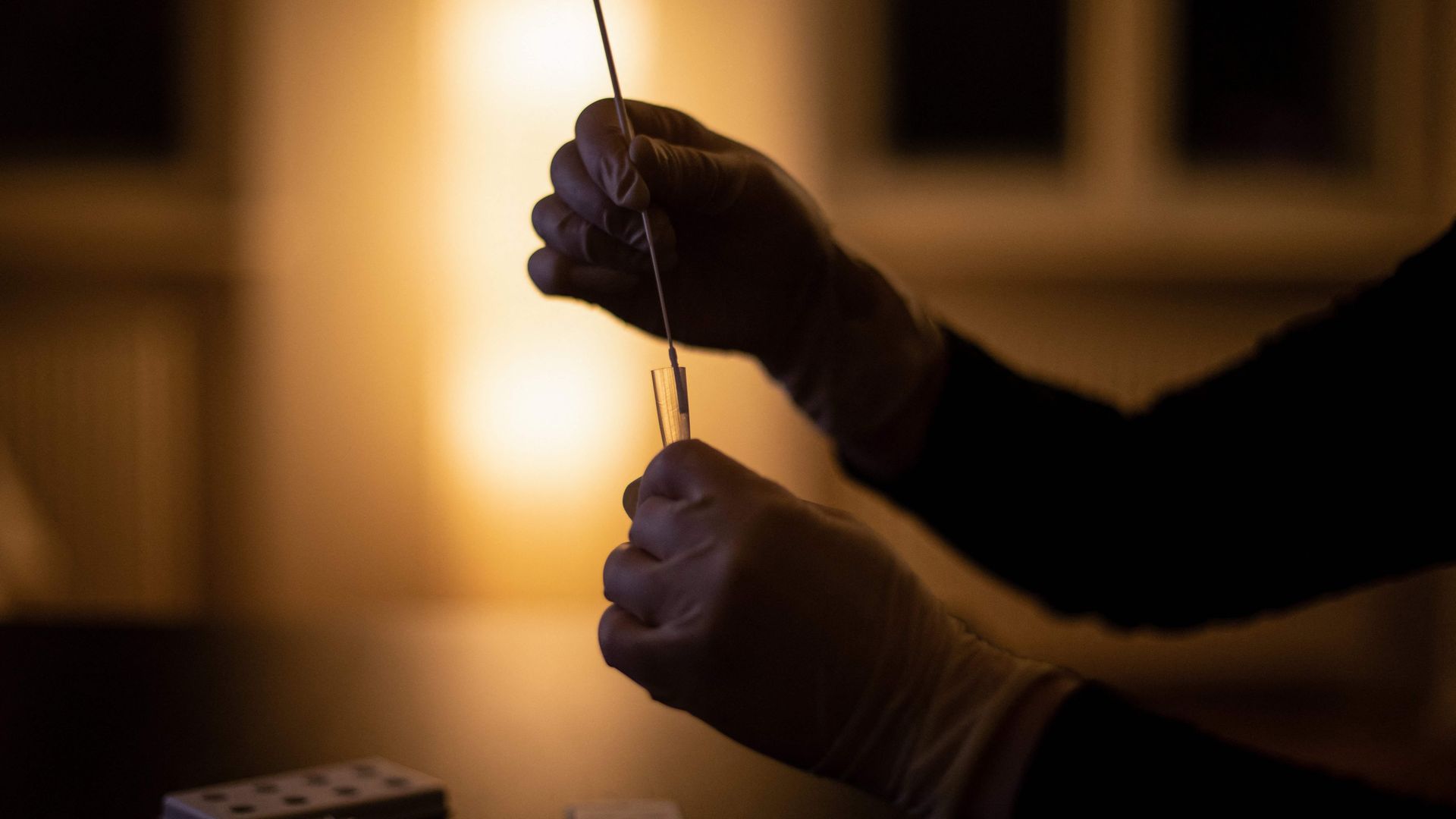 The Food and Drug Administration announced Tuesday that it will allow some companies developing COVID-19 tests to market their products for regular at-home use without first seeing how they perform on asymptomatic people, Politico reports.
Why it matters: The agency hopes the move will streamline emergency-use authorizations for such tests, making it easier to conduct widespread testing of people who may soon be returning to schools and office spaces, the FDA noted in a statement.
The big picture: Although some COVID-19 tests are less accurate in asymptomatic people than in symptomatic ones, the FDA notes that an increase in testing over time through serial testing will boost the accuracy of results.
"We believe this effort will pave the way for further expanding the availability of tests authorized for screening asymptomatic individuals, help bolster existing and new testing programs and increase consumer access to testing," FDA medical device director Jeff Shuren and diagnostics director Tim Stenzel said in a statement.
Flashback: Although the FDA authorized the first COVID-19 over-the-counter test late last year, rapid at-home testing is still not a widespread reality. With this latest action, the agency hopes to make it easier to test people before they go back to work or school.
What's more: The FDA also issued a fact sheet aimed at helping schools and workplaces choose a COVID-19 test for screenings and to help them set up testing programs.
Editor's note: This story corrects when the FDA authorized the first COVID-19 over-the-counter test to late last year, not earlier this month.
Go deeper