eToro to go public via merger with Betsy Cohen SPAC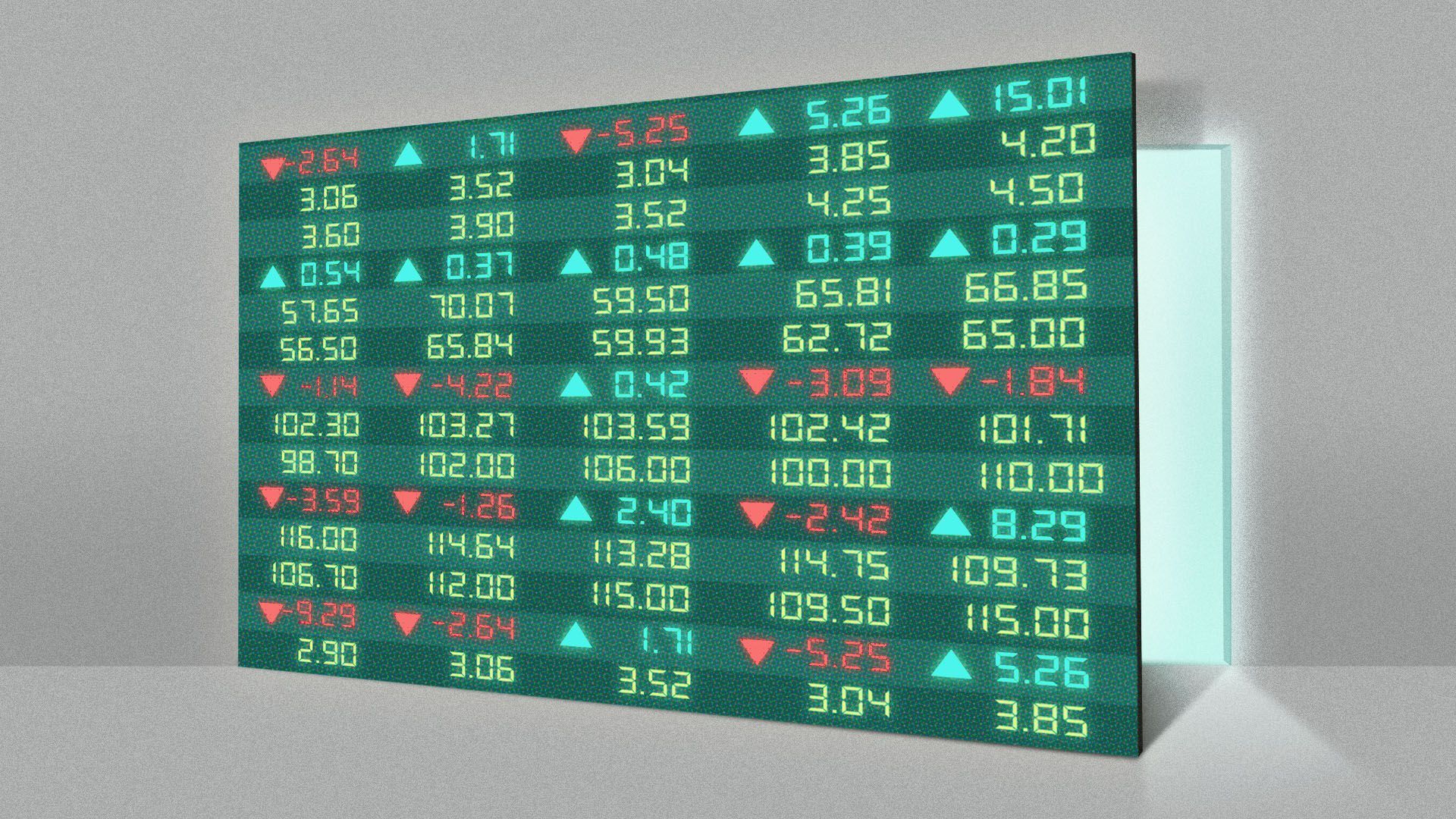 eToro, a London-based no-fee trading app, agreed to go public at an implied $10.4 billion valuation, via acquisition by FinTech Acquisition Corp. V (Nasdaq: FTCV).
Why it matters: This could help set an IPO price range for rival Robinhood, whose filing was temporarily delayed by February's GameStop debacle. eToro, a 13-year-old company that expanded into the U.S. in 2018, claims to have more "registered users" than Robinhood has "customers," but we don't yet have active user comps.
Details: FTCV, chaired by Betsy Cohen, will contribute $250 million. The deal also includes a $650 million PIPE from ION Investment Group, SoftBank, Third Point, Fidelity and Wellington Management.
History: eToro raised around $150 million in VC funding, from firms like Spark Capital, China Minsheng Financial, SBI Holdings, Bracket Capital, Korea Investment Partners, DCG, Ping An Insurance, Anthemis Group and CommerzVentures.
The bottom line: "Just like its rivals, it offers zero-commission trading. Unlike U.S. firms, eToro doesn't make money by selling its trading data to hedge funds in a business called payment-for-order flow, a practice that is prohibited in Europe," Bloomberg writes.
"Instead, eToro primarily pockets a spread between the price its pays for securities and the price it passes along to customers."
Go deeper