DHS chief: U.S. pacing for more border encounters than in the last 20 years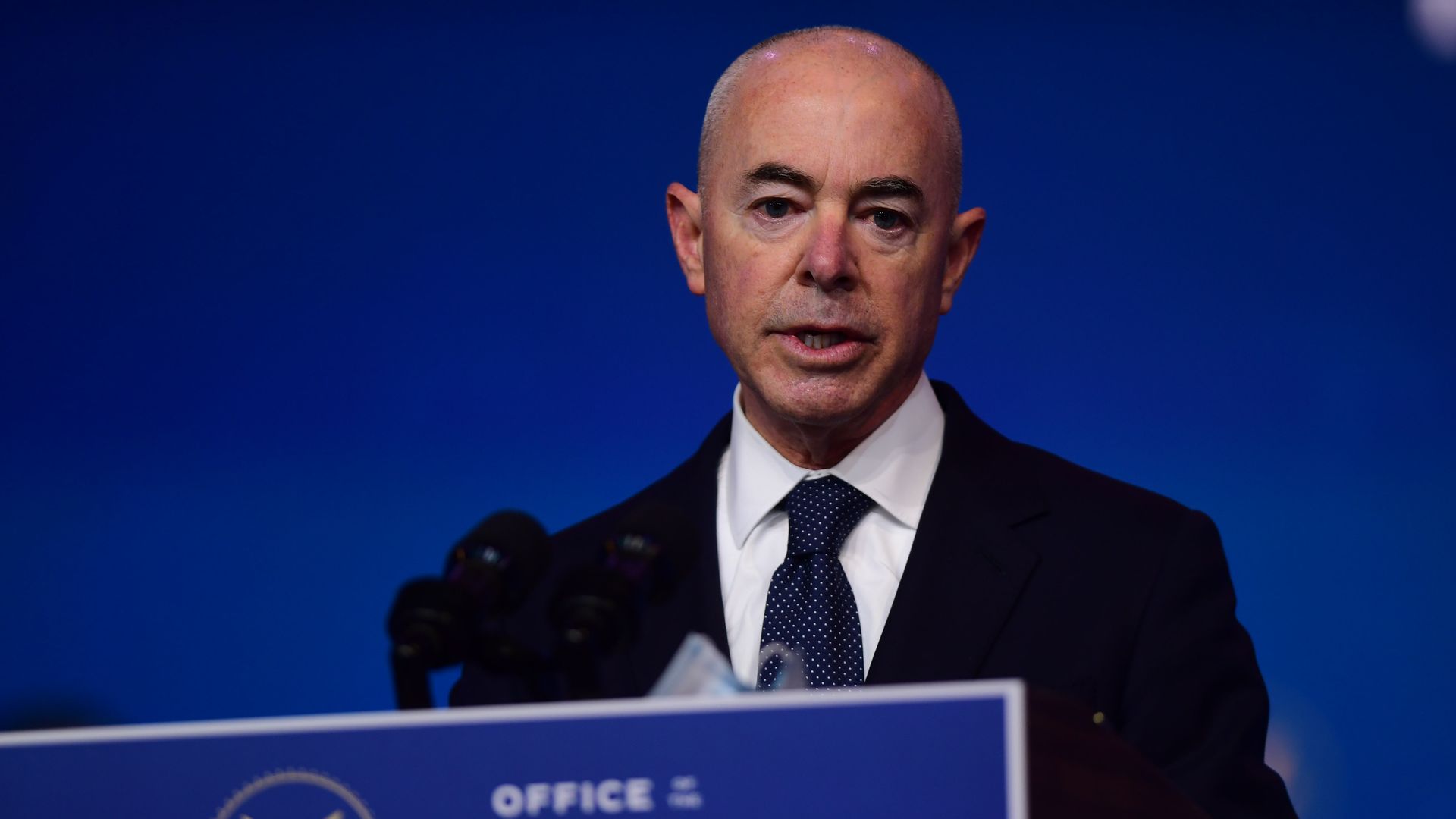 The U.S. is on-pace to encounter more people at the U.S.-Mexico border "than we have in the last 20 years," Homeland Security Secretary Alejandro Mayorkas wrote in a lengthy statement on Tuesday.
The big picture: The scale of the arrivals represents a budding crisis for President Biden. Mayorkas acknowledged that the arrival of the migrants, including unaccompanied children, at the Southwest border is "difficult," but added that the administration is "making progress and we are executing on our plan."
"This is not new," Mayorkas wrote. "We have experienced migration surges before — in 2019, 2014, and before then as well. Since April 2020, the number of encounters at the southwest border has been steadily increasing."
The statement comes as Republicans have criticized the Biden administration for refusing to call the surge a "crisis." Axios previously reported that Biden was briefed on the need for 20,000 additional beds to shelter the children expected to arrive at the border.
Mayorkas noted that Biden has reversed the Trump administration's policy of turning away unaccompanied children because of the public health emergency brought on by the pandemic, and acknowledged that the coronavirus has made it more difficult to house the children.
The administration is also bringing in additional personnel to supervise and care for the children, as well as adding facilities to house them in Texas and Arizona, the secretary said.
The administration also restarted a program that provides a "lawful pathway for children to come to the United States without having to take the dangerous journey," and is looking for more legal pathways that would not require children to leave their country before being admitted.
What he's saying: "Poverty, high levels of violence, and corruption in Mexico and the Northern Triangle countries have propelled migration to our southwest border for years," Mayorkas said.
"The adverse conditions have continued to deteriorate. Two damaging hurricanes that hit Honduras and swept through the region made the living conditions there even worse, causing more children and families to flee."
Go deeper: Why migrants are fleeing their homes for the U.S.
Go deeper