Stripe's giant funding shows how size no longer matters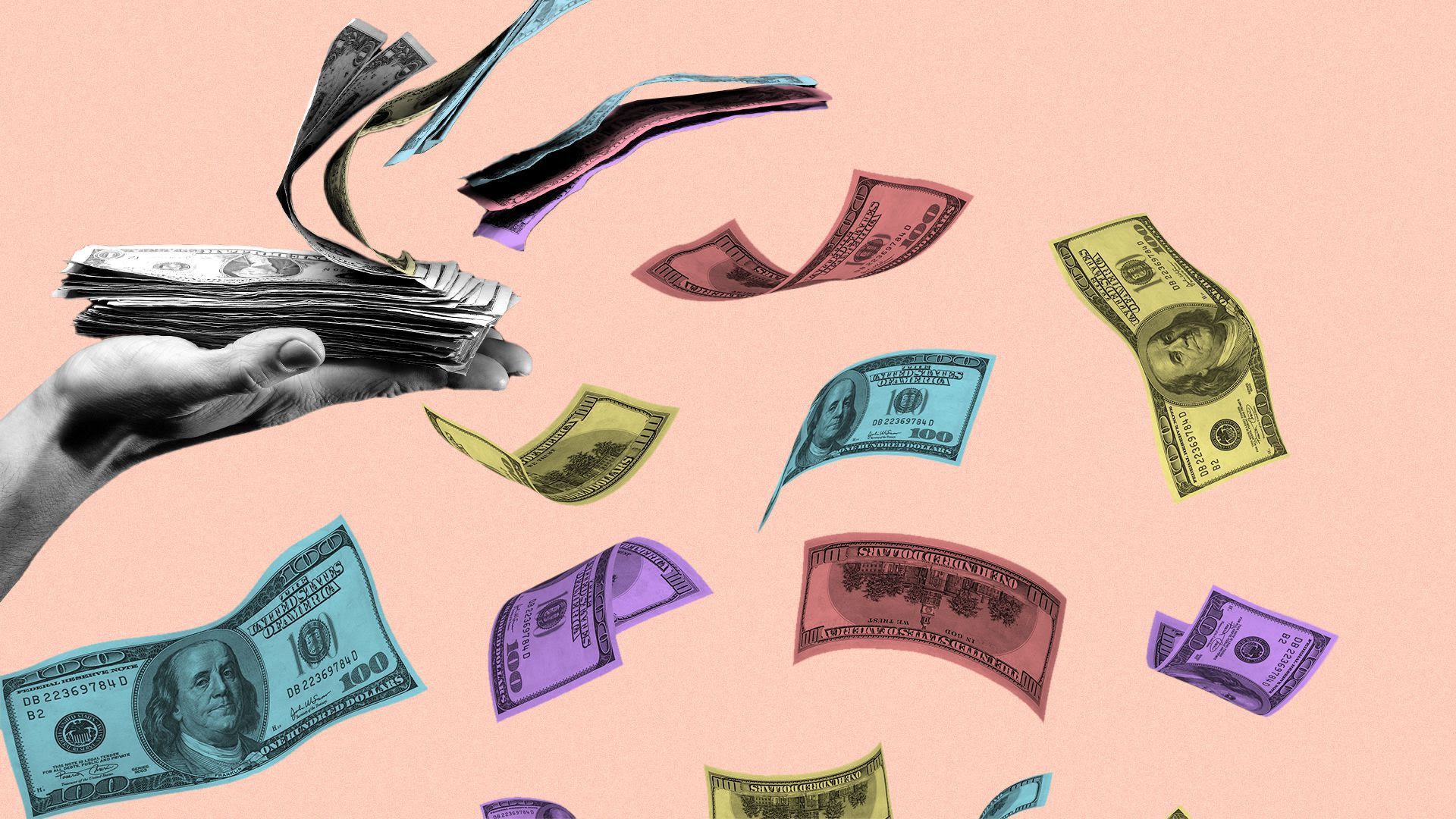 Digital payments giant Stripe yesterday announced $600 million in new funding at a $95 billion valuation, making it the most highly valued U.S. "unicorn."
Why it matters: When I began doing this job years ago, big outlier numbers were king. Like when the late J.P. Morgan Partners sought to raise $5 billion from outside investors for a global fund, or when the late Amp'd Mobile raised over $260 million in VC funding during its first year of existence.
Trade pubs wrote about those efforts for months, and they dominated my phone calls with unrelated investors.
A more recent example would be SoftBank Vision Fund.
Yes, but: Today, no one's blinking. Stripe got some Sunday headlines, and a few second-day stories, but we'll have all moved on to other things by this time next week.
This isn't a reflection on Stripe, which is a remarkable business.
Instead, it's that outsized outliers have become routine. Each one larger than the last, in a deafening, Fed-fueled cyclone.
Aileen Lee coined the term "unicorn" to reflect mythical rarity. Today such companies have become almost common.
"The Social Network" is just 10 years old, but Justin Timberlake Parker's comment about "a billion dollars" being cool is as anachronistic as Dr. Evil holding Earth ransom for "one million dollars."
Stripe didn't need the money.
Chief financial officer Dhivya Suryadevara tells me that it will be used to invest in growth opportunities like enterprise and Europe, but admits the round was mostly about opportunity knocking.
In other words, why turn down $600 million at nearly a 3x valuation from where the company raised just a year ago? Particularly when your founders are stubbornly noncommittal on going public?
The bottom line: At some point the cycle will assert itself, because that's what's always happened. For now, though, the numbers will keep going up while their significance goes down.
Go deeper