Startups eye opportunity for fresh crowdfunding cash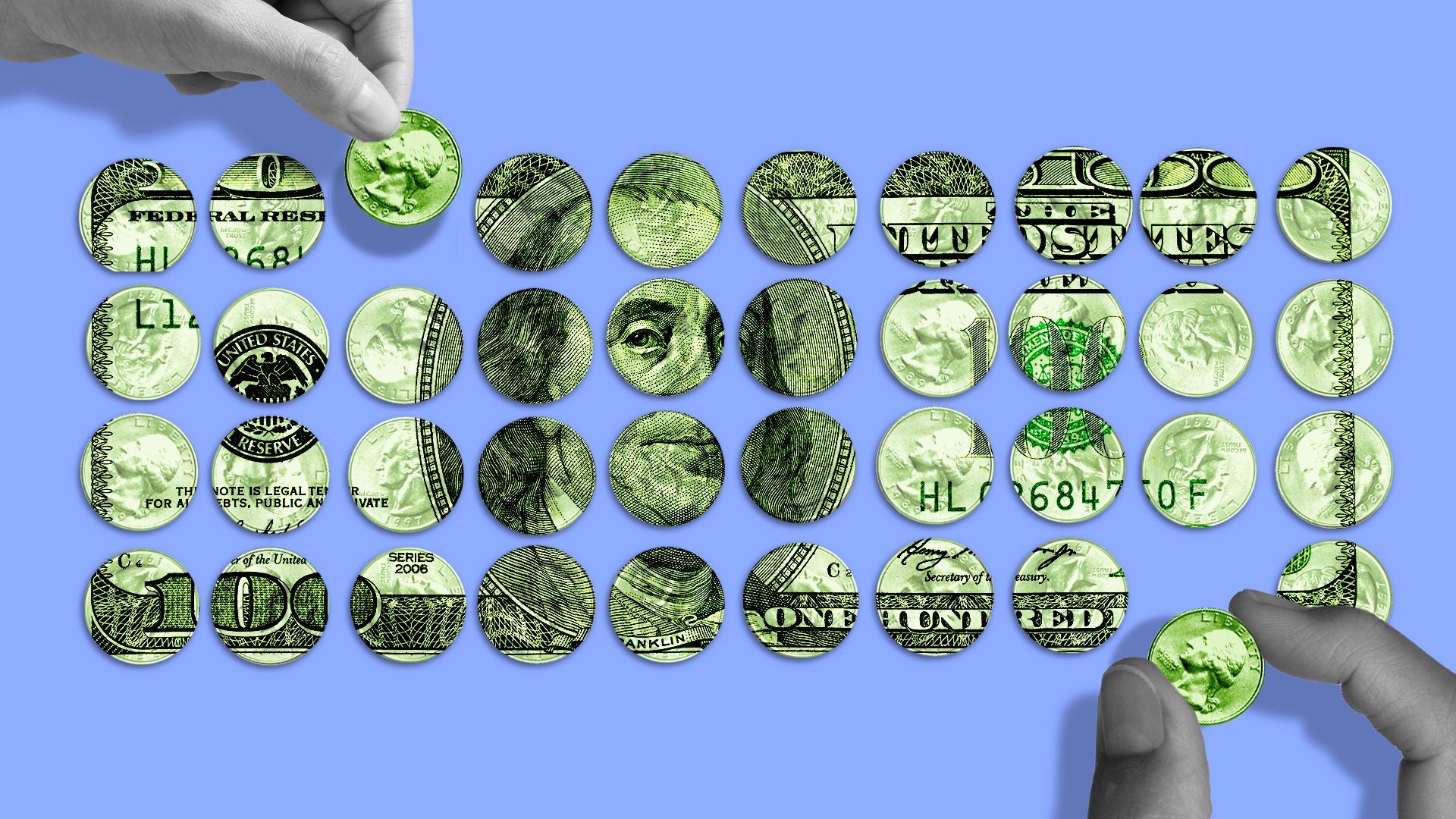 Beginning Monday, startups can raise up to $5 million every year from ordinary people who can get a proportionate slice of the company in return.
Why it matters: The changes take effect amid a retail investing mad dash, kicked into high gear by the pandemic and the extra money in (some) people's pockets.
It gives regular investors the opportunity to participate in a private company's upside (or the opposite, if a company goes under).
Catch up quick: Previously companies had been limited to raising a little more than $1 million in "regulation crowdfunding" per year.
This higher threshold could draw a new crop of later-stage companies into the crowdfunding equity trend that may have felt the $1 million wasn't worth the effort.
"There's kind of a snowball effect: When more companies do this, they're bringing their audience and customers, which brings in a whole bunch of new investors in the market," says Brian Belley, founder of Crowdwise, an equity crowdfunding research site.
Other changes taking effect today: Retail investors are now allowed to invest higher amounts this way each year, and companies can essentially pool crowdfund investors into a single line on the cap table.
Companies can also scope out whether there's crowdfunding interest before filing for eligibility, which can be a burdensome process.
What they're saying: "It increases the likelihood that good companies raising money from other options will also decide to allow their fans and customers and supporters to invest alongside those same terms," Nick Tommarello, founder of WeFunder, an equity crowdfunding portal.
What's going on: Gumroad — a platform that allows creators to get paid for their work — plans to raise $6 million in its latest funding round, it told Crunchbase today. It has already raised $1 million and plans to crowdfund the rest.
As of 4 p.m, it had raised more than $3 million from over 4,000 investors. (It's updating these figures on the hour here).
Gumroad's CEO Sahil Lavingia tells Axios the company wanted to let creators invest in the platform — it didn't necessarily need the money.
What to watch: Whether the eagerness ordinary individuals are displaying for the stock market translates into startup investing enthusiasm, as more cash flows into America's wallets.
Yes, but: The slosh of cash cuts both ways. Companies are raising bigger rounds of funding earlier, a nod to the voracious appetite of venture capitalists — which could make crowdfunding less necessary.
But these new rules create a bigger outside pool for companies, especially those without as much access to (or who have been rejected by) venture capitalists or angel investors.
By the numbers: So far the movement has been teeny, compared to the billions invested in startups each year.
Over 1,000 companies raised a record $215 million from equity crowdfunding last year.
Go deeper