Romney calls for economic and diplomatic boycott of Beijing Olympics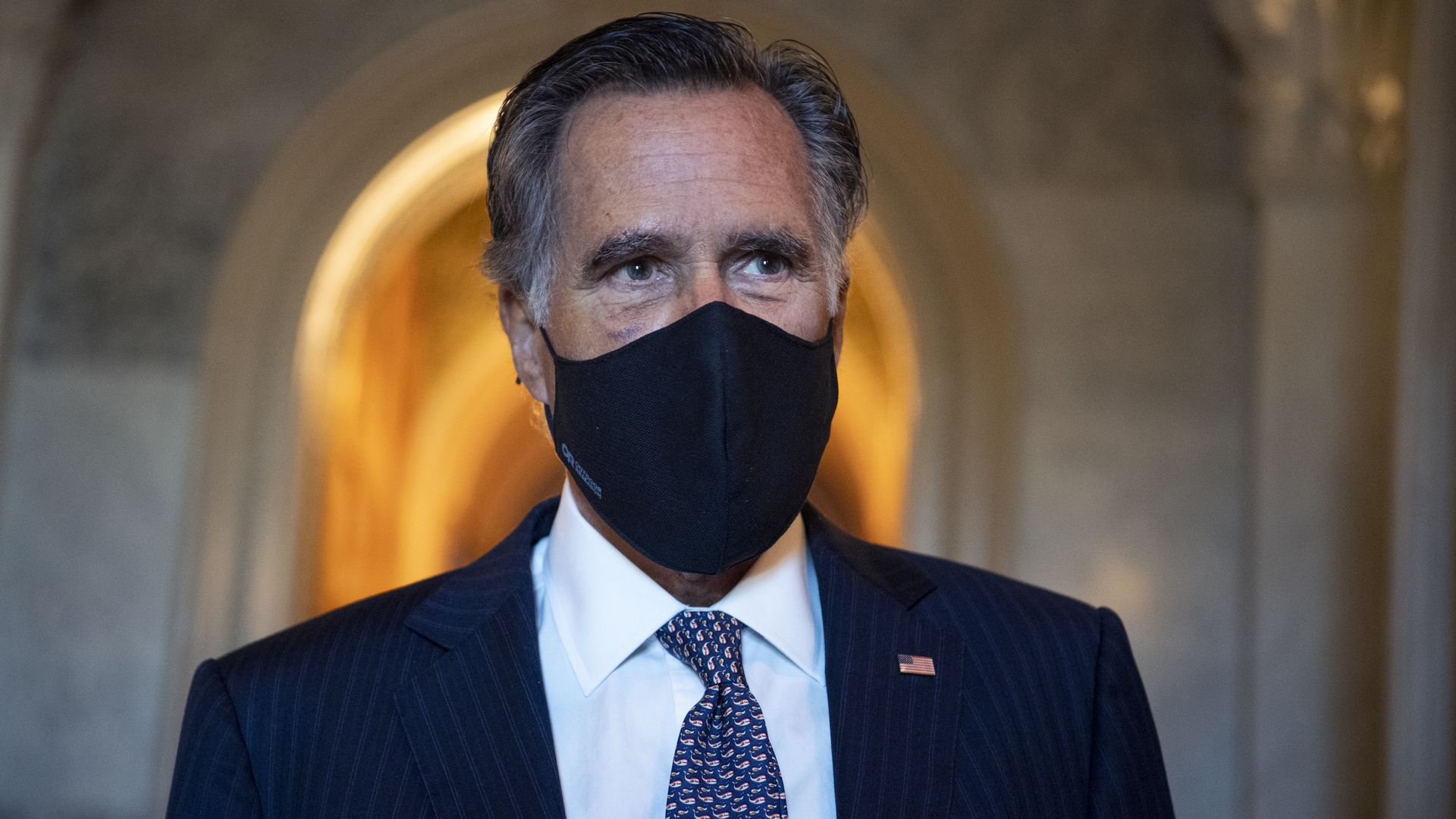 Sen. Mitt Romney (R-Utah) called in a New York Times op-ed on Monday for U.S. corporations and spectators to stay home for the 2022 Beijing Olympics, and for President Biden to invite Chinese dissidents, religious leaders and ethnic minorities to represent the U.S. instead of sending a diplomatic delegation.
Why it matters: The U.S. declared China's campaign against over 1 million Muslim minorities in Xinjiang as "genocide" and "crimes against humanity" in January, intensifying calls from activists and political figures like former Secretary of State Mike Pompeo to boycott the winter games.
Democratic governments worry that allowing Beijing to host the Olympics without protest would further entrench China's authoritarianism domestically and abroad, Axios' Bethany Allen-Ebrahimian and Kendall Baker report.
What he's saying: "Prohibiting our athletes from competing in China is the easy, but wrong, answer. Our athletes have trained their entire lives for this competition and have primed their abilities to peak in 2022."
"The right answer is an economic and diplomatic boycott of the Beijing Olympics. American spectators — other than families of our athletes and coaches — should stay at home, preventing us from contributing to the enormous revenues the Chinese Communist Party will raise from hotels, meals and tickets."
"American corporations that routinely send large groups of their customers and associates to the Games should send them to U.S. venues instead."
"Let us demonstrate our repudiation of China's abuses in a way that will hurt the Chinese Communist Party rather than our American athletes: reduce China's revenues, shut down their propaganda, and expose their abuses."
China's foreign ministry spokesman Zhao Lijian said last week that any effort to boycott "is doomed to failure," per AP.
"China firmly rejects the politicization of sports and opposes using human rights issues to interfere in other countries' internal affairs," he said.
Go deeper