Jared Kushner praises Biden's Iran strategy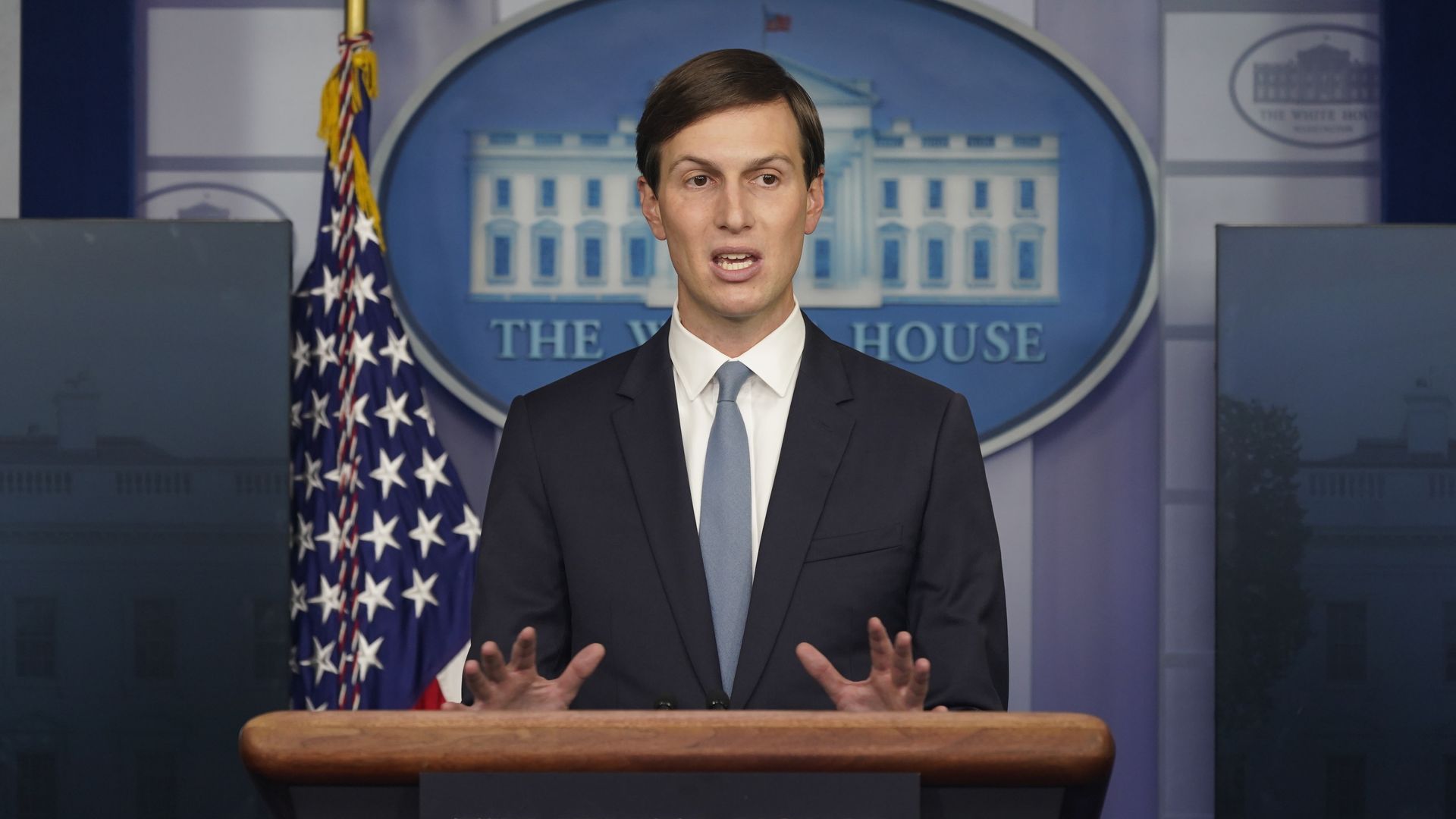 Former White House senior adviser Jared Kushner praised the Biden administration for its Iran strategy, writing in a Wall Street Journal op-ed that Biden's refusal to remove sanctions before Iran returns to compliance with the 2015 nuclear deal is a "smart diplomatic move."
Why it matters: Kushner led Middle East peace talks on behalf of the Trump administration. Former President Trump withdrew the U.S. from the Iran deal in 2018, and many Republicans have called on President Biden not to return to the agreement.
The state of play: The Biden administration will be ready to consider some sanctions relief for Iran only after talks between the parties resume and only as part of a reciprocal process, senior State Department officials tell Axios' Barak Ravid.
"Possible U.S. steps with regard to sanctions can be on the table but we need to get into a conversation with Iran, whether direct or indirect," a senior State Department official said.
"The president will not take unilateral steps when it comes to removing sanctions. Any substantial move by the U.S. will have to be part of a process in which both sides take actions."
What they're saying: "While many were troubled by the Biden team's opening offer to work with Europe and rejoin the Iran deal, known as the Joint Comprehensive Plan of Action, I saw it as a smart diplomatic move," Kushner wrote.
"The Biden administration called Iran's bluff. It revealed to the Europeans that the JCPOA is dead and only a new framework can bring stability for the future," he added.
"When Iran asked for a reward merely for initiating negotiations, President Biden did the right thing and refused."
The big picture: In addition to praising the Biden administration's stance on Iran, Kushner also applauded the new president's foreign policy prioritization of China, and called for Biden to continue expanding the Trump administration's Abraham Accords between Israel and other Arab countries.
Go deeper