Derek Chauvin's attorney asks for trial delay after record settlement to Floyd family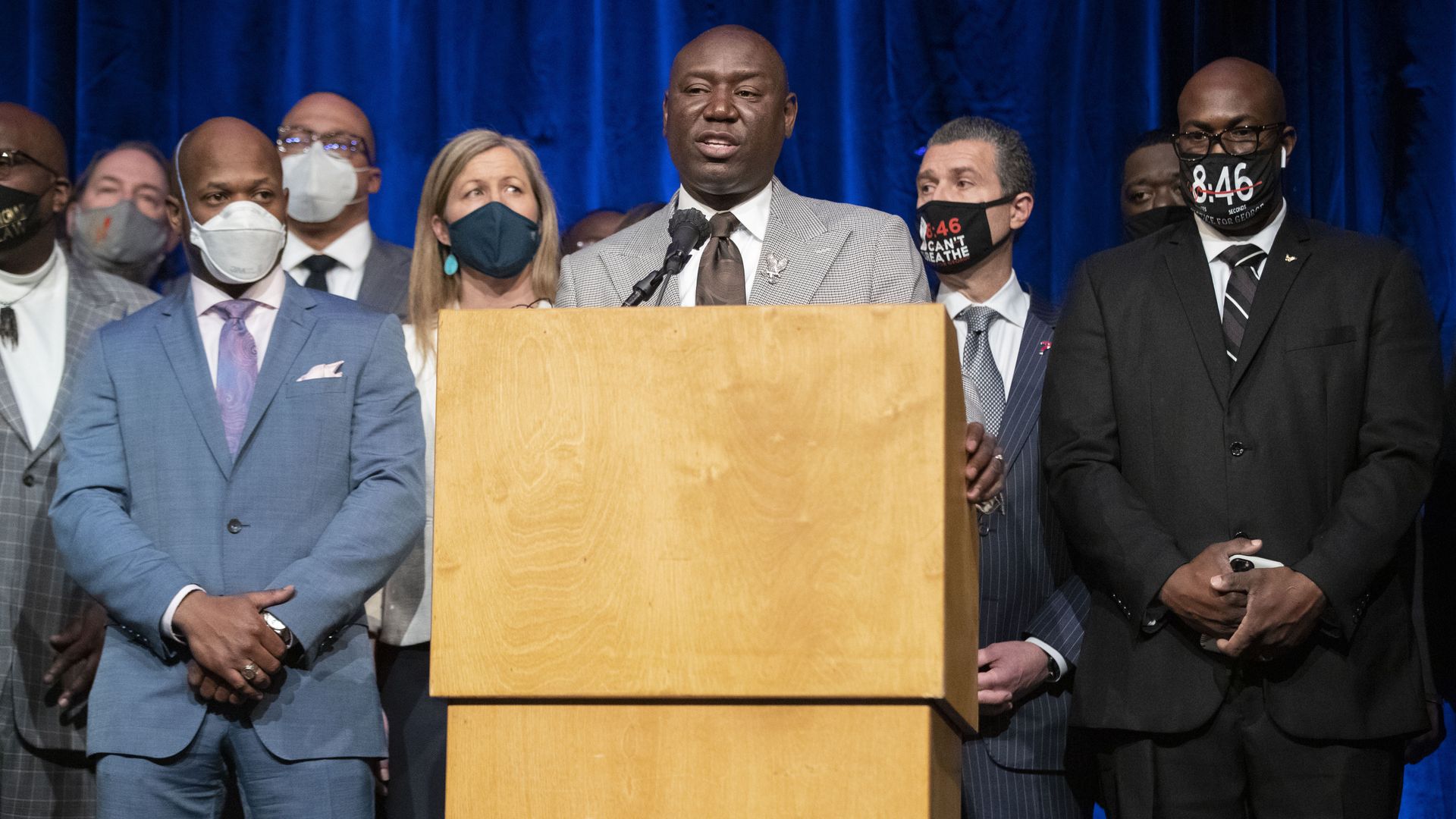 Former Minneapolis police officer Derek Chauvin's defense attorney said in court Monday that he is "gravely concerned" that the Minneapolis City Council's $27 million settlement with George Floyd's family "has incredible potential to taint the jury pool," AP reports.
Why it matters: The settlement, which the Floyd family attorney called the largest pretrial civil rights settlement ever, was reached the same week that jury selection began in Chauvin's criminal trial.
Where it stands: The former officer faces charges for third-degree murder, second-degree murder and manslaughter after he knelt on Floyd's neck for more than eight minutes last May, resulting in the death of the 46-year-old Black man.
What they're saying: Chauvin's defense attorney Eric Nelson asked Hennepin County District Judge Peter Cahill to recall jurors to ask how the settlement affects their view of the case, and consider giving both sides extra "strikes" to remove jurors who might be biased. Nelson also suggested he may again request moving Chauvin's trial to a different city.
Judge Cahill said that he would likely question the previously seated jurors further over the settlement, but that it would not be appropriate to grant further strikes.
"Our family is grateful for all those who care so deeply about George's life and our loss, and this agreement is a necessary step for all of us to begin to get some closure," Rodney Floyd, Floyd's brother, said in a press release when the settlement was announced.
What to watch: The earliest that opening statements for the trial would begin is on March 29 at 9 a.m. Eight jurors are currently selected for Chauvin's trial and selection is ongoing.
Go deeper