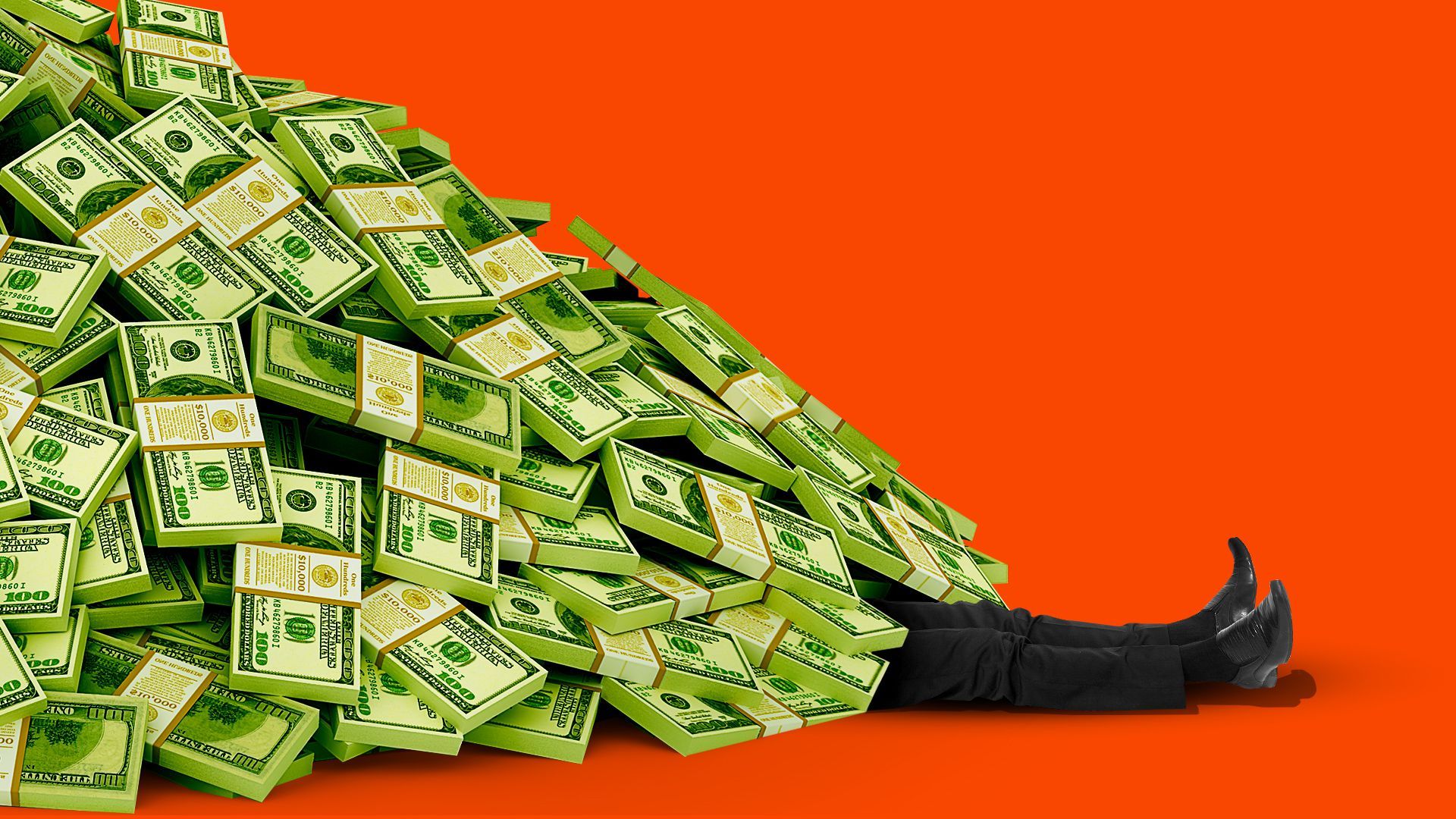 Americans are locking away greater shares of their money — especially big businesses and the wealthy — a trend that has increased thanks to the coronavirus pandemic and is likely to stick around for some time.
Why it matters: The U.S. economy is built on our propensity to spend and the past decade's environment of stubbornly low interest rates, low growth and economic inequality all could be exacerbated in the future as the country leans further into the savings trend.
What's happening: Thanks to the pandemic, the tendency of the wealthy socking away their money appears to be getting worse.
A recent survey from Pew Research found that Americans have cut back on spending, especially at upper-income levels, over the past year.
32% of "upper income" adults said they were saving more since the pandemic began, compared to 23% of all respondents and 17% of "lower income" adults.
Where it stands: Data from Albion Financial Group show Americans have now socked away around $1.5 trillion in excess savings.
"The savings rate is probably at a fairly high plateau — I don't know if it's a permanent plateau, but it's one that will stick around for longer than just the next 12 months or 18 months," Jason Ware, partner, chief economist and CIO of Albion Financial, told me on the latest edition of the "Market Banter" podcast.
"We saw this in the years after [the Great Recession]; human behavior is difficult to change."
Why you'll hear about this again: A similar study from Oxford Economics and Barclays found $1.8 trillion in excess savings over the last 11 months, and Gregory Daco, chief U.S. economist at Oxford Economics, estimates the number could rise to $2.5 trillion by this summer.
"I'd expect the savings rate to surge in March and stay quite elevated in April given the economic impact of payments and other transfers" from the $1.9 trillion American Rescue Plan, Daco told me in an email.
This hoarding also is happening at large companies, which have feasted on cheap debt since the Fed announced QE4ever in late March, and kept much of it in cash reserves.
Cash holdings for S&P 500 companies rose to a record $1.9 trillion, while cash and investments held by U.S. nonfinancial companies rated by S&P Global rose 30% to a record $2.5 trillion in the first half of 2020.
The cash ratio, which compares companies' cash against current liabilities, was 34.3% in Q3, up 15 percentage points from the third quarter of 2019, S&P Global noted in a December report.
For junk-rated companies, cash ratios have more than doubled in a year, to 50.1% in the third quarter of 2020 from 24.2% in the third quarter of 2019.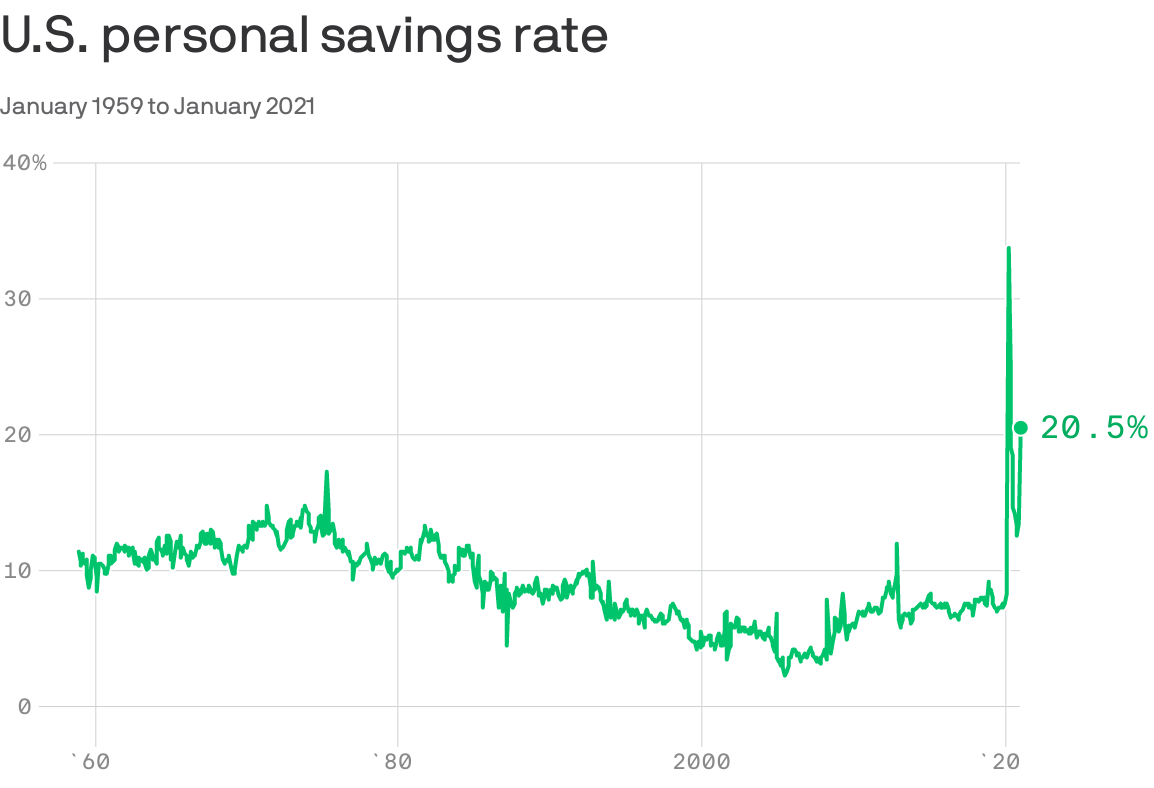 The U.S. savings rate is growing, but largely as a result of savings by the wealthy, the continuation of a long-running theme.
A paper published last month in the National Bureau of Economic Research called "The Saving Glut of the Rich" found that the wealthiest Americans have increasingly hoarded their money over the past 40 years, while investment has decreased and governments along with middle- and working-class people have had to increase their debt loads.
Go deeper