Cruise to buy self-driving car rival Voyage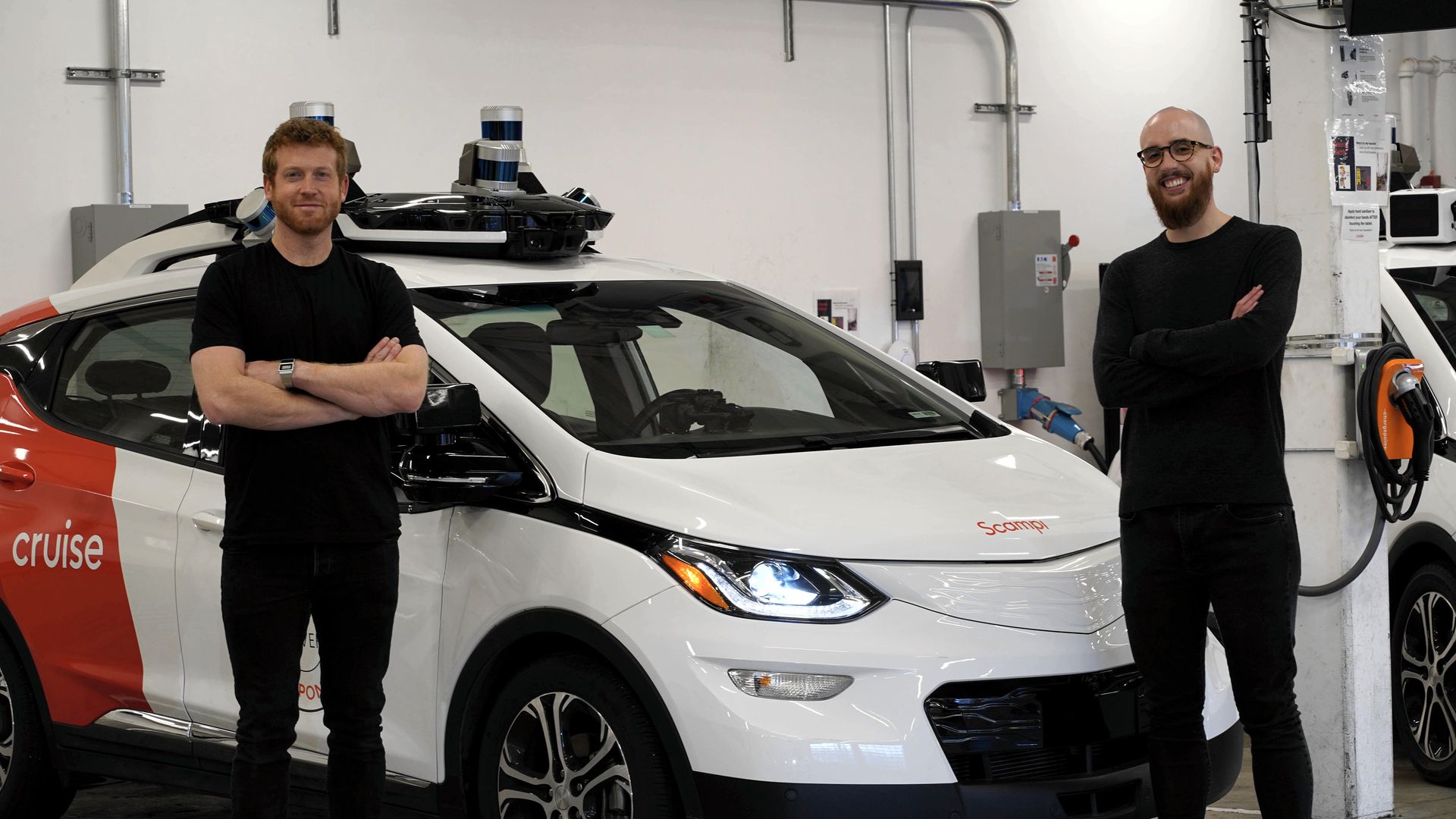 Cruise, the San Francisco-based robotaxi company backed by GM and Honda, is buying Voyage, a competitor that's been testing self-driving vans in retirement communities.
Why it matters: The self-driving car industry is consolidating as access to capital becomes more difficult and the timeline for autonomous vehicles stretches further into the future. Only a handful of leaders in the trillion-dollar market are likely to remain.
Terms were not disclosed.
What they're saying: In a blog post announcing the deal, Voyage CEO Oliver Cameron, who will become vice president of product, praised Cruise's strengths.
"After being intimately involved with the AV industry for the last five years, I can say with certainty that Cruise — with its advanced self-driving technology, unique automaker partnerships, and all-electric, purpose-built vehicle with no human controls — is poised to be the clear leader. "
"Delivering self-driving technology is hard, but building a viable self-driving business is harder," Cameron said.
"Voyage is tightly aligned to our mission, and has a shared mindset around safety, accessibility, cost and convenience for customers. Their talented team is highly productive and resourceful, with direct experience in developing a full-stack AV solution that will help accelerate our efforts to build the world's most advanced self-driving vehicles," a Cruise spokesperson said.
Go deeper