Consumers' confidence is starting to catch up to investors'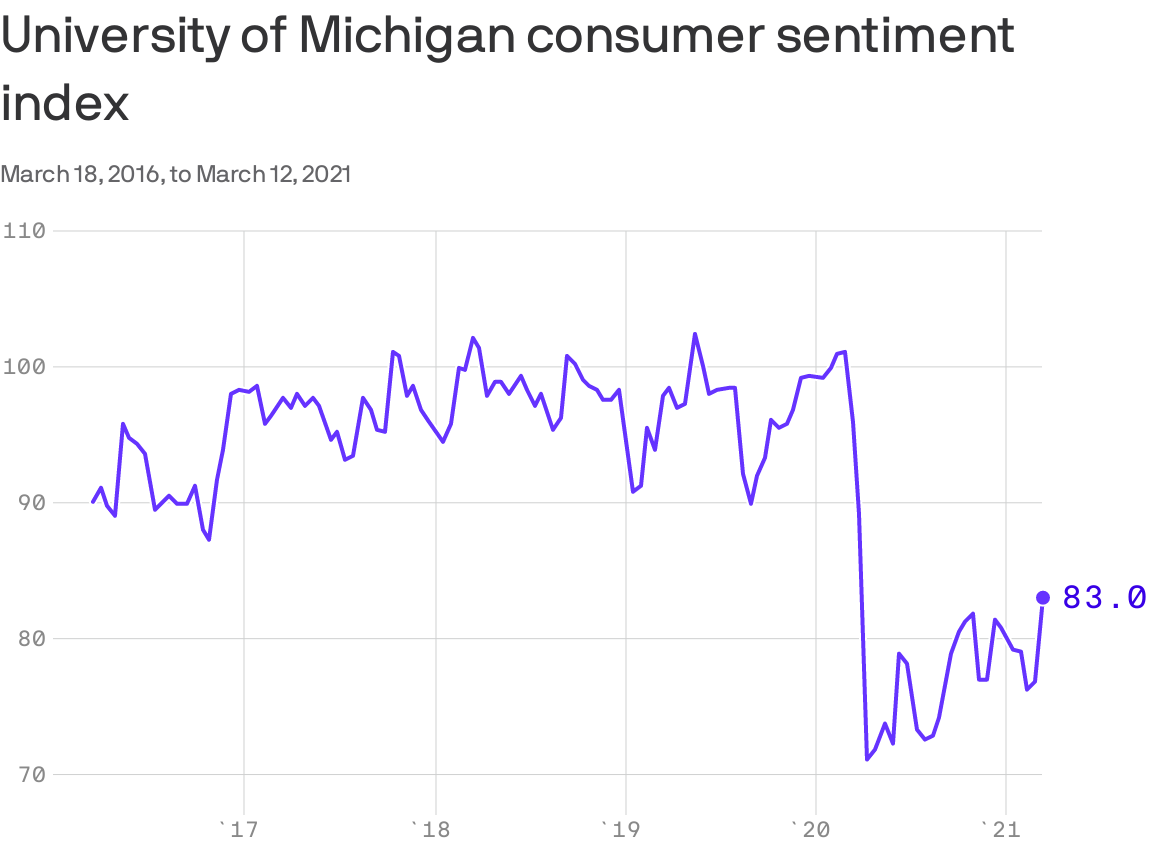 The good news about the economy that asset managers and economists have been crowing about for months is finally starting to make its way into consumer sentiment and confidence measures, as evidenced by the latest survey from the University of Michigan.
By the numbers: Michigan's consumer sentiment index in March hit the highest level since March 2020, jumping to 83.0 from 76.8 in February.
The index of current conditions jumped 5 points to 91.5 and the expectations index improved by 7 points to 77.5.
What they're saying: "We had expected that anticipation of another stimulus check along with the gradual reopening of the economy would boost consumer attitudes in February. It looks instead like consumers were unhappy with the pace of progress on both, and now in March things are looking better," Jefferies economists Thomas Simons and Aneta Markowska wrote in a note to clients.
"It also helps that inflation expectations have backed off a little bit. The 1-year ahead inflation expectations index fell to 3.1% from 3.3%, which was the highest level since August 2012."
"This measure was as low as 2.5% in December, so there has been a rapid shift in thinking on inflation among consumers."
"The pullback this month is encouraging in that it suggests they may be topping out."
Go deeper