Ron Klain recalls the night the U.S. shut down over COVID-19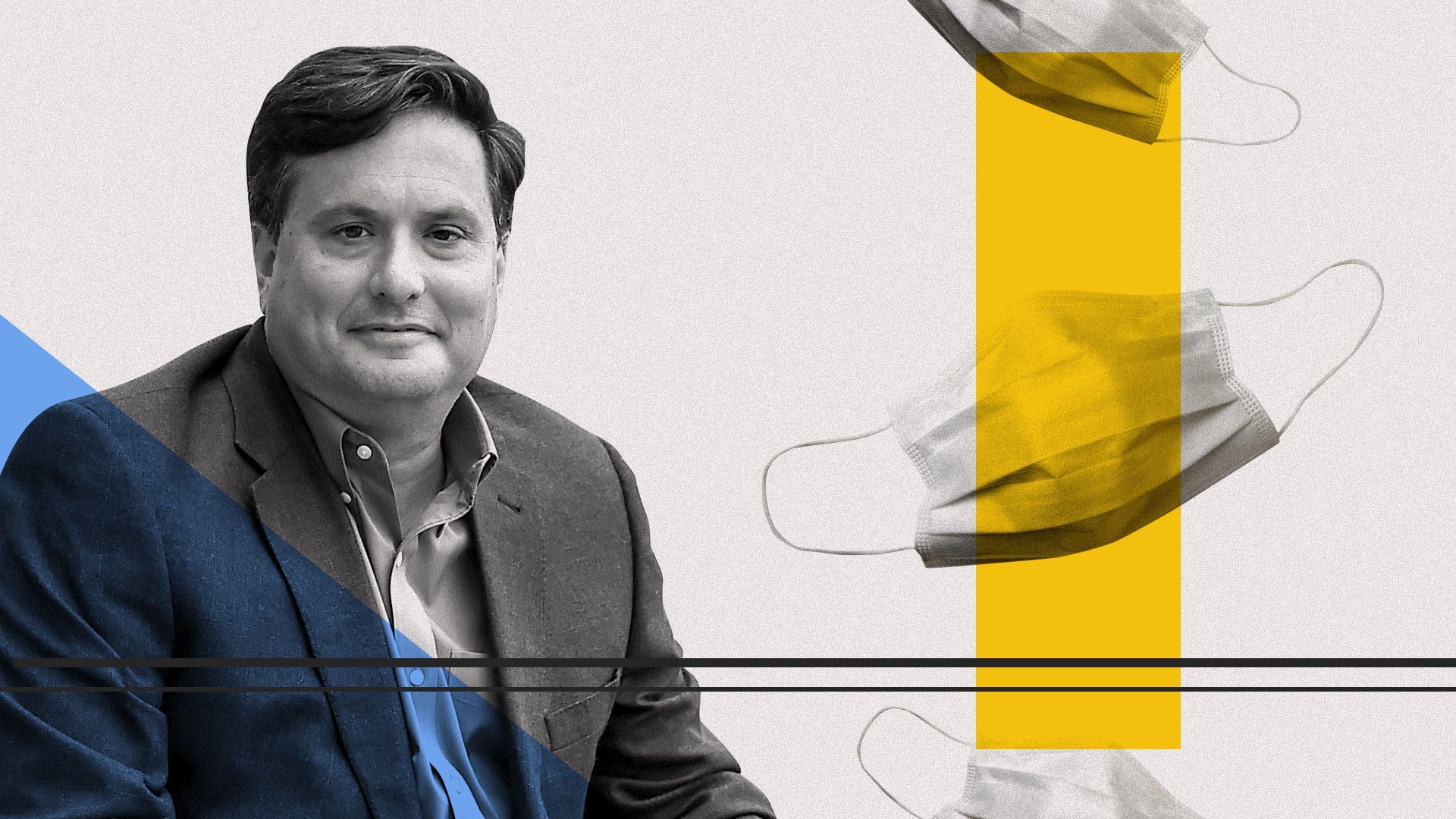 White House chief of staff Ron Klain recalls being live on TV on the evening of March 11, 2020, as news on the newly declared pandemic seemed to break in waves: Then President Trump went on television to address the nation, actor-director Tom Hanks and wife Rita Wilson were hospitalized in Australia with the virus, and the NBA announced it was shutting down.
Why it matters: In an interview on Axios Re:Cap, Klain discussed how he advised then-presidential candidate Joe Biden in the weeks leading up to the World Health Organization's declaration and what he wishes had been done differently to address the pandemic.
"The week of the shutdown, around that second week in March, you started to see how this was really gonna unfold," Ron Klain, President Biden's chief of staff, said of the coronavirus pandemic. "Like most Americans, I felt very, very unsettled."
What they're saying: Klain, who served as the White House Ebola response coordinator from 2014 to 2015, said that for him, the pandemic started in January, when he wrote his first op-ed on the virus and advised Biden to write his own opinion piece.
"We would talk about [the virus] — frequently talk about it — through February into March as he started to develop his policy proposals on it."
"That week when America shut down was the first week [Biden] gave a big speech about COVID, which I played a role in helping him draft and helping him think through."
On the night of the shutdown, March 11, 2020, Klain had been scheduled as a guest on "The Rachel Maddow Show" on MSNBC to talk about his views of the coronavirus and "how Trump was botching it."
"Over the course of her show, Trump addressed the country at night, and I commented on that. I thought you could just tell how badly he was mishandling it from those remarks."
"And then while I sat there, the news that Tom Hanks was sick came in. The news that the NBA was shutting down came in. Just to kind of experience this live on national television as it was unfolding, you know, it was just really incredible."
The big picture: "That night, obviously, it was pivotal to the country. It was definitely pivotal to me. And definitely it's one I'll never forget. I mean, it just was an amazing series of events to unfold, one after the other in that one single night."
"I think it was clear that something bad was happening, but, I'll be honest, I certainly didn't know we'd still be at this a year from now."
"The country hadn't been prepared for what was coming, and people were making these kind of ad hoc decisions."
"We never really had a national strategy. We never really had a national plan. We just had a bunch of people running around trying to do the best they could with the limited information that they had."
More than a year into the coronavirus pandemic, Axios is looking back at the week of March 9, 2020 — the week high-profile leaders were forced to make consequential choices that upended our lives and society. Subscribe to Axios Re:Cap here.
Go deeper