"Super Sad True Love Story" keeps coming true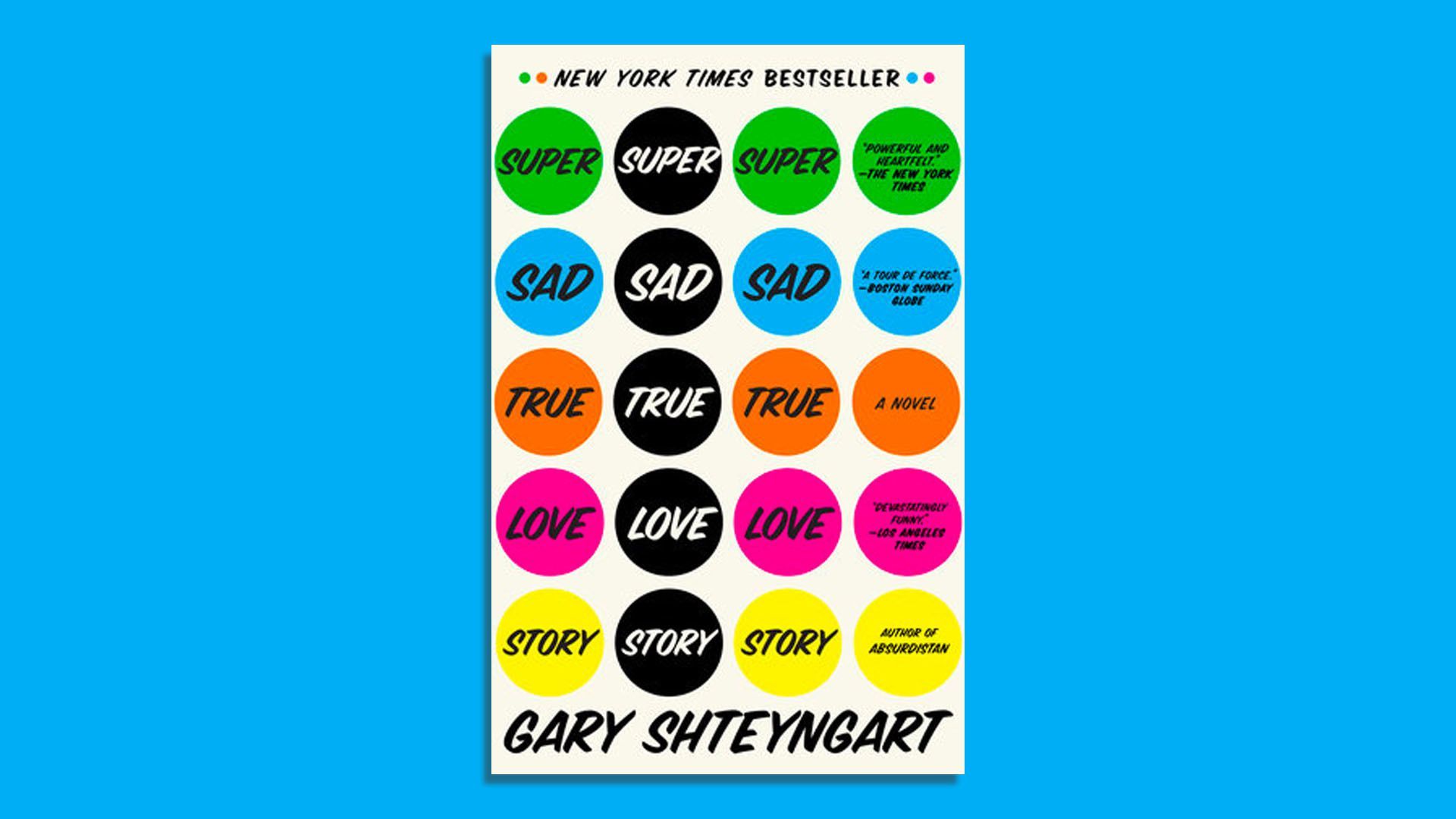 More than a decade after its publication, Gary Shteyngart's comedic near-future novel keeps coming true.
Why you should read it: "Super Sad Love Story" is hysterical, like all of Shteyngart's work, but what makes it still relevant is his uncanny ability to predict a world where income is all that matters, entertainment is only digital, and people willingly monetize their innermost selves for legions of fickle followers.
How it reads: In Shteyngart's New York to come, everyone carries around an äppärät, an iPhone-like device that livestreams its owner's thoughts and conversations, along with their "hotness quotient."
Paper books are considered old-fashioned, and the hot social media site goes by the motto "Less words = more fun!!!"
Keep in mind this was published before the rise of image-dominated social media platforms like Instagram or TikTok with their ranks of lifestyle influencers.
Present-day parallel: The New York Times reported this week that the startup NewNew — a name that I swear was taken from this novel — has created a "human stock market" that allows fans to pay to vote on a creator's day-to-day decisions, including what they'll wear.
Hot job of the future: Shteyngart's protagonist works for Live Lovers Outreach, a company that specializes in life extension — for those who can afford it.
To watch: The novel's hilarious video trailer, which includes tips from my former creative writing professor — and renowned novelist — Edmund White on the key literary skill of writing a blurb when you haven't actually read the book in question.
The bottom line: The last 11 years have shown how true "Super Sad True Love Story" was — which makes it that much sadder, even through the laughs.
Go deeper