Tim Berners-Lee: Youth will save the web I invented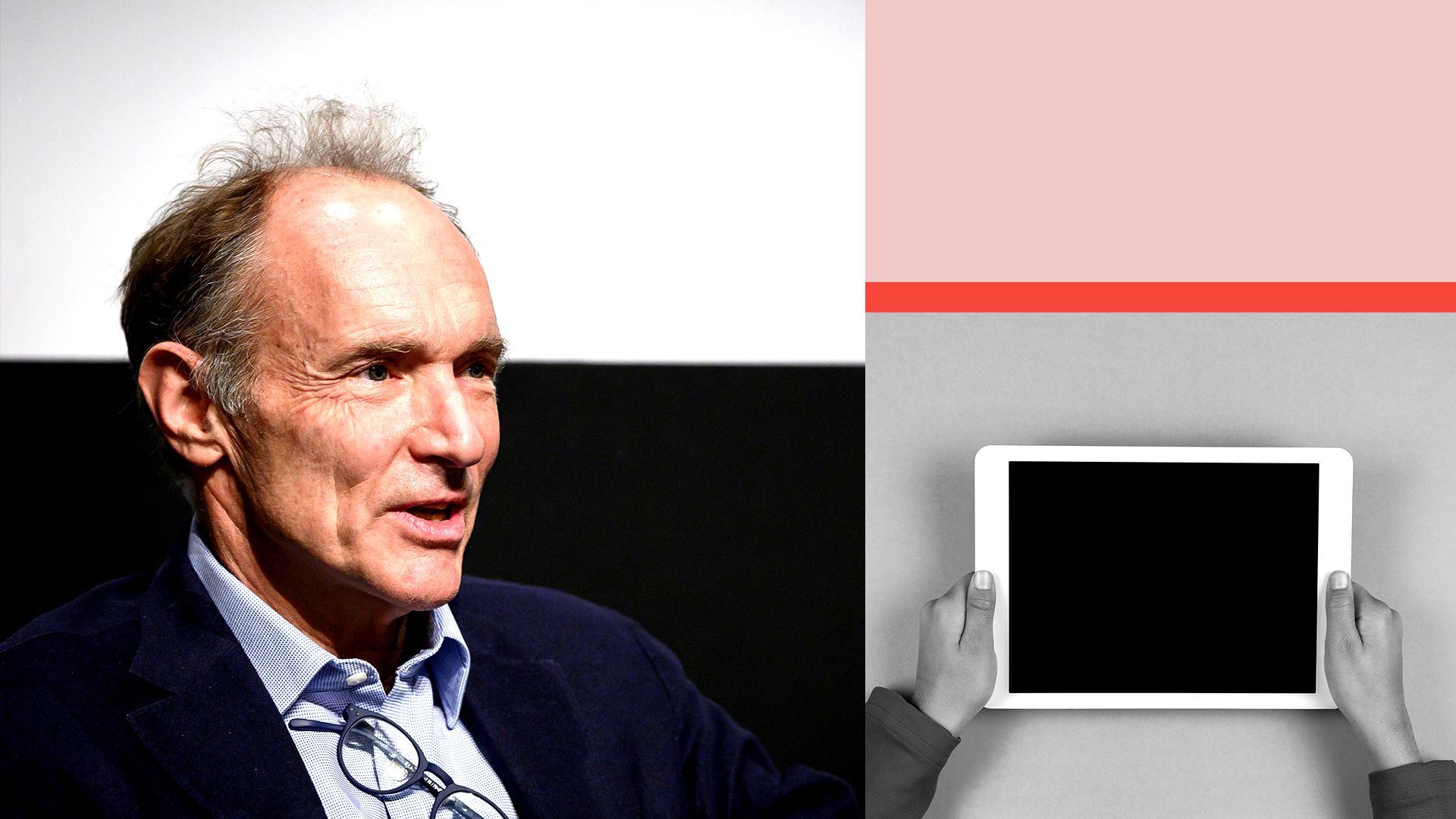 Tim Berners-Lee, the computer scientist who first sketched out the design of the World Wide Web in the 1980s, is celebrating his offspring's 32nd birthday with a call to bring online the one-third of global youth who lack internet access.
Why it matters: Berners-Lee told Axios he expects that somewhere among those young people there's likely to be someone who will create something as world-changing as he did.
"Hopefully there will be a cohort of young people who realize that the world does not have to be the way it is," he said — and that they themselves can improve on the problematic global network they've inherited.
In an open letter, Berners-Lee and Rosemary Leith, co-founders of the World Wide Web Foundation, spotlighted the work of nine young people who have used the web to improve the world. They include:
By the numbers: Berners-Lee and Leith argue that the cost of bringing the "rest of the world" online — estimated at $428 billion over 10 years, or $116 per person for 3.7 billion people — would "deliver incredible returns in the form of economic growth and social empowerment."
Berners-Lee told Axios: "There was a time when we needed to do this with electricity, and now we have electricity pretty much anywhere — there's electricity wires all over the place. It is not rocket science. We know how to do it. People deserve to be online -- it's a human rights thing."
Yes, but: The letter also notes that just bringing people online isn't enough when so much of the internet remains hostile ground, and asks, "How many voices of would-be leaders are being silenced by a toxic internet?"
One answer to that toxicity, Berners-Lee says, is for young people to experiment with new kinds of social networks designed differently from the ones they find on today's internet.
Go deeper