Tesla says "Full Self-Driving" software doesn't actually make cars autonomous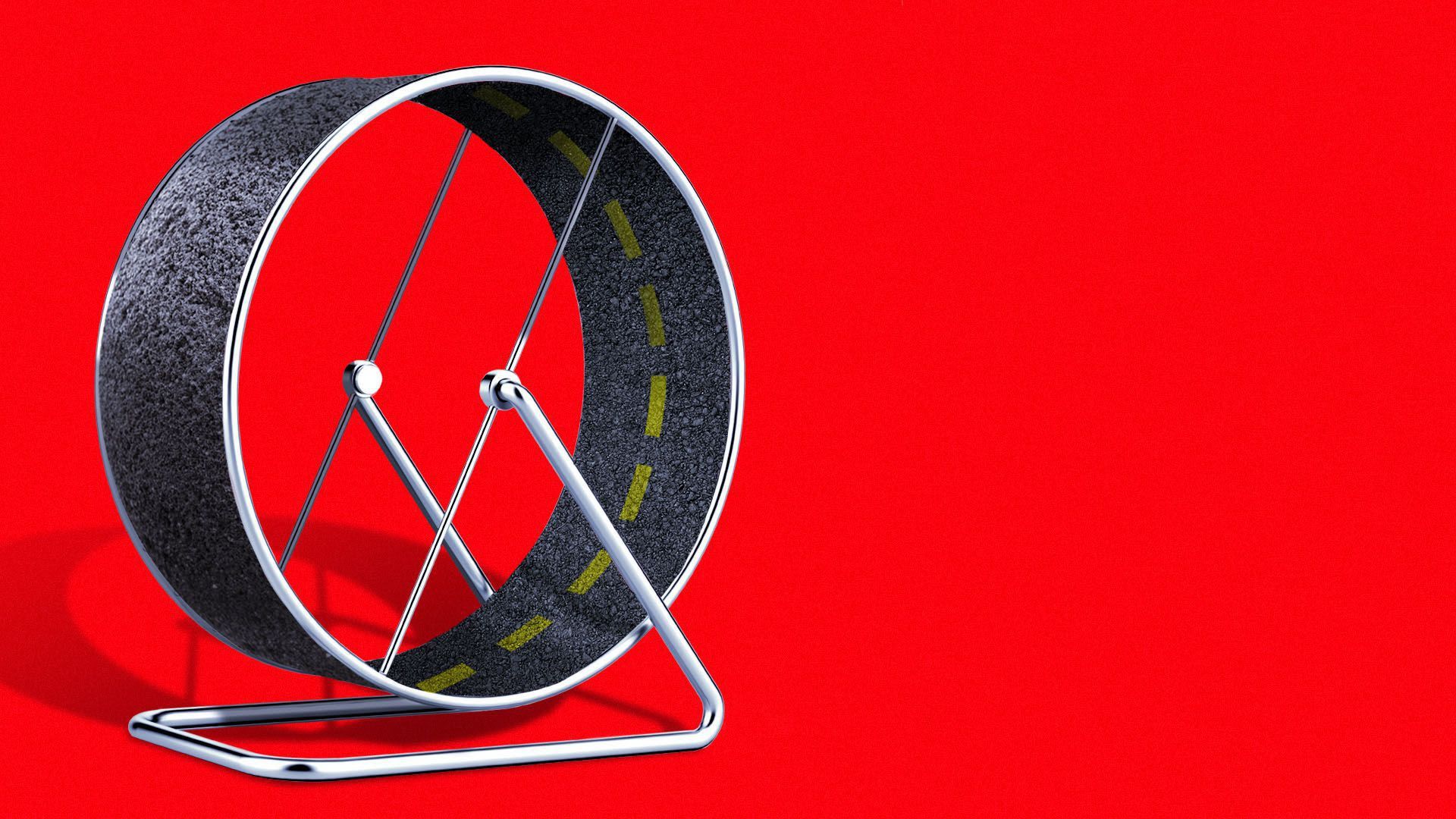 Tesla recently told California regulators that the "Full Self-Driving" beta software it's testing with select customers doesn't make them autonomous — nor will it any time soon.
Why it matters: The company is charging $10,000 extra for the not-really-self-driving, might-arrive-someday addition to its standard Autopilot adaptive cruise-control and lane-keeping feature.
Meanwhile, CEO Elon Musk is selling investors on the notion that its full self-driving tech will enable Teslas to become money-generating robotaxis.
Our thought bubble: Tesla has one message for customers and investors, and another one for legal authorities.
Catch up quick: Legal transparency website PlainSite this week released a year's worth of correspondence between Tesla lawyers and the California Department of Motor Vehicles, which regulates autonomous vehicles.
The agency had been pressing Tesla for details about the technology's evolving capability since late 2019 while reminding the company that it does not have a permit to deploy autonomous vehicles in California.
Details... In one November 2020 letter, Tesla emphasized that its FSD beta software had limited functionality.
The software is "not capable of recognizing or responding" to "static objects and road debris, emergency vehicles, construction zones, large uncontrolled intersections with multiple incoming ways, occlusions, adverse weather, complicated or adversarial vehicles in the driving path, and unmapped roads."
In a December follow-up, Tesla reiterated that its FSD capability, including a City Streets pilot feature, did not make the vehicles autonomous.
Even when fully released to all customers, the FSD system "will continue to be an SAE Level 2, advanced driver-assistance feature."
Reality check: Tesla's "full self-driving" system isn't designed to drive itself, and an attentive human driver must always be in control.
What they're saying: The DMV told Forbes it continues to gather information on the rollout of Tesla's software but would not comment on whether the agency thinks the company's "full self-driving" terminology is misleading for customers.
Consumer groups and safety advocates have repeatedly hit Tesla for overselling the capabilities of its Autopilot feature, including the "full self-driving" option.
The bottom line: Musk's already-missed goal to have a million Tesla robotaxis on the road by 2020 seems less likely than ever.
Go deeper