Pandemic preparations: Some saw it coming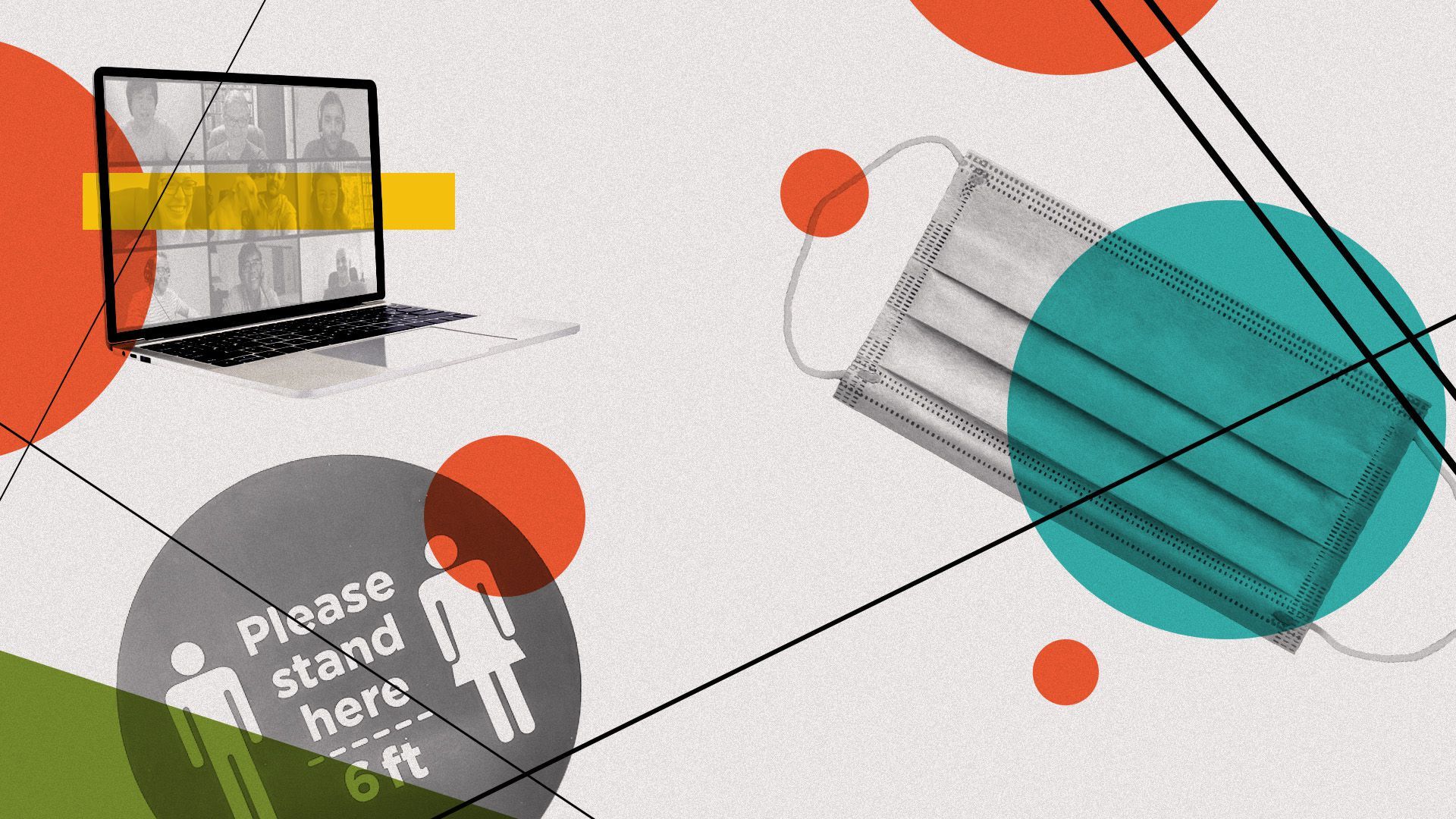 The pandemic crashed into American life one year ago this week — but key decision-makers sensed what was coming earlier than most Americans, and even many politicians.
The big picture: In interviews for this week's special series of Axios Re:Cap podcasts, The Week America Changed, leaders in both the public and private sectors described their growing awareness, early last year, of just how bad things could get.
Facebook COO Sheryl Sandberg says Mark Zuckerberg came to her in January, based on some of the health work he'd done with the Chan Zuckerberg Initiative, and said they should prepare for the possibility of everyone working from home.
"I thought he was nuts, what do you mean there'd be a pandemic? " she said.
NBA commissioner Adam Silver in January attended a Brooklyn Nets game, during which he ran into a virologist who had advised the league on HIV after Magic Johnson tested positive. The doctor told Silver his entire team was refocusing exclusively on COVID-19.
"He had sufficiently concerned me to the point where I called him shortly thereafter and said, 'Would you mind working as an advisor to us in the same way you had around HIV and AIDS in the nineties?'"
United Airlines CEO Scott Kirby, says in an interview to air Sunday that the company raised $2 billion in bridge financing during the first week of March, even though United had plenty of liquidity and passengers were still flying.
"[The financing] wasn't publicly announced until March 12, but it was really that first week in March where we were all in a war room saying this is a global pandemic. I could see an awful lot of skepticism. Like, 'There's no way this is going to be right. You're overreacting. This can't be that big a deal because no one else seems that worried about it yet.'"
Los Angeles schools superintendent Austin Beutner says discussions about closing began in February, and that planning really began on March 1 — nearly two weeks before the official decision was announced.
"We worked through the night with Apple taking inventory out of their stores across the country. We said, 'Tell you what, can you pull them out of all your stores? And they did. That's how we got our computers."
Other episodes in the Axios Re:Cap series include conversations with Steven Corwin, the CEO of NewYork-Presbyterian; Anthony Fauci (posting this afternoon) and White House Chief of Staff Ron Klain (posting tomorrow).
Go deeper