The fight over vaccine nationalism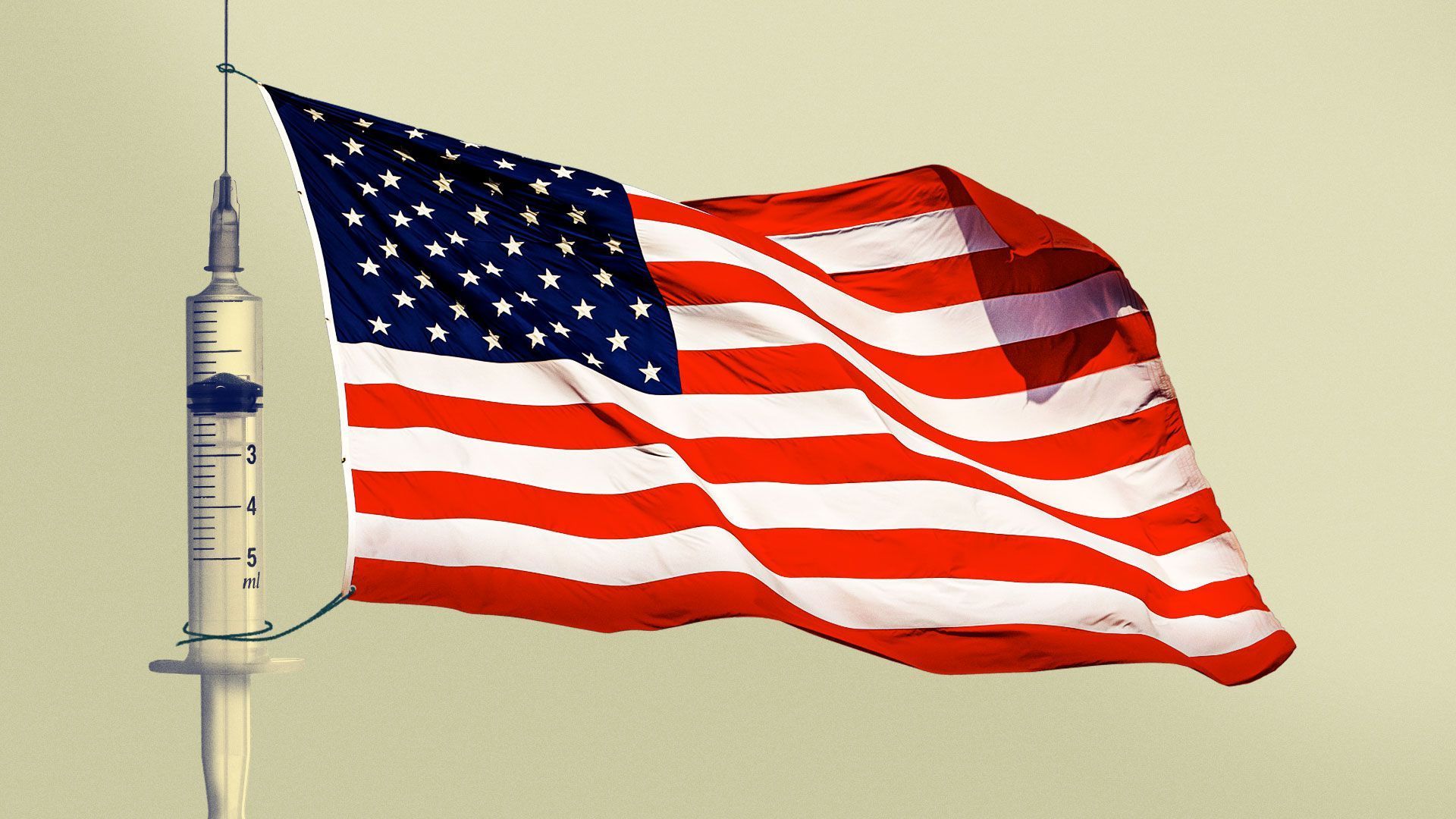 America first. That's the message being sent by the White House when it comes to vaccines.
Why it matters: Billions of people around the world are waiting impatiently for access to a COVID-19 vaccine. But 30 million doses of vaccine are sitting in Ohio, gathering dust, and press secretary Jen Psaki says she wants an extra 100 million doses of the Johnson & Johnson vaccine just in case.
What they're saying: The president "wants to be overprepared and oversupplied," said Psaki on Thursday. While the U.S. is happy to donate money toward providing vaccines for the rest of the world, so far it's not happy donating vaccine that it can't currently use, like the doses of the Astra-Zeneca shot.
Between the lines: For the most part, it's every country for itself, with poorer countries, including Brazil, generally much further back in the queue.
"We see many examples of vaccine nationalism and vaccine hoarding in wealthier countries," said UN Secretary General Antonio Guterres in a statement on Thursday.
"The global vaccination campaign represents the greatest moral test of our times."
The bottom line: COVID-19 is a global pandemic that respects no national borders. But when it comes to access to the vaccine, the country you live in makes all the difference.
Go deeper