Fauci "very" concerned about post-COVID mental health pandemic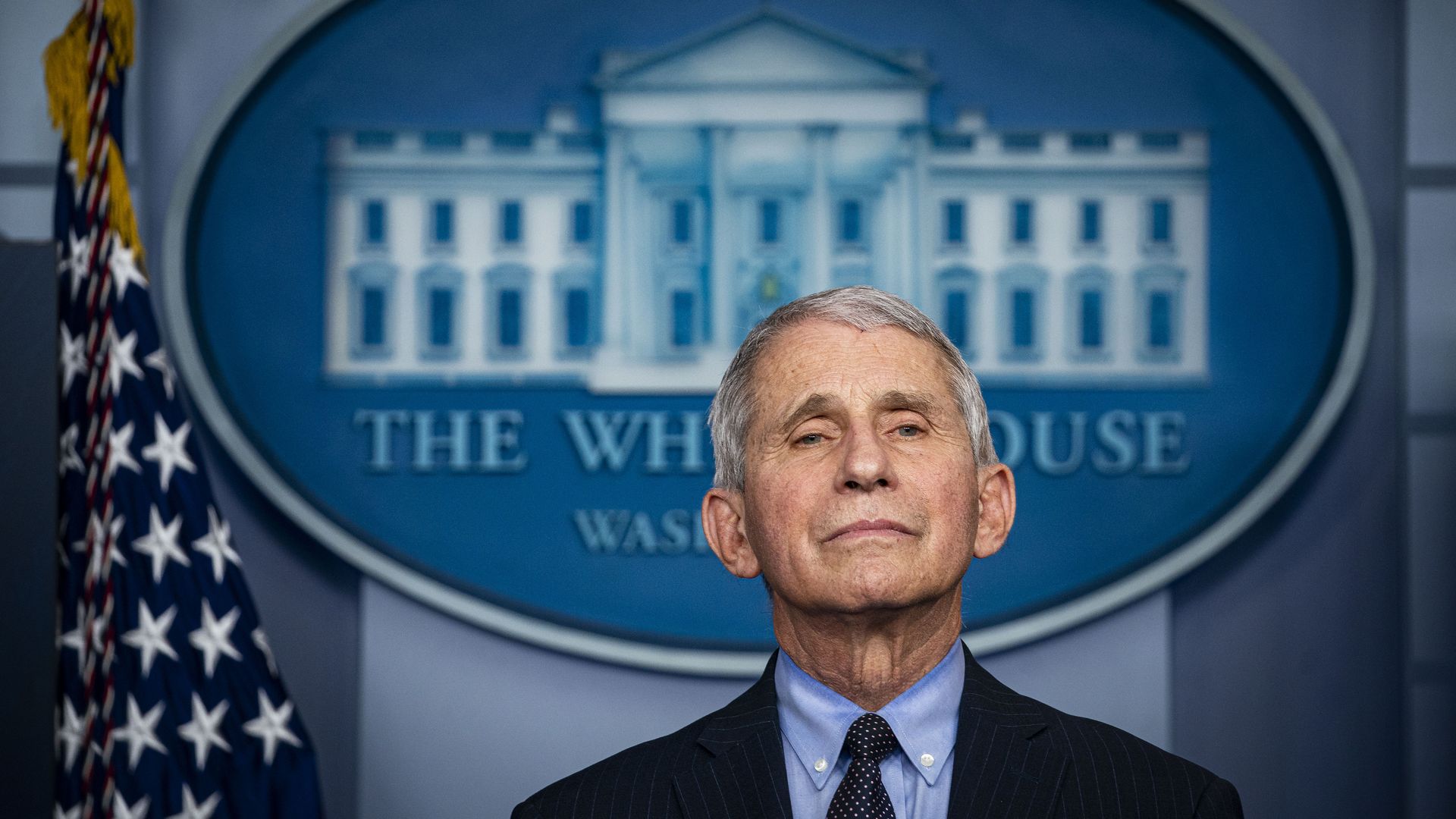 NIAID director Anthony Fauci told CBS News Thursday that he's "very much" concerned about a post-COVID mental health pandemic.
Why it matters: Three in four adults in the U.S. reported a high stress level related to the pandemic, while one in four essential workers have been diagnosed with a mental health disorder since the start of the public health crisis, according to a survey from the American Psychological Association (APA) conducted in late February.
Two in three Americans said they are sleeping "more or less than they wanted to since the pandemic started," while nearly one in four reported drinking more alcohol to cope with stress.
Black Americans were most likely to report "feelings of concern about the future," per APA.
What he's saying: "That's the reason why I want to get the virological aspect of this pandemic behind us because the long-term ravages of this are so multifaceted," Fauci said when asked if he was concerned about a post-COVID mental health pandemic.
Fauci said these "ravages" included the economic and mental health effects, as well as the "prolonged symptomatology" that some people who have had COVID-19 continue to experience.
He also said he hopes the U.S. doesn't see an increase "in some preventable situations" because many people have "put off routine types of medical examinations that they normally would have done."
Methodologies: The APA's March 2021 Stress in America survey was conducted online by The Harris Poll between Feb. 19 and 24 among 3,013 adults ages 18 and older who reside in the U.S. Interviews were conducted in English and Spanish.
Go deeper